Please note that since January 3, travelers coming from China need proof of vaccination, or a negative PCR taken within 72 hours or an antigen taken within 24 hours before traveling.
The very first thing a person is required to do when planning an international trip is to apply for a visa. This is why iVisa.com has come to your rescue. We offer every service related to visa procedures in any part of the world.
If you have been thinking about applying for a Spain (Schengen) Visa for Citizens of China then you don't need to worry. Yes, the procedure is a a big job but we have made it convenient through our application form for people to apply for Spain (Schengen) Visa for Citizens of China.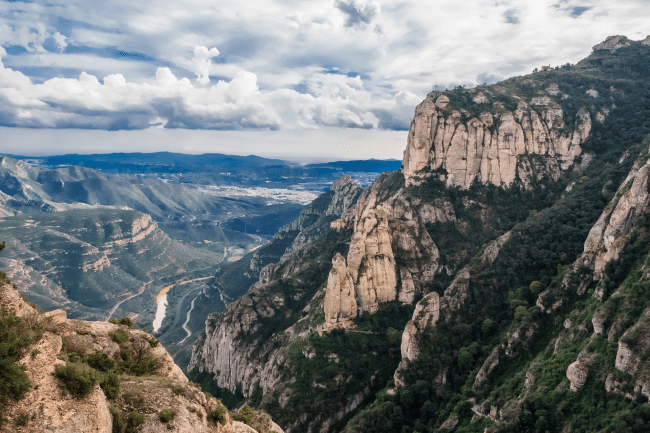 How To Apply for a Schengen visa if you are a citizen of China?
To apply for Spain (Schengen) Visa for Citizens of China there are a few easy steps to follow.
Answer all the questions on the iVisa.com application form for Spain (Schengen) visa with all the authentic information.
Attach all the required documents to the application form.
Choose the kind of process you want your application to go through.
Submit the application form with the processing fees.
The complete document will be emailed to you at the e-mail address you provide on the application form.
Why should you always apply in advance?
Applying in advance for the Spain (Schengen) Visa for Citizens of China has multiple benefits. A Spain Schengen visa gets a great number of applications from every corner of the world throughout the year. An early application is always preferred whenever the visas are being allotted.
Frequently Asked Questions
What are the different application processes and their fees?
For the application of Spain (Schengen) Visa for Citizens of China, There are three different application processes.
Standard Processing has been there for people finding the cheapest ways of processing which takes the maximum amount of time to get it done.
Rush Processing will take a little less money for the process to be completed on an average pace.
Super Rush Processing doesn't come cheap but it assures the application process to be completed quicker than any other process.
For how long is a Schengen visa valid?
A Schengen visa is valid for 6 months from the date of arrival. This information is provided beforehand to everyone who gets started on the application form.
What documents do I have to provide?
To apply for a Schengen visa you need to provide the passport bio, your bank statement with enough funds, confirmed lodging reservations, a recent passport size photo, and scan the last page of your passport.
Where can I find more information?
For any further assistance or information, you can always contact iVisa.com customer agents
How many entries are allotted to a single Spain (Schengen) visa?
A Schengen visa is only valid for a single entry. Any re-entry is prohibited once you travel back to your country.
Is iVisa.com safe?
There is no question or doubt about the safety of iVisa.com. A great number of testimonies of thousands of travellers who have used iVisa.com for their travel-related formalities speak for the platform's safety and sophistication. The customer support team makes all the formalities as convenient as possible for every traveller.
iVisa.com Recommends
When you complete your application for a Spain (Schengen) Visa for Citizens of China then it's time to plan out your trip. It is really important to have a proper list of places ready with you when you are travelling to a destination. It helps you in exploring the place to the maximum and also helps in distributing the time per visit properly. Now, when you are only one step away from travelling to Spain, we have few recommendations for you.
When you are in Spain make sure to try the infinite variety of food and wines in Spain. Spanish food and wines are known globally and when you are in the mecca of Spanish food and wine then it becomes mandatory to try as much as you can. One thing which is most surprising and fascinating about Spain is that each town in the country is different and unique in itself. The Mediterranean beaches are the place where you can sit and enjoy the calm of nature.