Are you thinking of visiting Spain and its beautiful historical sites? You must plan your trip carefully. Spain and other European countries are changing their visa policies to allow tourists to enter safely and efficiently.
"Do I need a visa to enter Spain?" and "Should I apply for a Spain Schengen Visa?" are the most frequent questions about travel documents for Spain. In this article, you will find all the information you need about the Spain Schengen Visa and the entry requirements by the Spanish authorities. Get ready to travel to this fantastic country in the European Union!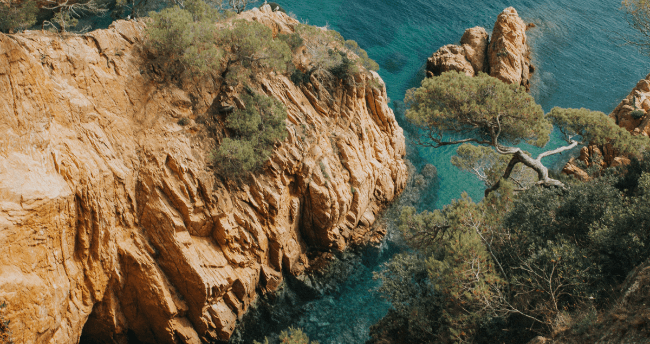 Schengen Visa: All you need to know
What is a Schengen Visa?
Until last year, you needed to apply for a Spain Tourist Visa or Spanish Business Visa to visit the country. From 2023 onwards, the Schengen Visa will be the primary document to travel to Spain. This short-stay travel document allows you to travel to Spain and any other Schengen country for tourism or business.
You will need to fill out a form, submit documents and go to an interview at the Spanish Embassy. No worries. Count on iVisa Guidance, and you will have an exclusive visa expert (concierge) to help you and review your documents for a successful application.
Please note that the new visa is only available for some countries.
Can I enter Spain with a Schengen Visa?
More than 50 eligible nationalities must apply for a Schengen visa before traveling to the Schengen Area. Otherwise, depending on your home country, you may apply for the Spain ETIAS visa waiver or a Spanish Tourist Visa. You can use the iVisa Visa Checker Tool to see which document you should apply for.
What is the Spain Schengen Visa validity?
The Spain Schengen Visa validity varies depending on your nationality and personal information. Once you get the visa, you can stay in Spain for up to 90 days within 180 days. However, Schengen visas are valid for a minimum of 180 days and a maximum of 5 years.
The government of the country decides on the validity granted to the traveler. It can be a single-entry, double-entry, or multiple-entry Schengen Visa. Single-entry visas are valid for a maximum of 90 days, as you can only enter the Schengen Area once.
A double-entry visa is usually valid for up to 6 months. At the same time, the multiple-entry visa might be as follows: a 1-year multiple-entry Schengen visa, a 3-year multiple-entry Schengen visa, or a 5-year multiple-entry Schengen visa. This information may vary from embassy to embassy.
You can also learn more about the Spain Schengen Visa here.
What documents do I need to get a Schengen Visa?
As with any travel document, the new Spain Visa has some requirements. You'll need the following required documents to apply for the Schengen Visa to travel to Spain and other European countries in the Schengen zone:
You must complete the visa application form with your personal and travel information.

A valid passport. It must have two extra pages and be valid for at least 3 months before the expiration date.

A passport-size photograph. The photograph must be recent and no more than six months old. You can use the iVisa Photo Service if you don't have one.

A bank statement is also required. You must prove you have sufficient funds for the trip.

Payment method. You can use a credit or debit card.

Valid travel insurance. It must cover at least EUR 30,000.
Do I need a Schengen Visa if I'm transiting through Spain?
A valid visa is part of the Spain's entry requirements, but in this case, you can apply for the Airport Transit Schengen Visa.
Can you explain the application process with iVisa?
iVisa is here to make international travel easier for you. So we developed the Guided Application, with a shorter and simplified Schengen Visa application. You will receive all the information and instructions you need, with an exclusive expert (concierge) to answer any questions you may have during the process. Check out the steps below:
Step 1: You will receive a detailed and didactic manual that explains each section of the visa application, the steps of the process, and all the documents you need. You must fill out the visa form with personal details based on these instructions; it's easier and shorter than the government form.

Step 2: The iVisa Expert will review your information and documents to ensure everything meets the visa requirements for 100% government compliance.

Step 3: You'll receive all instructions to schedule and prepare for the interview appointment at a Spanish consulate or embassy. After that, wait for the processing to be completed, and then you can plan your Spain travel itinerary!
Your iVisa expert is available to answer your Spain Visa questions via email and WhatsApp anytime during the process!
How much does a Schengen Visa cost?
The standard fee for a Schengen visa is €80 (USD 84) for adults and €40 (USD 42) for children between 6 and 12 years old (for younger kids, it is free). However, costs may vary depending on your nationality, so please check with your country's embassy or consulate.
Soon you will be able to get a Spain Schengen Visa quickly with iVisa. These are the types of processing we offer:
Standard processing: This option is ideal for those who plan their trip in advance and can wait for their visa to be approved.

Rush Processing: A slightly faster option for those who plan to travel soon.

Super Rush Processing: This is the fastest option we offer and is suitable for last-minute travelers who are in a hurry to get their visas.
Travel insurance for the Schengen Visa
Travel insurance is mandatory for anyone who wants to enter the Schengen territory, and the Spanish regulations are no different. If you are visiting Spain for a short time, such as on a vacation or business trip, you will need travel health insurance. This insurance must cover your trip to other Schengen countries too.
The travel health insurance must meet the Schengen visa travel insurance requirements and be issued by a certified insurance company.
Requirements and coverage for Schengen travel insurance to visit Spain
The minimum requirements for Schengen visa insurance coverage are as follows:
A minimum coverage of EUR 30,000.

Must be valid in all 26 countries of the Schengen area.

Must be valid for the entire time you are in the Schengen area. Additionally, Schengen visa insurance plans usually cover the following:

Medical treatment: If you have an accident or illness, insurance will cover medical costs, including hospitalization, doctor's visits, surgery, and prescription drugs.

Medical evacuation and repatriation costs: It must cover you if you need to be evacuated due to a medical emergency or accident. In the case of death, it has to repatriate the body.

Trip interruption: If you need to return to your home country before the trip ends for emergency reasons, insurance will reimburse part of the non-refundable expenses.

Flight delay or cancellation: If your flight is delayed or canceled due to technical problems with the aircraft, the company may pay for accommodation and meals when changing to another flight.

Lost baggage: If the baggage is lost and not recovered, the company will reimburse part of the value of the contents of the bags.
If you contract COVID-19 while traveling, some travel insurance companies can offer COVID-19 insurance coverage for medical expenses for treatment, but only if you meet the requirements established by the World Health Organization.
How to obtain travel insurance for the Spain Schengen visa
Several companies are familiar with Schengen visa requirements and offer travel insurance policies that you can purchase online.
Most travelers purchase individual Schengen travel health insurance policies for their trips to Spain and Europe. Additionally, they determine whether they plan to do extreme sports, bring valuables, and other considerations.
Europ Assistance and AXA are trustworthy insurance providers for Spain Schengen Visa applications. Most Spanish embassies and consulates recognize both insurance companies.
How much does Spain Schengen visa insurance cost?
The cost of travel insurance depends on the following factors:
The age and health status of the traveler.

The selected coverage.

The duration of the trip.
For a pleasant trip and to be protected from unforeseen events, it is essential to evaluate all the factors when determining the price and coverage of travel insurance.
Where can I find more information about the Spain Schengen Visa?
You can always count on the iVisa customer service team to answer your questions about the Schengen visa, ETIAS application (ETIAS Travel Authorization), or another tourist visa you may need before traveling to Spain. You also can email us at [email protected]. We are available 24/7 and will be happy to help you.