We know traveling may have become a little difficult these days with new entry requirements everywhere. However, any steps or processes are worth it for a great experience. Visiting Switzerland can be an incredible experience when you start exploring unique cities like Geneva or Zurich. The city vibes will fill you with so much life that you will want to stay forever.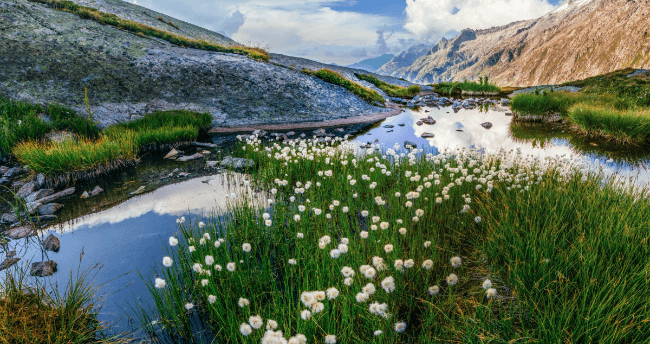 Although citizens of Albania don't need a visa to enter Switzerland, they need to have a new document known as ETIAS. The European Union is implementing the ETIAS process, and it will be available by the end of 2022.
The iVisa.com team is already working on a fast, simple, and reliable service. You don't have to worry about the Switzerland ETIAS for citizens of Albania. We will take care of that!
Explore more about the ETIAS requirements below.
Frequently Asked Questions
What is ETIAS?
ETIAS is the acronym for European Travel Information and Authorization System. In other words, the ETIAS is a new electronic system that will pre-screen incoming visitors to the Schengen zone, including Switzerland.
The main purpose is to keep European borders safe by assessing the travelers' information. EU immigration hopes to lower crime rates and illegal immigration.
A trip of a lifetime is waiting for you! Explore more about the Switzerland ETIAS.
I'm a citizen of Albania. Can I obtain an ETIAS?
Yes! Citizens of Albania are eligible to apply for the Switzerland ETIAS. Any nationality that is exempt from a Schengen visa will need to have an ETIAS before traveling to the Schengen zone.
In this case, Albania is among the countries that don't need a Schengen visa. For this reason, citizens of Albania need a Switzerland ETIAS for citizens of Albania.
Can I travel to other countries with the Switzerland ETIAS?
Yes! However, check carefully the countries you would like to visit. The Switzerland ETIAS for citizens of Albania gives access to the 26 states in the Schengen area. Even though the Schengen zone is in Europe, it doesn't mean all European countries accept the ETIAS as a travel authorization.
Use our Visa Checker and confirm if you need an ETIAS to enter all the countries in your itinerary.
How long is the Switzerland ETIAS valid for?
According to EU disposition, the Switzerland ETIAS for citizens of Albania has the following characteristics:
The authorization is valid for up to 3 years.
Citizens of Albania can stay a maximum of 90 days within a 6-month period in the Schengen area, including Switzerland.
What information is required?
Citizens of Albania must provide personal and trip details. They could find security-related questions when filling out the online application.
As well, they must keep the next items:
A passport scan. Passports should be valid for a minimum of 3 months.
A valid email address to receive the ETIAS electronically.
Payment options, pay with a Paypal account or use a credit/debit card.
Are you fascinated by all the sites in Switzerland? Then don't forget about your ETIAS before traveling.
What are the processing times?
Standard processing service, in case you can wait a regular time, then pick the most affordable option.
Rush processing service, iVisa.com will rush your requirement so you can receive it sooner.
Super Rush processing service, pay the highest fee, and get the ETIAS as soon as possible.
Our speed can make a difference for your ETIAS authorization. Trust iVisa.com and travel to Switzerland!
What are the steps for the Switzerland ETIAS?
Citizens of Albania can follow the next three steps:
Complete the electronic form with personal details and select a processing time.
Verify your details in the application. Pay with a credit/debit card or a Paypal account.
Attach your passport scan.
What will I receive in my email?
As the whole ETIAS process is 100% online, citizens of Albania must expect their Switzerland ETIAS in their email inbox. The iVisa.com team will make sure to use the email address specified in the application.
Can I trust iVisa.com with my order?
For sure! iVisa.com has years of experience with visas and travel documentation. Once the ETIAS process becomes available, all the steps will be easy with iVisa.com.
Check out our customers' comments and confirm you are making the best decision by choosing iVisa.com.
Who should I contact for more info?
Get in touch with our support team. We can answer all your questions at any time. We are ready for your journey to Switzerland!
Explore the application page for further details about the ETIAS process.