We know traveling is becoming a little more complicated due to new health restrictions. Although the coronavirus pandemic continues to be present in lots of countries in Latin America, Argentina has taken further steps to open for international travel while keeping the population safe. Now, incoming visitors will need a new document known as the Argentina Affidavit and follow all the Argentina covid entry requirements.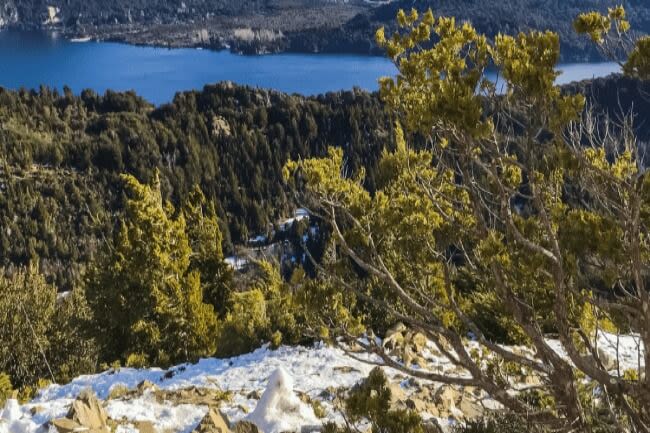 iVisa.com has the simplicity, speed, and security to help you with the Argentina covid entry requirements, like the Argentina Affidavit.
Continue your journey to Argentina with iVisa.com.
Frequently Asked Questions
Do I need a COVID vaccine or vaccination certificate to enter Argentina?
No, you don't need a COVID-19 vaccine to enter this country, but you must still fill in the Argentina Affidavit form.
Since information may change quickly, we advise you to follow up on the latest Argentina travel updates and/or contact your local embassy.
What are the Argentina covid entry requirements?
International travelers entering Argentina must comply with all the health protocols established by health authorities. One of the most relevant Argentina covid entry requirements is the fulfillment of the Argentina Affidavit. This mandatory document will provide information from travelers and use it to stop the coronavirus spread. As well, incoming visitors must fill out the Argentina Affidavit within 48 hours prior to the trip to Argentina.
On the other hand, Argentina has implemented a pilot program that implements other Argentina covid entry requirements for visitors from neighboring countries. Therefore, anybody coming from countries in South America should follow these guidelines:
There are no testing and quarantine requirements.
Remember that you must have the Argentina Affidavit before arriving in Argentina! Start your application with iVisa.com today!
What is the validity of the Argentina Affidavit?
The Argentina Affidavit allows a maximum stay of 90 days Per Entry in Argentina and a Single Entry to the country.
Do you have any doubts? Don't hesitate to contact us!
What information is required?
Visitors must provide personal details, current health conditions, and data about their plans in Argentina. Completing the electronic form will only take you a few minutes!
Make sure you have the following:
A valid passport, your passport should have a minimum validity of 6 months after arrival.
An email address.
Payment methods, pay with a credit/debit card.
Follow all the Argentina covid entry requirements so you can have the best holiday in Argentina! Let iVisa.com help you!
What are the processing times and fees?
Standard processing service, for a flexible time of

24 hours

and a price of

USD 26.00

, the Argentina Affidavit will be yours.
Rush processing service, pay a fair price of

USD 45.50

, and get your travel document in

4 hours

.
Super Rush processing service, only wait

30 minutes

and pay

USD 78.00

so you are ready to enter Argentina.
What is the Argentina Affidavit process?
Fill out the online application and choose a processing time (Standard, Rush, or Super Rush).
Review your information and pay with a credit/debit card.
Upload any documents required.
How will I receive my document?
Electronically! After submitting your application, our experts will work on your travel requirement and send you the Argentina Affidavit to your email inbox. As soon as you arrive, show the Argentina Affidavit and any other Argentina covid entry requirements that you have gathered before your trip.
During your time in Argentina, follow all the health protocols so you can stay safe from coronavirus.
Do children need the Argentina Affidavit?
Yes! Children or people with disabilities who can't fill out the electronic form on their own will need a parent or person in charge to do it for them. As well, people over 70 years old are not required to have the electronic version of the Argentina Affidavit.
Can I trust iVisa.com?
Of course! iVisa.com has all the expertise to help you with any travel requirement, especially the ones related to the Argentina covid entry requirements. We work with the highest security standards.
Explore the comments section and confirm iVisa.com has the best services.
Who should I contact if I have some questions?
Get in touch with our support agents, who are available 24/7. An unforgettable journey to Argentina is possible with iVisa.com.
Head to the application page if you want more details about the Argentina covid entry requirements.