Despite the contingency measures for Coronavirus, entering Australia in 2021 is still possible for Singapore citizens. The way to do it is through the Travel Declaration. This new travel document gathers information about each traveler who wishes to visit the country and helps authorities to detect possible threats to the local health.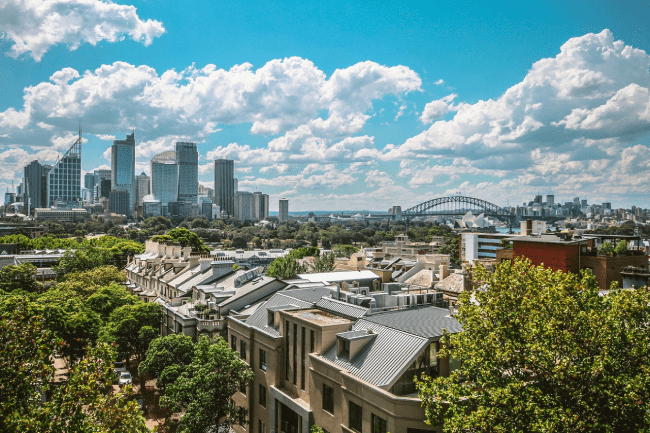 It is well known that Australian rules are strict when traveling is all about, now even more due to Covid-19. To avoid possible complications with your application, iVisa.com offers a 100% online service. Thanks to our user-friendly application form, you will be ready to submit your request in the average time of 10 minutes. After receiving your request, our experts review your information and ensure your application meets the requirements to present it upon your arrival in Australia.
This article is a comprehensive guide to show you How Citizens of Singapore can enter Australia during Coronavirus.
Frequently Asked Questions
What documents are required to apply?
A valid passport with 6 months of remaining validity.
Provide information about the place you are staying during your visit and a contact number.
A presentation letter stating the reasons why you consider you meet the requirements to enter Australia.
A payment method: debit/credit card.
Your email account.
What is the validity of the Travel Declaration?
Your travel declaration allows you a single entry to Australia. From the moment you leave the country, you need to complete a new travel declaration and get new supporting documentation to enter back.
To learn about the way how Citizens of Singapore can enter Australia during Coronavirus is on iVisa.com. Find more relevant info below.
Does every member of my family need a Travel Declaration?
Yes, the travel declaration is a personal document. Every member of your family regardless of their age or any other condition must apply for it individually.
Want to know more about How Citizens of Singapore Can Enter Australia During Coronavirus? Then we invite you to keep reading this blog.
Do I need a negative COVID-19 test result to enter Australia?
COVID-19 test prior to arrival: pre-departure tests are no longer required. However, travelers must still be fully vaccinated.

COVID test exemptions: Children aged 4 years and younger.
Do I need a COVID vaccine or vaccination certificate to enter Australia?
Yes, Australia has been taking steps to restore travel within its borders. In order to enter Australia, you'll need to display your COVID vaccine passport or vaccination certificate.
Accepted vaccines are Pfizer, AstraZeneca, Moderna, Sinovac, Sinopharm, Bharat Biotech or Johnson & Johnson. At least 7 days must have passed since you completed your full course of vaccination.
Do I have to quarantine on arrival to Australia?
Quarantine requirements: Differ by state.
Quarantine exemptions: Travelers arriving from New Zealand. There are no quarantine requirements in NSW, Victoria and the ACT.
What are the requirements to enter Australia during coronavirus?
A valid passport. (with three blank pages available for stamping).
An Electronic Travel Authority (ETA). You can also get this document through the online services of iVisa.com. Contact our customer service center to learn how.
Upon arrival, show the Australia Travel Declaration together with the QR code.
A copy of your itinerary. (visitors can only stay for 90 days).
Proof of accommodation. Whether a hotel room or a friend/family place.
Present a PCR test certificate (negative result) for coronavirus from the last 72 hours. (Even those already vaccinated against Covid-19). 4 years old children are exempted from this requirement.
Recommended, not mandatory. Hire travel health insurance to cover medical expenses related to the coronavirus.
Pricing is another relevant item related to How Citizens of Singapore Can Enter Australia During Coronavirus. Find the available options next.
What is the cost of the Australia Travel declaration with iVisa.com?
Standard Processing Option:

5 days

-

USD 20.00

Rush Processing Option:

3 days

-

USD 35.00

Super Rush Processing Option:

24 hours

-

USD 60.00
Can I feel confident with sharing my info with iVisa.com?
iVisa.com constantly improves its security systems to guarantee the highest level of protection to its users. You can feel confident by sharing your information during your application. The user reviews section allows you to check the experience of thousands of users from around the world after choosing the services of iVisa.com
Our Customer service agents are 24/7 ready to answer your questions regarding How Citizens of Singapore Can Enter Australia During Coronavirus.
Can I ask for more information?
Our Customer support team are always available to share with you the latest updates about How Citizens of Singapore Can Enter Australia During Coronavirus. Feel free to contact them anytime.
iVisa.com recommends
One of the striking experiences you will never forget when you're in Australia is the natural phenomenon. The country is ridden with unusual sights & beautiful sceneries. From March to October, you can be sure to experience the scene popularly referred to as the staircase to the moon, this optical illusion is quite difficult to peel your eyes from.
If you plan on travelling from December or in February, the Lavender fields in the Southern Hemisphere is one place to visit, it consists of rows of stunning purple flowers. If waterfalls take your breath away, then be ready to be amazed by over 200 waterfalls in several regions in the country, some of them are- Russell falls in Tasmania, Jim Jim falls- is the most famous in the Northern region, Twin falls, Florence falls, Eskerine falls and so much more.
There are enough snorkeling, scuba diving activities to participate in if it's of any interest to you. Infact, the first snorkel mask that allows you to pinch your nose when going for deeper dives to equalize pressure was released by an Australia snorkel company.
The Great Barrier Reef is a traditional pilgrimage that millions of visitors embark on yearly. This experience should definitely be on your bucket list if you're planning to travel to Australia.