As a citizen of Hong Kong, you are eligible for an Australia ETA whenever you wish to visit this fantastic country on the Oceanic continent. The electronic authorization is available online, and iVisa.com can help you obtain it within a few minutes. All you have to do to apply for it is to fill in an online form. However, we recommend you read the information below to learn more about the items required to apply as well as the price.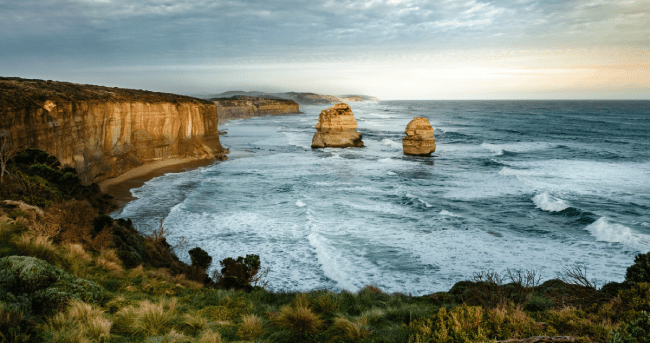 Read the FAQs in the following lines to see more details about the Australia ETA for the citizens of Hong Kong.
Frequently Asked Questions
What is an Australia ETA?
The Australia ETA for the citizens of Hong Kong is a travel item that allows Hongkongers to enter this country without much effort. It is available through an online form and it is electronically linked to their passports.
What documentation is required to apply for an ETA?
iVisa.com handles all the bureaucracy so that you do not have to, but you still need to provide a few things so that the service can get the application process started. The list is quite short, and you may already have everything you need. Here is the list:
Valid passport – all applicants must have a valid passport. But that is not enough. The passport needs to be valid for at least another 6 months from the date of arrival in Australia.
Means of online payment – since this is an online application process we are talking about, you will be required to make the payment online. For that, you can use a credit or a debit card, but iVisa accepts PayPal as well.
E-mail address – an Australia ETA is electronically linked to your passport, so you do not need to print out the ETA, but we use email as a means of communication, which is why we ask for an address.
What is the price for this document?
Once you have the items required ready, you have to choose which processing speed you prefer to obtain the ETA. Bear in mind that there are three options with our services, and each one of them has different pricing depending on how fast you want to obtain the ETA. The options are:
Standard Processing: Affordable pricing but it takes more time to get your ETA than the other options.
Rush Processing: The pricing in this option is higher but the time frame to receive the ETA is shorter than the standard option.
Super Rush Processing: If you need your ETA as soon as possible this is the best option.
How can I apply for an Australian ETA?
Applying for the Australia ETA for the citizens of Hong Kong is one of the easiest things you will probably find on the Internet, as it is an online process that won't take you more than 20 minutes. Plus, you only have to follow 3 parts:
One: You only have to fill out an application questionnaire with your basic information and select a processing speed.
Two: You have to review the information and pay the fees according to your chosen processing speed.
Three: You have to upload any documentation required and click on 'submit' to finish.
After you finish the last step, you will only have to wait for your ETA via email. We will inform you about the process this way too, so stay alert!
Is iVisa.com very safe?
It is as safe as possible and more because we work with a 100% automated and safeguarded system. Plus, we always make sure that our platform is working correctly so that your information is not in danger. We do not share any private details with anyone, and we always inform you about the things we do through our customer service or our website.
Where can I get more information about the Australia ETA for the citizens of Hong Kong?
You can find more details about this document by contacting our 24/7 customer service team.
iVisa.com Recommends
There are many things to mention about Australia, and one of them is its beaches. The number of beaches you can explore in this country is impressive, and best of all, not all of them have giant waves and surfers. Some beaches are quite peaceful, with soft white sands and a calm tide, ready to welcome you in peace.
But what are the best beaches in Australia? Making a list could take us many hours because it depends a lot on the type of beaches you prefer. Even so, we can mention some to take into consideration when you visit this country:
On one side is Whitehaven Beach, the most paradisiacal beach in Australia. Its name says enough, as it is a hidden treasure with very soft sands and crystal clear waters that shine easily in the sunlight. You can locate it in Whitsunday, Queensland. There is also Bondi Beach, the most famous beach in Sydney; St. Kilda, the most popular in Melbourne; and Lucky Bay, in case you want to meet some kangaroos.