Thinking about traveling to Australia? For that, you need the Australia ETA, which is a program that allows some nationalities to apply for a visa in an easy and fast way. ETA can be used for business and touristic purposes. Depending on where you are from, you can apply for this type of visa.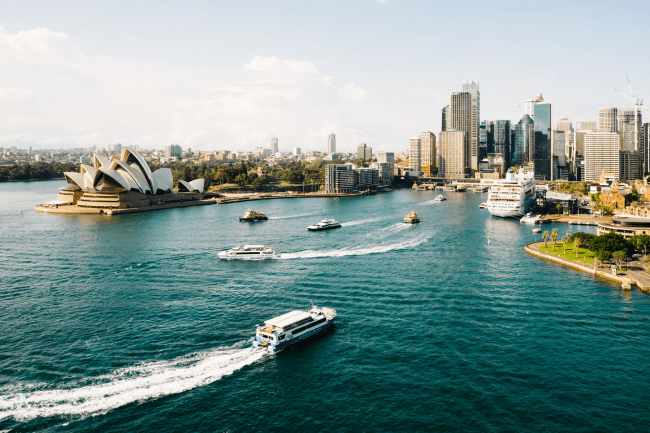 At iVisa.com, we help you with the entire process for the Australia ETA validity. Let's start!
Frequently Asked Questions
What are the Covid restrictions for entering Australia?
As the COVID-19 restrictions are frequently changing, we recommend you check our Product page to get up-to-date information about traveling to Australia.
How do I obtain the Australia ETA validity?
First, you need to check in our system if you need this type of visa.
What documents do I need to apply to the Australia ETA?
For the application to the Australia ETA validity, you need these documents:
A valid passport
A passport scan
A valid email address
A form of payment – credit or debit card
How long is the Australia ETA valid?
The Australia ETA validity is for 1 year after issued. The travelers with the Australia ETA can enter the country for a maximum of 90 days Per Entry, and they also have Multiple Entry.
You need to know that travelers only can use ETA for tourism or business. You can't have a job with this type of document.
What are the cost and processing times??
The Standard Processing time: of your ETA is

24 hours

and it costs

USD $81.99
Can I trust iVisa.com?
Of course, you can trust iniVisa.com. We make your trip easier, by having the Australia ETA validity. If you want to know more, we invite you to see our customer reviews. Check other experiences of our clients, and start your own experience soon!
I have other questions, how can I contact you?
For any questions regarding the Australia ETA validity, we are here for you! We have an amazing support team that will help you, feel free to write to us. With a service 24/7, you don't need to worry.
iVisa.com Recommends
The landmass of Australia comprises two main parts: the island of Tasmania and mainland Australia. In total, it is the largest country by area in Oceania and is the sixth largest country in the world. Numerous smaller islands make up the rest of the nation, making it an intriguing travel destination. As a result, it has a unique geographical and cultural combination. Listed below are some of the most popular tourist destinations in Australia.
Sydney - A city of contrasts, Sydney is home to the world's most famous opera house, which looks even cooler in person. Brisbane is the most populous city in Australia and also has an impressive public transportation system that runs on ferry services. The beaches of the Northern Beaches are lined with organic cafes and are perfect for snorkeling and diving. Bondi, the surf capital of the world, is a vibrant place, with boutique stores and a beach where you can spend an afternoon.
Hobart - A short ferry ride from the harbor front, the Museum of Old & New Art is one of the city's most beautiful attractions. The Museum of Old & New Art is a must-see for anyone traveling to Australia. With three floors of galleries below ground, this philanthropist's vision has become one of the city's most innovative and successful art institutions. A visit to the museum is a must when visiting Hobart.
Australia is an island continent. Its lands are vast and pristine, and many people enjoy camping there. The country is an amazing place to visit if you're on a budget. You can spend a day or two in the city, or plan a longer stay in a treehouse. Atmospheric vistas will leave you breathless and will make you feel like royalty. Despite the harsh climate, Australia is a wonderful place to explore.