Applying for an Australian eVisa? Different payment methods are available depending on where you are and how you apply. Your Australian visa application is not complete until the payment is done. But what if the online payments system isn't working? Find out more on what to do when running into Australia eVisa payment problems.
Paying online for your Australian visitor visa, Australian ETA, Australian passport, or citizenship is the safest and fastest way. Occasionally, you may run into problems; for instance, due to internet problems, banking issues, or a payment system outage. Let's explore some of the solutions to complete your Australia eVisa application quickly and without stress.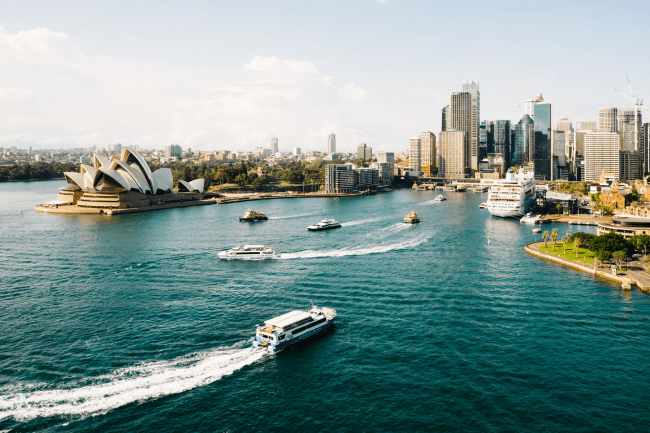 About Australia eVisa payment service
The Australian eVisa is an electronic visa that the Australian government implemented to facilitate quicker entry into the country. It is electronically linked to your passport number. This short-term visitor visa is suitable for tourists or business travelers with a valid passport from an eligible country. Get more information about the Australia Visa online application and if you are eligible on this page.
An Australian ETA also grants short-term travel to Australia to passport holders of selected countries. If your passport is issued by a country eligible for this electronic travel authorization you don't need a visitor visa to travel to Australia. Find out more about the Australia ETA and eligibility on this page.
To apply for an eVisa or electronic travel authorization (ETA) to enter Australia, it is necessary to fill out the online application form and share certain personal details and required documents, such as the applicant's passport details, financial records, bank statements, and more.
How to pay for the online Australia Visa application
When applying online for the Australian eVisa or another travel document via the government website, you must pay for the visa services online as well. Without this payment, your Australian visa application is not valid. You can pay for the application using your ImmiAccount. The Australian government does not accept cash for applications.
The payment is the last step of the application process in ImmiAccount. The following payment methods are accepted:
Credit and debit cards

PayPal account

UnionPay

BPAY
Common problems of the Australia eVisa payment service
Some visa applicants have encountered issues when applying and paying for their Australian eVisa on the government website. Some of the most common issues are listed below.
You selected the wrong payment method

Do not use 'Manage Payments' to pay for online applications. This payment method can only be used to pay for invoices or paper applications. You can request a refund if you paid for an online application via 'Manage Payments' via your ImmiAccount.

Not enough funds or limit exceeded

An application cannot be paid for with more than one credit card. The entire application fee must be paid in one transaction. If your daily transaction limit is exceeded, contact your financial institution or bank to (temporarily) increase your daily limit.

Incomplete or incorrect information of the cardholder

You must enter the correct address of the cardholder when paying with a credit or debit card. The Australian government uses this info to confirm the payment details. Your financial institution may reject the payment if the details entered do not match the cardholder's information.

Incomplete or missing verification of the payment

The financial institution may ask the cardholder to authorize the payment once you enter the card details on the payment page. This can be done in the form of a verification code via text, email address, or app.
If the verification is not done or is incorrect, your financial institution may decline the payment. If you are using someone else's card to pay for your eVisa, always ask for permission.
Online payment system issues

Other issues that can arise during the payment process are system maintenance or technical issues, a poor internet connection, or complications with your financial institution or bank. Check again later to complete the payment, check your internet connection, or contact your financial institution if the problem persists.
Avoid payment issues when applying for the Australian eVisa
Online visa applications can be time-consuming, complex, and stressful. And while online payment systems are generally safe, it can be frustrating to run into problems at the last step of your visa application to visit Australia.
By using iVisa, you'll save time and start your trip off right by applying for a visa for Australia quickly and easily. Just fill out the simplified online form, pay for your Australia eVisa application or ETA with a credit or debit card, and let our experts do the rest. And if you encounter any problems, you can get immediate assistance from our visa experts.
If you need further information about the online Australian eVisa or Australian ETA application you can also contact our customer service team 24 hours per day, 7 days a week, via online chat or email [email protected].
We are here to help, so don't hesitate to reach out with all your questions about the entry procedures required to visit Australia.