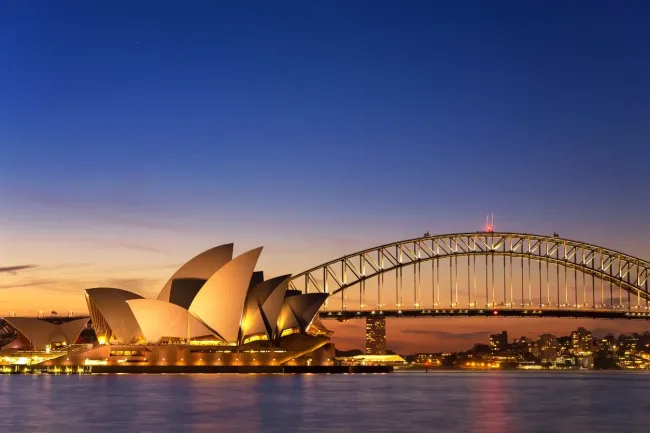 If you're a Norwegian citizen planning a trip to Australia, you'll need to familiarize yourself with the Australian visa requirements. Australia offers a diverse range of attractions, from stunning natural landscapes to vibrant cities, making it an enticing destination for travelers.
By understanding the visa application process, you'll be one step closer to experiencing the wonders of Australia. So, let's dive in and explore the essential information you need to know about obtaining an Australian eVisitor Visa as a Norwegian traveler.
In this article you'll find a complete overview of the Australian eVisitor Visa process for Norwegians, ensuring a smooth and hassle-free journey!
Do Norwegians need an Australian eVisitor Visa?
Yes, Norwegian citizens need an Australian eVisa (Subclass 651) to enter the country. An eVisa is an electronic travel document linked to your passport, eliminating the need for a traditional paper visa or stamp. No embassy visit necessary!
With an Australian eVisitor Visa, Norwegian travelers can enjoy multiple entries and stay in the country for up to 90 days Per Entry within a 12-month period. It's a simple and efficient way to explore the wonders of Australia hassle-free.
The visa allows you to:
Enjoy multiple entries, allowing you to come and go from Australia during the validity of your visa.

Explore and experience the diverse attractions of Australia, including its stunning natural landscapes and vibrant cities.

Travel for leisure, visit family and friends or participate in short-term studies.
Please note: You can't use this visa to work in Australia.
How long is the Australia eVisa valid?
An eVisitor visa for Australia is valid for one year starting from the date of issue. It's a Multiple Entry visa so you have the flexibility to enter the country multiple times during that year.
Each visit should not exceed 90 days. This should be enough time to explore Australia at your own pace.
Differences between the various Australian visas for Norwegian citizens
There are various Australian visas available for Norwegian citizens. Here are the differences between them:
eVisitor Visa: As mentioned, this visa allows Norwegians to visit Australia for various purposes, including tourism, visiting relatives, and exploring the country. It is a Multiple Entry visa, granting a stay of up to 90 days Per Entry.

Business Visa: Norwegian nationals who intend to travel to Australia for business-related activities can apply for an Australian business visa. This visa is suitable for attending seminars, conferences, meeting business associates, or enrolling in a training program.

Work Visa/Working Holiday Visa: If Norwegian passport holders wish to work in Australia, they need to apply for a (temporary) work visa or residence permit. For more information about long-term visas, check the Australian government website.
Australian Visa eligibility for Norwegian citizens
To ensure a faster approval process of your Australia Tourist Visa, it's essential to meet the following eligibility requirements set by the Australian government:
Genuine visitor: You must demonstrate your intention to stay in Australia temporarily and abide by all visa conditions during your visit.

Sufficient funds: It's important to show that you have enough financial resources to support yourself during your stay in Australia.

Good character: You need to provide evidence that you have a clean criminal record, have not violated immigration rules in the past, and meet other character requirements outlined by the Australian government.
By ensuring compliance with these eligibility criteria, you can enhance the likelihood of a faster approval for your Australia eVisitor Visa.
Australian eVisitor Visa: Good character requirements
You must also prove you're a genuine visitor and meet some character requirements. You may not be eligible for the eVisitor Visa if:
You have a substantial criminal record.

You've been convicted of, had a charge proven for, or found guilty of a crime of any kind.

You've been convicted of escaping from immigration detention or for an offense that you committed.

You're or have been a member of a group or organization that has been reasonably suspected of being involved in criminal conduct, whether or not you have been convicted of such an offense.

Your past and present criminal record or general conduct show that you are not of good character.

You're subject to an adverse security assessment by the Australian Security Intelligence Organisation.

You're the subject of an Interpol notice, from which it is reasonable to infer that you're a direct or indirect risk to the Australian community.
Remember, when applying, declare all criminal conduct if you've engaged in any, truthfully answer all questions, and provide all requested information.
Australia eVisitor Visa: Health requirements
The Australian government also needs to confirm visitors' health status. To meet the health requirements, you must be in good health without any disease or condition that:
Causes significant healthcare and community service costs to the Australian community, or is likely to limit the access of Australian citizens and permanent residents to healthcare and community services that are already in short supply.
Australia eVisitor Visa: Financial requirements
Regarding finances, you must have sufficient funds to:
Support yourself while you're in Australia.

Leave Australia at the end of your stay.
Documents required for the Australian eVisitor Visa
To ensure a seamless online visa application process, Norwegians must gather the following documents beforehand, according to the Australia Visa requirements:
Valid passport details: Ensure that your passport remains valid for at least six months beyond your intended arrival date in Australia. You must provide a copy or scan during the application process.

Supporting documents:: Prepare any necessary supporting documents that demonstrate the purpose of your travel, such as hotel reservations or tour bookings.

Credit or debit card: Have a valid credit or debit card available to pay both the government visa fee and any applicable service fees charged by iVisa. Alternatively, you can pay with PayPal, Venmo, or even Amazon Pay on our secure platform.

Email address: Provide a valid email address to receive the confirmation of your eVisitor Visa.
By having these documents ready, you can streamline your application process and increase the likelihood of a successful visa application!
What is the Australian Visa fee for Norwegian citizens?
We offer three processing times for the Australian visa application for Norwegian citizens, depending on your budget and needs.
Standard processing: This option costs USD $23.99 and takes up to 4 days to process. Choose this option if your travels are still some time away.
Rush processing: This option costs USD $42.99 and takes up to 2 days to process. Perfect for those in a hurry!
Super Rush processing: This option costs USD $70.99 and takes only 24 hours to process, perfect for those who need their visa as soon as possible!
How to apply for Australian eVisa for Norwegian citizens
Leave the hard work to us! Our streamlined visa application process ensures that you'll obtain your visa for Australia quickly, allowing you to focus on the exciting part: planning your trip!
The best part is, you don't even have to visit an Australian Embassy.
Completing your eVisitor Visa application online is a breeze with just three simple steps:
Step 1: Fill out the user-friendly online visa application form, providing your personal and travel details.
Step 2: Take a moment to review and verify your information, then select your preferred processing time. Safely and securely pay the visa fees online through our reliable platform.
Step 3: Upload any required supporting documents, answer any extra questions, and submit your eVisitor visa application form!
Our team will review your application and you'll receive a confirmation of your approved Australian Visa within the chosen timeframe. Get ready to embark on your thrilling Australian adventure!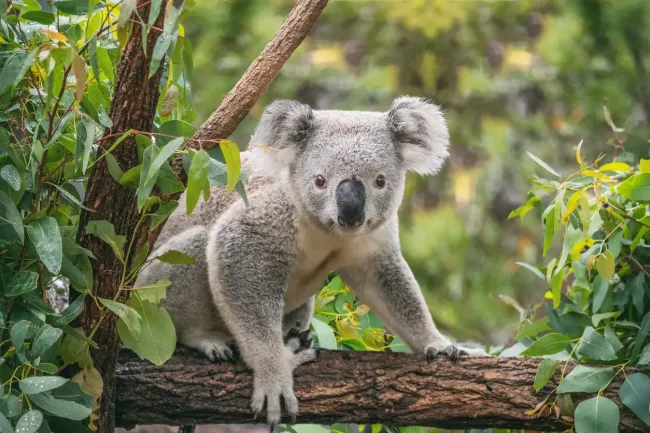 Benefits of applying with us
100% government-compliant: Your application will be carefully reviewed by our iVisa experts to ensure it meets all Australian government standards.

Saves time: Don't waste time queuing for visa appointments or deciphering government rules. You can get your visa to visit Australia from the comfort of your home in a simple process via our website or iVisa app.

Straightforward application process: We provide a platform that allows you to save your progress and complete the form at your own pace. We offer a more concise and simple application form than the government website.

Unlimited support: Throughout the application process, our iVisa experts are always available to answer any questions you may have via online chat or email.
COVID-19 regulations to enter Australia
Currently, Norwegian visitors and foreign nationals can travel to Australia without a COVID-19 vaccination certificate or a negative PCR test result.
However, we recommend rechecking all regulations a few days before your trip on the government website or with your airline, as things may change quickly.
Essential information for traveling to Australia
Before embarking on your journey to Australia, it's essential to familiarize yourself with some key information to ensure a smooth and enjoyable experience. We discuss some important travel information below.
Travel insurance
Although travel insurance is not a requirement for visiting Australia, it is strongly advised. Medical expenses for travelers and visitors in Australia can be high.
By having travel insurance, you can protect yourself financially and have peace of mind in case of unexpected illnesses, accidents, or emergencies.
Exploring Australia: Top tourist destinations in Australia
Australia is a vast and diverse country with countless incredible destinations to explore. Here are three of the top destinations that are sure to captivate travelers:
Sydney: With its iconic Sydney Opera House and stunning Sydney Harbour Bridge, Sydney is a must-visit city. Immerse yourself in the vibrant atmosphere of the city, stroll along Bondi Beach, explore the Royal Botanic Garden, and indulge in world-class dining and shopping experiences.

Great Barrier Reef: Located off the coast of Queensland, the Great Barrier Reef is a UNESCO World Heritage Site and one of the world's most remarkable natural wonders. Snorkel or dive to discover the colorful coral reefs, swim alongside magnificent marine life and witness the sheer beauty of this breathtaking ecosystem.

Uluru-Kata Tjuta National Park: Situated in the heart of Australia's Red Centre, Uluru-Kata Tjuta National Park is home to the iconic Uluru (Ayers Rock) and the striking rock formations of Kata Tjuta (The Olgas).
These destinations offer just a glimpse of the incredible beauty and experiences Australia has to offer, and there are many more treasures awaiting discovery throughout the country.
Tips for traveling within Australia
When traveling within Australia, consider these specific tips to enhance your experience:
Prepare for diverse weather conditions: Australia has varied climates, so pack clothing suitable for different seasons and regions. Check the weather forecast and carry layers to accommodate temperature changes.
Beware of wildlife encounters: Australia is home to unique wildlife, including kangaroos, koalas, and venomous creatures. Admire them from a safe distance, avoid feeding or approaching them, and follow any signage or guidance regarding wildlife interactions.
Stay sun-safe: Australia's sun can be intense. Wear sunscreen, a broad-brimmed hat, and sunglasses to protect yourself from harmful UV rays. Seek shade during peak sun hours and stay hydrated by carrying a water bottle.
Be mindful of long distances: Australia is vast, and traveling between destinations can involve considerable distances. Plan your itinerary accordingly, factor in travel times, and take rest breaks to avoid fatigue.
Embrace local customs and Aboriginal culture: Respect the traditions and customs of Indigenous Australians, the country's First Nations people. Learn about their rich heritage, visit cultural centers, and support local Aboriginal-owned businesses.
Accommodation options in Australia
Australia offers a variety of accommodation options to suit different preferences. Here are three popular choices:
Hotels and resorts: Australia is home to a wide range of hotels and resorts, catering to various budgets and tastes. From luxurious five-star hotels with exceptional amenities to more affordable options, hotels, and resorts provide comfort and convenience for travelers.

Vacation rentals: Renting a vacation home or apartment is a great option, particularly for families or those looking for more space and privacy. Vacation rentals offer fully furnished accommodations with amenities such as kitchens, living areas, and sometimes private pools or outdoor spaces.

Hostels: Hostels are a popular choice for budget-conscious travelers and backpackers. They provide affordable shared or private rooms, and communal areas for socializing, and often have amenities like shared kitchens, laundry facilities, and organized activities.
These accommodation options in Australia cater to different travel styles and budgets, ensuring that every visitor can find a suitable place to stay while exploring the country's diverse attractions.
More questions about the Australian eVisitor Visa?
At iVisa, our mission is to ensure a seamless visa experience for you. We are committed to guiding you through the process and providing the support you need along the way.
Our dedicated customer support team is readily available to answer your questions and address any concerns you may have. Simply reach out via online chat or email us at [email protected], and we'll be more than happy to assist you on your visa journey.