Even if you are just in transit through Australia you will need an Australian Transit Visa for Indian Citizens. A document that will allow most citizens to enter Australia for up to 72 hours before taking their next flight.
Unfortunately, we don't offer the Australia Transit Visa for Indian Citizens right now, but we will soon enough. However, if you plan on Australia as a final destination, you will need to obtain a Travel Declaration form and iVisa.com does offer a processing service for this document.
You can get it in as fast as 24 hours by applying here.
Keep reading for more information on the Australian Transit Visa for Indian Citizens, so that you are already well informed by the time the product is available once again.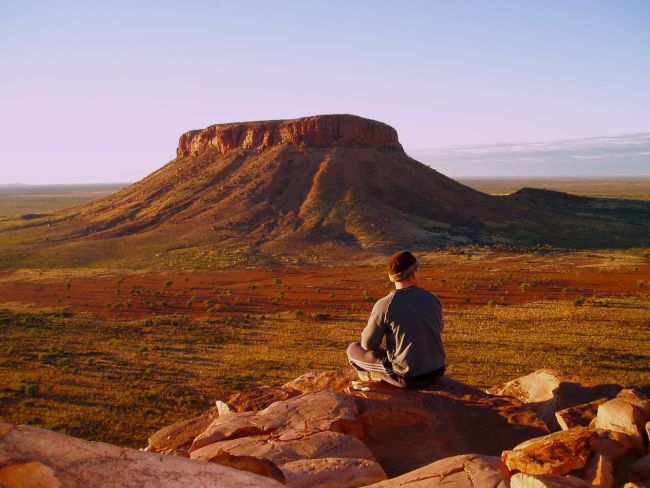 Frequently Asked Questions
I HOLD AN INDIAN PASSPORT, WILL I NEED A TRANSIT VISA TO AUSTRALIA?
According to Australia's Visa policy, you do need an Australian Transit Visa for Indian Citizens if you are passing through the country on your way to your final destination.
WHAT IS THE AUSTRALIA TRANSIT VISA?
The Australia Transit Visa (Subclass 771) is a document that will allow you to enter Australia for up to 72 hours before taking your next flight.
To be eligible you must be outside Australia and have a confirmed booking to travel to another country within 72 hours of arriving in Australia and the correct documents to enter that country. You can't stay in Australia longer by extending this visa. If you want to stay longer, you should apply for another visa.
Other Australian Visas we offer are the ETA and the eVisitor Visa, you can use our Visa checker widget to see which visas you are eligible for and find out more information.
WHAT DOCUMENTS DO I NEED TO APPLY FOR THIS AUSTRALIA TRANSIT VISA FOR INDIAN CITIZENS?
We will need the following in order to process your Australia Transit Visa for Indian Citizens application:
Passport information Page
Flight Ticket To Next Destination
Documentation To Enter The Next Country Destination (such as visa)
WILL IT TAKE YOU LONG TO PROCESS THIS DOCUMENT? ALSO, HOW MUCH WOULD I PAY FOR IT?
The fees will change according to the processing speed you choose. Check out our options below for more details:
Standard Processing: It will take 5 days to process your Visa.
Rush Processing: You will get your Visa in 3 days.
Super Rush Processing: If you are in a rush, we'll process your application in 24 hours.
I'VE DECIDED TO APPLY. HOW CAN I DO IT?
Great! It shouldn't take you longer than 10 minutes to apply for your Australia Transit Visa for Indian Citizens with us. Check out our easy 3 step process:
Step One. Fill in the form with your basic personal information and select the processing speed of your preference.
Step Two. Review your application to check everything is fine and, finally, pay the fee with a credit or debit card.
Step Three. Sit back, relax and wait for your visa to be delivered via email. We will be in touch with you if we need any further information.
IS IVISA.COM A RELIABLE CHOICE TO PROCESS MY AUSTRALIA TRANSIT VISA?
Our vast experience processing travel documents for multiple countries speaks for us. However, if you need reassurance you can always read our customer reviews.
HOW CAN I CONTACT YOU IF I HAVE QUESTIONS?
Simple! Just start a chat with our customer support agents who are available to answer your queries all day, everyday. You can also send us an email as well to [email protected]
iVisa.com Recommends
It's difficult to know where to start when it comes to talking about what to see and do in Australia. The country is vast in terms of space, culture, climate and environment. The only problem we see is narrowing down your list of things to see, because you will want to experience it all!
If you are into adventure sports you can Surf on the west coast in Margaret River, and maybe even some whale watching included. The small town south of Perth is known for its craft breweries and wineries, but don't combine surfing and wine tasting in one go! From June to November the waters are host to migratory whales so you might be lucky enough to spot some on your trip. After your wine tasting, You'll will be able to enjoy an evening walk along some of the unspoilt coastline that stretches between 2 lighthouses north and south of the town. It's called the Cape to Cape Track, and it fringes the limestone caves and sea cliffs of Leeuwin-Naturaliste National Park.
If you are less into extreme sports and more of a city tourist you will love Melbourne, the coastal capital of south-eastern Australia. A modern and exciting city that is well known for its Arts, coffee culture, wide international food varieties and as a start destination for the Great Ocean Road tour. You might want to hire a car or a van in Melbourne and work your way along this wonderful stretch of coastline slowly, enjoying various wineries and the famous Twelve Apostles along the way.