Which Australian visa should you apply for? Besides many categories, like the Australian tourist visa and student visa, you'll see there are visa applications for different documents: Australian ETA, Australian eVisitor Visa, Visa on Arrival, and Australia Transit Visa. Does it look confusing? Don't worry; iVisa is here to make travel documents easy for you!
The Australian government has established a visa scheme to facilitate travel for visitors who need a valid visa to enter Australia. For example, citizens from 40 European countries can apply for an eVisitor Visa. Other nationalities are eligible for an ETA. Both visas are electronic travel authorizations.
Otherwise, other nationalities will need a Visitor Visa, or maybe you're looking for one of the Working Holiday Visas. In this case, the applicant will need to book an appointment with an immigration officer at the embassy. You must apply for the correct visa according to your nationality and the purpose of your visit.
The visa requirements to enter the country vary from individual to individual. These requirements depend on several factors, like the traveler's home country and the intended length of stay.
Read the details about the Visa Policy and types of visas below.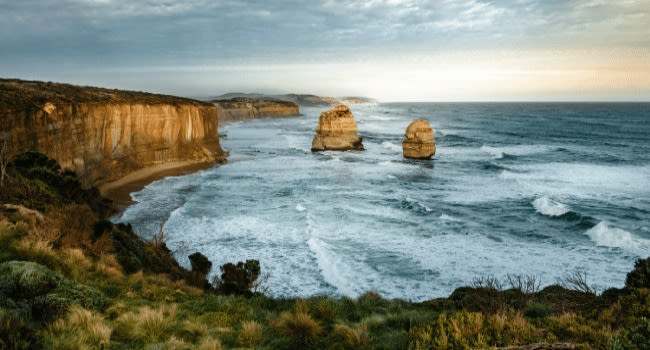 What are the different Australian visa types?
Electronic Travel Authority: Australia ETA
The Australian ETA is a travel authorization that is easy to get because it is an online visa application. You must submit a few requirements and will receive the document via email. ETAs can be used as as tourist and business visas.
Currently, only seven nationalities can apply for an ETA. They are as follows: Brunei Darussalam, Canada, Japan, South Korea, Singapore, United States and Hong Kong. You can use the iVisa Checker Tool to see if you are from one of the eligible countries for application.
Besides the eligibility for ETA, additional restrictions exist for travelers planning to visit Australia for tourism or business. For example, visitors cannot have any criminal convictions to be eligible for an ETA.
It's a Multiple Entry visa; valid for one year after the issue date. During each visit, you can stay up to 90 days Per Entry.
Australia eVisitor Visa
The Australia eVisitor Visa is another online document developed by the Department of Home Affairs to facilitate international travel. The visa entitlement verification online permits citizens of 40 European countries to apply to the eVisitor without an appointment at the embassy. This document was launched as part of a short-stay travel agreement with the European Union (EU).
Among the eligible countries to apply are EU member states and non-EU countries. Moreover, European microstates affiliated with but not members of the EU can also apply for this document. Use the iVisa Visa Checker to see if you are eligible for this document.
Travelers with an eVisitor Visa can stay in Australia for tourism and business purposes. This document has a validity of 12 months. The visitor can make multiple entries during the validity period, but the maximum stay allowed is 3 months per visit.
Visa on Arrival
The Australian Visa on Arrival is called the Special Category Visa (SCV) (subclass 444), which is offered only to citizens of New Zealand as per the Trans-Tasman Travel Arrangement. With this Special Category Visa, New Zealand nationals can visit, study, live, and work in Australia. As such, the SCV counts as a valid tourist visa, business visa, residence permit, and work visa for Australia.
New Zealanders don't have to apply for a visa in advance since they get the SCV on arrival in Australia. The document is valid until the traveler leaves the country.
The only requirements are not to have severe health conditions (especially infectious diseases) or criminal convictions with prison time of more than 12 months.
Australia Transit visa
If you are transiting through Australia for less than 8 hours and remain in the transit area, you don't have to apply for an ETA or any other type of visa. However, some passport holders must get a transit visa.
You can get a transit visa at the embassy or apply on the Department of Home Affairs official website. We recommend checking the website of your Australian embassy or consulate to find out more about this visa.
Australian visas: What is the best visa to stay in Australia?
The best visa to stay in Australia will depend on your trip's purpose. No matter the reason, you can only apply for long-term visas at the embassy or consulate. So, you should contact the nearest Australian immigration services for more information about visas to stay in the country.
Visitor visas: What is the easiest Australian visa to get?
If you are traveling for tourism or business purposes, electronic visas are the best option. You can apply online for the ETA or eVisitor Visa and submit the visa application in just a few clicks. The document arrives in your email; you must print it to present on arrival in Australia.
Both visas are valid for up to 1 year after being issued and have a Multiple Entry option. Just remember that you can only stay in Australia for tourism or business and a short-term visit.
Applying online: Australia visa types requirements
It is easy and quick to apply online, especially with iVisa services. You will need the following documents to apply for your Australian ETA or eVisitor Visa online:
A valid passport.

A valid email address to receive the travel document digitally.

A credit or debit card to pay the visa fees.
How to apply for an Australian visa online
If you apply online, the process is simple and takes 15 minutes or less. Follow these three steps to get your Australian ETA or eVisitor Visa:
First, you'll need to fill out the online form on the iVisa application page. Your personal information must match your passport exactly. Otherwise, you might risk your visa being rejected.

Second, we'll ask you to double-check the information to ensure there are no errors. If everything looks good, select how soon you want to receive your visa.

Third, you pay for our visa services with your debit or credit card and submit the application.
Once your online visa is approved, we will send it via email. You can use this visa to travel to Australia temporarily, whether for tourism or business purposes.
Processing times and visa fee costs
The visa processing fees will depend on how fast you want to get the document. There are three options for each visa:
Australia ETA
Standard processing time - 24 hours - USD $81.99.

Rush processing time - 12 hours - USD $133.99.

Super rush processing - 4 hours - USD $196.99.
Australia eVisitor
Standard processing time - 4 days - USD $34.99

Rush processing time - 2 days - USD $61.99

Super rush processing - 24 hours - USD $99.99
Applying at the Australian Embassy
Under the Australian visa policy, almost all visitors must apply for a visa before they visit the country. It will be necessary to apply at the Australian embassy if you need visa stamps for long-term stays.
For example, international students must apply for a student visa at the nearest embassy to be allowed to enter the country for this purpose. It's the same procedure for travelers requiring a temporary visa, a permanent entry visa, a working holiday visa, all work visas, permanent resident visas, partner visas, and parent visas.
Each visa has specific requirements, so you should contact the consular services to know which documents you must provide for your visa application.
Where can I find more details?
Get in touch with our customer support team, available all the time. We can clear your doubts about the Australian Visas. If you prefer, you can also contact us via email at [email protected].