If you are thinking about visiting Australia recently iVisa.com has all the information you need to know. The citizens of France, in order to visit Australia, will require an Australia Visa for French Citizens. This document is absolutely necessary.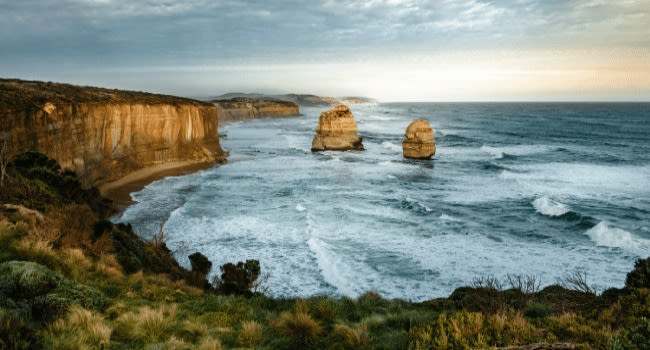 You can read more about how we can help you obtain the document and its application processes below.
Frequently Asked Questions
What is the Australia Visa for French Citizens?
The Australian Visa for French Citizens is an important, mandatory document that ensures your entry into the country. You can head over to iVisa.com and apply for this document immediately. There is no hassle or running about here and there. You can complete the process for Australian Visa for French Citizens at home with ease.
What documents are required to apply for the Australian Visa?
The documents required are listed below. For more details about the Australian Visa for French citizens, you can log onto iVisa.com. Check out this list of necessary documents:
Firstly and most importantly you should have a passport which should be valid for at least 90 days after your arrival in Australia.
Secondly, you will need a passport size photograph. Preferably a recent one.
Thirdly, you will need to provide your official email via which you will receive your documents.
Finally, You need to use a credit/debit card to pay the fees.
What is the processing time and price of this document?
You can pay for your Australian Visa for French Citizens based on the processing time you choose. The three processing times are mentioned below.
The Standard Processing option is the most affordable option (

USD $21.99

) and is chosen by many. You will receive your documents within a period of

4 days

itself.
The second option is Rush Processing via which if you pay a little more (

USD $37.99

), you will get your documents within

2 days

.
The last option to get your Australian Visa for French Citizens is Super Rush Processing and this is the best option if you need to travel immediately (

USD $67.99

). With this option, you can get your document within

24 hours

.
For how long can I stay in Australia with this Visa?
The Australian Visa for French Citizens will allow you to stay in the country for a maximum of 90 days per entry. This document once issued is valid for an entire year.
I still have doubts? What can I do?
If any confusion arises, which is bound to happen as these processes can become confusing at times, then you can always contact our customer support and talk to them, explaining your problem. Visit iVisa.com and apply for the Australian Visa for French Citizens easily.
Is it safe to trust iVisa.com?
iVisa.com is completely safe. We understand your concern regarding your personal details and documents and that is why we guarantee the complete confidentiality of your details and documents. All your information will be absolutely safe and secure with us. See our reviews to be sure.
iVisa.com Recommendations
When people talk about Australia, they never fail to mention the great opera house in Sydney. But there is a lot more you can do in Australia. Henley Beach located in South Australia has bright white sands and the waters of this beach are just perfect for surfing and snorkeling. Next on your list should be Kangaroo Island. You can experience the wildlife and true nature of Australia here. If you would like to know about the culture and history of Australia, then take a trip to the National Museum of Australia, there is also the Australian War Memorial, the Australian Parliament House, and the National Gallery of Australia as well. You can find all these places in Canberra.
We wish you a safe and pleasant trip to Australia.