If you visit Australia, you either need a visa or an ETA. Only visa-free nationalities can apply for the ETA, which is why you should check first if you're one of these nationalities. You can do that by using our Visa Checker, available on iVisa.com's homepage.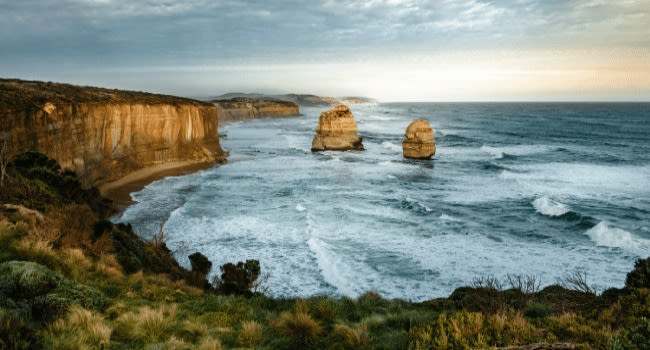 Once you confirm that information, you're ready to find out if you can apply for an Australian ETA or not. We remind you that you can apply for this document on our website as well (iVisa.com).
However, many people tend to ask if the Australia ETA is free or not, and we're here to answer that question, so we recommend you read the details below to learn more about it.
Frequently Asked Questions
Should I apply for an Australian ETA if I want to visit that country?
Before planning any trip, you have to make sure that you know which documents you'll have to present at the airport. It might happen that you don't need anything other than your passport, but in the case of Australia, you could need an Australian ETA, especially if you're from a visa-free country.
We recommend you to apply for this document before traveling to Australia, but not without knowing if you need it first. You can see that on our homepage, by simply putting your country of origin in the drag-down menu and selecting Australia as the main destination.
Keep in mind that the ETA system allows you to stay in Australia for a maximum of 90 days Per Entry over a 12 month period.
What requirements should I meet before applying?
There are a few general requirements that you must have before applying for the ETA. First, you shouldn't have tuberculosis as you cannot visit this country if you have it. The second condition is about criminal convictions. You shouldn't be criminally convicted with a sentence of 1 year or more - regardless of whether the sentence has been achieved or not.
After you make sure that you're ready with that, you can continue with the online application form. For that, you'll only need the following by using iVisa.com:
Valid passport: just like the rest of the nationalities in the world, you must have a passport to travel, it's a basic document.
Valid email address to receive the ETA fast and safely.
Payment method: because you'll have to pay for the online service. Your options are debit/credit card or Paypal.
These requirements shouldn't be too hard to get a hold of, and remember that you'll also have to answer a few questions while applying. However, these questions are easy because they only ask you basic things like your full name and passport number.
Is the Australia ETA free for applicants?
As for the price, it's true that the Australia ETA is free. However, that's only on the official website because you have to wait for their availability to get the document ready. Plus, you'd have to get all the requirements they ask, which tend to be more time-consuming than the ones we previously mentioned.
When you apply with iVisa.com, you need to pay a service fee. Fortunately, our fees are very affordable and you can receive your Australia ETA from only USD $81.99.
At the same time, the Australia ETA can be obtained in three different time-lapses. That's because we offer three different processing time options. We are aware that not all travelers have the same needs, and we are looking to satisfy everyone. With that being said, we present you the three processing time options that are at your disposal:
Standard processing time: this is the slowest option you can choose. Even so, don't think that it will take a few days until you get your ETA. In fact, by selecting this option, your application will be processed within 24 hours. Not so slow, is it? As for the fee, you'll be charged only USD $81.99.

Rush processing time: if you are looking to get your Australia ETA sooner, you can opt for this processing time and have your document ready within 12 hours. The fee, as you may expect, is a bit higher this time. You need to pay USD $133.99.

Super Rush processing time: if time is of the essence and you need to be on the next plane to Australia, then this option may be precisely what you need. Your application is processed in just 4 hours. As you can imagine, the fee goes higher as well. You will be charged USD $196.99 to get your ETA that fast.
Another thing that you should know is that iVisa.com does not charge you any additional fee throughout the application process. However, if you see that you made a mistake in your form, contact iVisa.com's customer service via online chat and tell them about it. If your application hasn't reached the processing stage, there's no additional charge for the correction. But, if your Australia ETA is issued and you need to modify something, iVisa.com can reissue a new ETA for a charge. Ideally, you should check your form before submitting it to avoid any additional charges.
Remember that iVisa.com will ask you to pay for your Australia ETA during the second step of the application form. You can use a credit or a debit card, but iVisa accepts PayPal as well.
How do I apply for this document?
If you want to start your online form with iVisa.com, keep in mind that you'll only have to complete the following steps:
First, complete the questionnaire we have on the online form and select the processing option you prefer for the ETA.
Second, review the personal details you offered and pay the fees.
Third, upload the papers required and click the submit button to deliver the form.
How much time do I need to apply?
This process is so simple that it shouldn't take you much time. We can guarantee that in less of 10 minutes you'll be done with your Australian ETA and you'll only have to wait for your approval via email.
How safe is iVisa.com's service?
Paperwork shouldn't be an obstacle when traveling, which is why we suggest using iVisa.com. Our assistance is totally reliable and it won't endanger anything about your personal information.
Where can I get other details about the Australian ETA or eVisitor?
You can apply for the Australian ETA whenever you feel ready, but don't stay silent if you still have doubts. If that's your situation, we suggest you visit our website on this link to find other useful tips and questions. You can also reach out to any of our super agents if what you need is personal support.