Surfing the web means applying for your Visa to Australia online. It's quick, convenient and changes surfing the web to hitting the waves.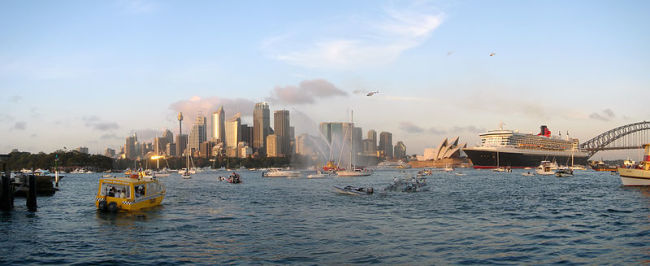 Surfing is not just a sport, it's a way of life! Whether you are on the beaches of Hawaii or hanging ten in Southern California, surfing is just awesome. For those wanting to learn or those pro level surfers looking for a challenging wave to dominate, Australia has your cure for stellar waves.
Before heading out, you'll need three things: sunscreen, your surfboard and getting your Visa to Australia online in https://australiavisaservices.com/. Yea, the country is just that awesome that you need to secure a visa in order to visit! Don't panic, head on over to our simple and easy application and get it started. It doesn't take much time to complete and return time is quick. Once you have your app completed, grab your board and sunscreen, you're ready to head to the beaches! Since there are so many incredible beaches in Australia, we've narrowed the list down to help you figure out which one or ones sound good.
Here you are:
New South Wales:
Boomerang Beach: While cruising atop a wave, look down. There could be dolphins mimicking you underneath the water. Rated as one of the best in NSW, it's sure to give you excellent waves but also a beautiful view!
Crescent Head: This is a happening spot which offers waves of all sizes for everyone's skill level. Whether as a beginner or pro, 25km of coastline gives all those in the water a chance to improve their skills.
Victoria:
The Well: Definitely a must for those who know what they are doing! Heavy waves and a shallow reef make for a nasty wreck if a wave catches you off guard. Gorgeous area though. Strap on a GoPro and well….GO!

Bells Beach: Home to one of the oldest surf competitions in the country, Bells Beach is a great area to surf. Course you don't have to be a surfer to enjoy watching the countless amounts of surfers hitting the waves.
Western Australia:
Secret Harbour: This spot is great for beach goers and beginners alike. Waves here are quieter and offer a great opportunity for those wishing to learn without the fear of being rolled by giant waves. Take a swim or soak up the sun at this beautiful beach.

Margaret River: Located south of Perth, this region is home to some of Australia's best surfing. All skill levels welcome, including spectators. This spot is best known for its "big wave" and rivals Hawaii for spectacular formations. Just use caution. If you are unfamiliar with surfing, don't try and attack a large wave. It could end very badly.