Azerbaijan is a wonderful country to visit. If you're planning to travel soon, you're probably wondering about the Azerbaijan Visa Process. Getting an Azerbaijan Visa is really easy. You can apply for your document fully online and receive it directly in your email.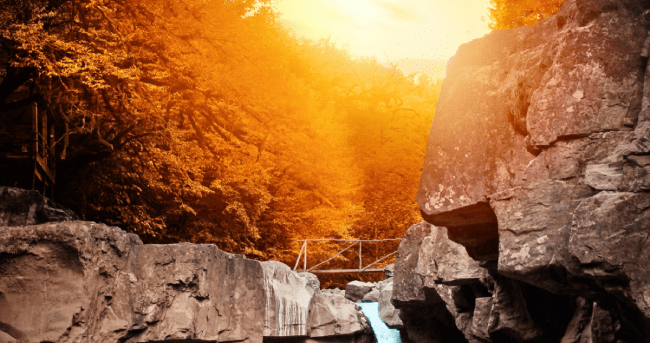 In this article, we'll explain every step of your Azerbaijan Visa Process and give you some travel recommendations for your next trip to Azerbaijan.
Azerbaijan Visa Process - Get all the details in our FAQs below!
Frequently Asked Questions
What COVID-19 requirements should I consider before traveling to Azerbaijan?
To enter the country, travelers need to present proof of vaccination and a negative PCR test result upon arrival. The test result cannot be older than 72 hours. Minors are exempt from presenting a vaccination certificate.
However, governments are constantly changing the restrictions due to COVID-19, so we've put together a product page to keep you updated on any changes.
We invite you to check it to learn about the restrictions and the Azerbaijan Visa Process.
What is the Azerbaijan Visa, and how do I apply?
The Azerbaijan Visa is a travel authorization that grants you entry to the country for 30 days in Total. You can use it for tourism, business, education, medical and personal purposes.
To apply for it, you just need to follow these three simple steps:
First: Complete our online form using your personal information and choose the best processing time for you.
Second: Double-check that all the information entered is correct. We want to avoid any issues and pick your preferred form of payment. We accept both credit and debit cards.
Third: Upload all the required documents and apply. If you miss any, don't worry! Our team will contact you to complete your application.
Azerbaijan Visa Process - The Azerbaijan Visa is valid for a Single Entry.
Which documents do I need to apply for the Azerbaijan Visa?
The required paperwork is very easy to find. You'll need:
A scan of your passport information page. It needs to be valid for at least 6 months after your arrival.
An email address that you frequently use to receive your documents when they're ready.
A credit or debit card for payment.
What are the processing times and fees for the Azerbaijan Visa?
They vary depending on how fast you want to receive your Azerbaijan Visa.
These are the three options:
Standard Processing:

3 Business Days

for

USD $75.99

.
Rush Processing:

2 Business Days

for

USD $117.99

.
Super Rush Processing:

6 hours

for

USD $167.99

.
Azerbaijan Visa Process - Pick the processing time and fee that best suits your needs!
Is iVisa.com a reliable site?
Yes! At iVisa.com, security is our top priority. We pride ourselves on providing great service that is affordable and easy to use.
Please go ahead and read what our past clients have said about our service in the reviews section.
Azerbaijan Visa Process - The best way to know a business is to learn what past customers have said about it!
I still need to speak with someone. How can I contact one of your agents?
Our customer care agents are easily reachable through our website. They are available 24/7 to answer any questions about the Azerbaijan Visa Process.
iVisa.com Recommends
Visit the historical town of Sheki.
This charming city in northwest Azerbaijan was once an important stop on the Silk Road.
To soak up in the city's history, we recommend wandering along the cobbled streets of Sheki's old town. Here, you'll be able to admire 19th-century merchant housing, mosques, and hammams. Travel back in time by shopping for tea and sweets or staying at the Karvansaray Hotel, a former 18th-century caravanserai.
Another history-filled recommendation is Sheki Kahn's palace. This stunning monument was built in the 18th century and is covered in masterful artwork. Admire the breathtaking frescoes and geometric patterned tiles. And don't miss the crown jewel on the palace windows - Shebeke, Sheki's signature craft. The technique consists of filling wooden lattices with small pieces of colored glass without using glue or nails. It's a thing to admire!
Lastly, for those who love the outdoors, Sheki offers many trails. We recommend walking the Gumukh - Gashgachay trail. It's an easy path across the forest, perfect for beginners. There are signs along the path, so visitors can explore it safely. For a longer walk, start from Gashgachay village and connect this path to other routes in the area.