There is no other country like Azerbaijan. But before you can travel there and enjoy its beautiful landscapes, you'll need to get some documents like an Azerbaijan Visa.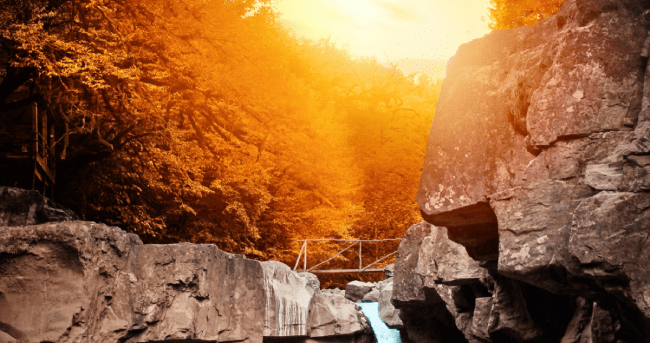 Below, we'll tell you about the Documents Required for the Azerbaijan Visa. Finally, we'll share some wonderful places you can visit in Azerbaijan to make your experience memorable!
Documents Required for the Azerbaijan Visa - Check out our FAQs to know everything you need for your trip to Azerbaijan.
Frequently Asked Questions
What COVID-19 requirements should I consider before traveling to Azerbaijan?
Currently, all travelers need to present proof of vaccination and a negative PCR test result taken within 72 hours before arrival. Minors are exempt from presenting a vaccination card.
As the COVID-19 requirements are frequently changing, we prepared a product page to offer our readers the most recent changes in entry restrictions due to the pandemic. The page is regularly updated based on new changes the government officials enforce on travelers. We invite you to stay tuned.
Documents Required for the Azerbaijan Visa - We have lined up below all the details of what you need to travel to Azerbaijan!
What is the Azerbaijan Visa, and how do I apply?
The Azerbaijan Visa is a travel authorization you can get fully online and grants you a stay of 30 days in Total. It's valid for 90 days after issued and allows for a single entry.
To apply for it, you just need to complete these three simple steps:
First: Using your personal information, fill in the form at iVisa.com and select the processing time and fee that you prefer.
Second: Make sure that all the information entered is correct and pick a form of payment. We accept both credit and debit cards.
Third: Upload all the required documents and apply.
Documents Required for the Azerbaijan Visa - The Azerbaijan Visa is good for medical, tourism, business, education, and personal purposes.
Which documents do I need to apply for the Azerbaijan Visa?
Not a lot! You probably have them all at home or easily available. To apply for Azerbaijan Visa, you'll need:
A clear scan of your passport. It needs to be valid through the entirety of your visit.
A frequently used email address, as you will receive your documents via email.
A credit or debit card for payment.
Documents Required for the Azerbaijan Visa - Do you have everything you need to process your Azerbaijan Visa?
What are the processing times and fees for the Azerbaijan Visa?
We have different prices depending on how fast you want to receive your Azerbaijan Visa.
These are the three options:
Standard Processing:

6 Business Days

for

USD $87.99

.
Rush Processing:

5 Business Days

for

USD $138.99

.
Super Rush Processing:

4 Business Days

for

USD $200.99

.
Documents Required for the Azerbaijan Visa - Are you in a hurry? Take advantage of our Super Rush Processing!
Is iVisa.com trustworthy?
Of course! We enforce strict security measures to keep all your information secure. We've served thousands of other travelers, and we can help you with your Azerbaijan Visa.
Documents Required for the Azerbaijan Visa - Head over to our user reviews section to read what our previous customers have said about our services.
I still have my doubts. Where could I find more information?
With our customer care agents! They are easily reachable through our website and are available 24/7 to answer any questions. Do you want to know more about the documents required for the Azerbaijan visa, contact them!
iVisa.com Recommends
Visit the multicultural region of Zagatala. Here Avars, Laks, Tsakhurs, Udis, Ingiloys, and other smaller ethnic groups coexist in peace.
One of the best ways to experience any town's multiculturalism is through food. We invite you to try local dishes like Surhullu, a hearty meal made of pieces of dough topped with dried meat.
Zagatala is also blessed with gardens full of hazelnuts and persimmons. They celebrate this abundance during the Hazelnut and Persimmon Festivals during autumn. Another common element of Zagatala's gardens is roses. They are used for making jams, rose water, and the wonderful wild honey, a signature product of the Caucasus Mountains.
Another popular activity in this region is hiking. We recommend taking the Jar - Honzogor - Gabizdere trail. It starts in the Jar village and passes through shepherd camps and charming views of forests and meadows.
The route is technically easy, but it's also long and tiring. We recommend bringing some snacks to replenish along the way. The path is clearly marked, and the trail is visible. When you get to Gabizdere village at the end of your walk, you'll be able to enjoy their local waterfall. It has one of the highest flow rates in the country.