If you're planning a trip to Bahrain despite the complications with the COVID-19, then rest assured that you've come to the right place. In this article, you'll be able to know how to obtain the Bahrain 14 day quarantine requirement without leaving home, since it can be obtained through an online process.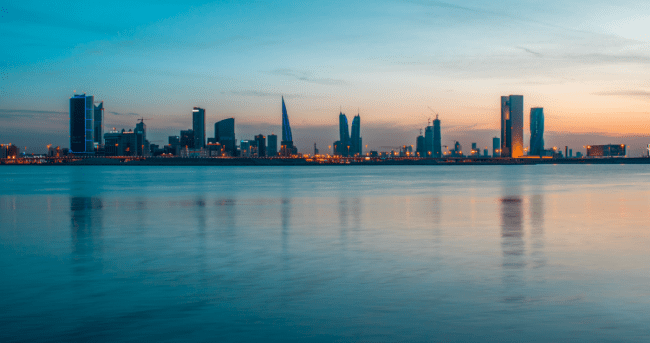 This process can be simple or complicated depending on your preferences. For that reason, you should know that with iVisa.com you have the option of doing it as quickly and easily as possible without having to spend too much effort.
In the following questions, you can learn more about the Bahrain Health Declaration or Bahrain 14 day quarantine requirement to enjoy your trip.
Frequently Asked Questions (FAQs)
What is a Bahrain Health Declaration?
If you're wondering what is the Bahrain 14 day quarantine requirement then you should know that this is better known as the Health Declaration. The Health Declaration is an official travel document that permits you to travel to Bahrain by following the valid COVID-19 regulations.
Don't forget that the COVID-19 pandemic has turned into a difficult challenge for many countries around the World. Therefore, travel cards like the Bahrain Health Declaration are necessary in order to have better control of the entry of tourists into this country.
Do I need a COVID vaccine or vaccination certificate to enter Bahrain?
No, you don't. As of today, COVID vaccination passports or certificates are not mandatory to enter Bahrain.

WHO-approved vaccines are accepted. WHO-approved vaccines must include QR code. You are considered vaccinated if all doses of a vaccine against SARS-Cov-2 have been administered for at least two weeks before traveling.
Do I need to take a COVID-19 test prior to arrival in Bahrain?
COVID testing requirements: No testing requirements.
Will I need to quarantine when I get to Bahrain?
Quarantine requirements: No quarantine requirements.
Do I need to contact the Bahrain Embassy to get this document?
No, there are ways to obtain this document without having to contact the embassy. The Bahrain government is indeed involved in authorizing the Health Declaration, but if you use iVisa.com's service, you won't need to go to the embassy or to apply with a difficult government process.
What documents do I need to apply online?
If you apply online with iVisa.com, you'll be happy to know that there's a shortlist of documents required and you'll spend a few minutes completing an online form. The documents are:
A scanned copy of your passport information page
Your valid email address to receive the Health Declaration.
A Paypal account or a credit/debit card if you prefer to pay iVisa.com's fee.
What is the cost of the Bahrain Health Declaration?
With iVisa.com, you can be sure that you get the fairest prices possible, especially for the fast processing time iVisa.com has. Therefore, you can choose any of the following options to proceed with your application. Remember that these options are different from the information you receive with the government since the official process can be harder and it can also take longer. With iVisa.com, the online process is a lot easier.
Please note that we can't give you the exact price of the service yet, but you'll be able to know that as soon as you start your online application. We don't charge you anything without your valid consent.
Standard Processing Option: this is the basic option that has the most affordable price for a decent waiting.
Rush Processing Option: you'll pay more than before but the waiting will be less.
Super Rush Processing Option: this is the fastest option for you with the highest price, but only because we make sure to offer you the document as fast as possible.
How can I apply for the Bahrain 14 day quarantine requirement?
When you think about online forms, you probably think of something tedious and time-wasting. But with iVisa.com, you can be sure that the online form will be an effortless process. We created one simple online system with three steps:
The first step consists of giving your general information like name, address, passport info, etc. You should also select the processing time in this part.
The second step is to review your online form, especially the email, and then pay for the service with your payment method (credit/debit card or Paypal).
The last step is to upload the documents. After that, you can hit the submit button and start planning the rest of your trip.
How much time do I need to apply with iVisa.com?
Since iVisa.com offers an effortless system with a user-friendly online form, you'll surely spend about 20 minutes completing the questionnaire.
What should I do once I receive the email?
All the information about this document, including the steps to follow, will be delivered via email. For your convenience, you can download these instructions when arriving at the airport.
Don't forget that this document and your passport are essential when entering Bahrain. You might also need to follow a 14-day quarantine once your entry is already approved. Stay safe while you're there by following the proper instructions COVID-19 related.
Is it safe to apply with iVisa.com?
If you want to avoid any trouble that can ruin your vacation, we recommend you to trust a service such as iVisa.com to get your Bahrain Health Declaration. We'll always make sure that your online application form is valid before entering this country. Also, we provide a professional 24-hour phone and messaging customer service support to get your visa questions answered anytime.
As you can see, we focus on your safety, so you can feel sure that our modern system is created to keep your information totally safe.
Where can I find more information if I still have questions?
Reach out to our customer service center if you have other questions about the Bahrain Health Declaration, we'll be ready to help you. Also, you can check iVisa.com's website to find other interesting tips about travel safety.
If you want to enjoy a hassle-free visit to Bahrain, acquire your Bahrain Health Declaration, and we'll set everything up for you as fast as possible!