Please note that all Covid-19 requirements have been lifted.
Bangladesh is one of the hidden gems in Asia that you should visit at least once in your life because of its beautiful natural attractions and architecture. All international arrivals must fulfill a list of health requirements to visit the country for their safety and follow other protocols indicated by the official government. For that reason, iVisa.com will clarify all your questions about the Bangladesh Vaccination Requirements: Do I need a vaccine to travel to Bangladesh?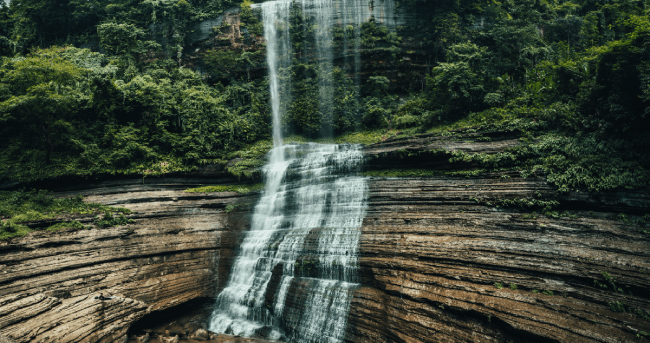 You will also need to fulfill other travel requirements to enter the country and present it before or during your departure. Immigration authorities might ask you for some documents but perhaps you do not know which you need and how you can get them. That's why you should use iVisa.com because we will tell you what you need and how you can get them effortlessly by filling our application form.
Learn about the Bangladesh Vaccination Requirements: Do I need a vaccine to travel to Bangladesh? in the following lines.
How to get your travel documents with iVisa.com?
Enter our application website to fill in the online form.
After filling in the form, make sure that your information is correct to avoid mistakes and choose a processing speed.
Pay for your travel items and attach the documents required to process them
Get ready to receive your documents by email!
Start planning your Bangladesh trip.
Frequently Asked Questions
Do I need a vaccine to travel to Bangladesh?
Yes, some vaccines are recommended or required based on where you are. To get your vaccines, you should contact your doctor first. Here is a list of the vaccines that all visitors should keep in mind while visiting Bangladesh:
Varicella.
Measles.
Influenza.
Diphtheria.
Tetanus.
Pertussis.
Rubella.
Mumps.
Polio.
That is all you need to know about the Bangladesh Vaccination Requirements: Do I need a vaccine to travel to Bangladesh? You will also need to meet some other travel requirements. We recommend you to keep reading and learn more about it.
Do I need a COVID vaccine or vaccination certificate to enter Bangladesh?
No, you don't. As of today, COVID vaccination passports or certificates are not mandatory to enter Bangladesh. Now, if you are fully vaccinated, you are exempted from testing requirements.
WHO-approved vaccines are accepted. WHO-approved vaccines must include QR code. You are considered vaccinated if all doses of a vaccine against SARS-Cov-2 have been administered for at least two weeks before traveling.
Since information may change quickly, we advise you to follow up on the latest Bangladesh travel updates and/or contact your local embassy.
Do I need a COVID-19 test result to enter Bangladesh?
COVID test prior to arrival: No longer required.
Do I need to quarantine once I get to Bangladesh?
Quarantine requirements: There are no quarantine requirements.
What other docs do I need to visit Bangladesh?
To visit Bangladesh, you will need to fulfill some travel requirements based on your nationality. That means it will vary from tourist to tourist. For that purpose, we suggest you use the iVisa.com visa checker tool to verify it first, and you can ensure you meet all requirements. At the same time, you will have the opportunity to get your documents with iVisa.com
Bear in mind that most of the time will only ask you the following:
Passport with a valid due date.
Email address to receive your documents.
Credit/debit card or Paypal for payments.
How much does the Health Declaration cost?
The price will change depending on how fast you need it. That's why we've created three processing speeds:
Standard Processing: If you're not in a rush but you still want to save time. This option is the most affordable.
Rush Processing: If you want to get your document faster. The price increases.
Super Rush Processing: In case you need your document asap.
Please note that Health Declaration is no longer required.
Is iVisa.com a reliable travel agency?
Yes, it is! iVisa.com is a fantastic alternative to get your documents straightforwardly and avoid any paperwork that might be confusing to do. You will only have to complete our application form, and our team will process your request immediately to provide you the best service possible. That is why our satisfied customers recommend our services as you can check here.
Do not think twice and apply right away with iVisa.com.
I have more questions; how can I contact iVisa.com?
If you have inquiries or doubts about the Bangladesh Vaccination Requirements: Do I need a vaccine to travel to Bangladesh, we recommend you to get in touch with our support agents via chat. They are available 24/7, and they will assist you whenever you need them. You can also send us an email to [email protected]. Besides, we recommend you to check the iVisa.com website to find out more about Bangladesh, tips for your trip, and the required documents you need.
Apply right now and let us be part of your dreams!
iVisa.com Recommends
Even though Bangladesh is one of the less-visited countries in the world, it is also one of the most exotic ones. There are plenty of reasons why you should pack up and explore this country, but we will just mention a few of them because it is up to you to discover them. Remember that you can obtain most of your travel documents to visit Bangladesh with iVisa.com.
The Sundarbans are one of the mangrove forests in the world. Its name means "beautiful forest", and we should not be surprised by that because it is home to wild animals such as the Bengal tiger, monkeys, insects, or reptiles. Just imagine how exciting it would be to tell your family and friends about it.
The Srimangal is a paradise for anyone who loves drinking tea because here you will find out how it is prepared, learn all about its history and origins and you will also have the chance to try the best tea in the world.
Would you like to visit its capital? If that's the case, make sure to go to Dhaka. You will find different buildings and museums explaining to you more about their history and culture.