In 2021, the government of Benin reopened its borders to allow the entrance of international visitors. However, travelers must meet some new conditions before departing to Benin. Today, due to Covid-19, the most important of those requirements is a Health Declaration.
Get started on your application.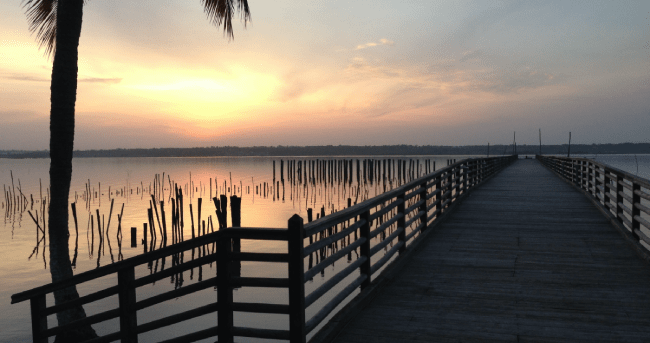 To help travelers get to their destination during this period. iVisa.com, designed an online form. This document makes your application much easier and puts the travel permission right into your email. Stay with us throughout this article to discover How Citizens of Nigeria Can Enter Benin During Coronavirus.
What is the process to get the Health Declaration with iVisa.com?
As mentioned above, the process is simple:
Visit the application page and start a new online form.
Enter your basic info and details about your health condition.
Attach a copy of your valid passport.
Select a processing option for your application.
Receive the QR code in your email.
Print a copy of the QR code and also save the file on your smartphone.
Get started on your application.
Can I apply in advance for the Health Declaration?
Yes, you can apply weeks before departing to Benin. We will receive your application and wait for the best moment to process your document. If your information needs some adjustments, our experts will give you useful recommendations to improve your application.
Frequently Asked Questions
What is the validity of the Health Declaration?
Once you receive the QR code in your inbox, you have 15 days to use it. The Health Declaration is valid for a single entry. If you leave Benin, you will need to complete a new health Declaration to enter back.
Fill out the application form.
What are the required documents?
Forget about complicated processes and tons of paperwork. To process your Health Declaration, you only need the following:
Your valid passport (with at least 6-month validity)
Your email account (to receive the QR code).
A payment method: the options are debit/credit card or Paypal account.
What are the requirements to enter Benin during Covid-19?
Complete the Health Declaration in advance of your trip. Only apply for this document if you are planning to visit Benin in the next three months. Applications beyond that time will not be processed.
Passengers traveling to Benin are required to present cash of CFA50.000 or its equivalent in dollar: 185USD. This amount will cover the expenses of the two mandatory Covid-19 tests upon arrival in Benin.
All arriving passengers must undergo mandatory COVID-19 testing, one test on arrival and a second test 14 days after the first negative test result.
Border officers will hold passports, and travelers will be required to self-quarantine for 72 hours until test results are published.
Those who tested positive will take a quarantine of 14 days at a designated government facility.
Show a Yellow Fever vaccination certificate.
Learn more about How Citizens of Nigeria Can Enter Benin During Coronavirus in the following sections
Access the online application form.
What restrictions are in force in Benin due to Coronavirus?
The following restrictions are mandatory nationwide:
Wear facemasks in public spaces and transportation.
Public transportation capacity can not exceed 50%
Indoor and outdoor gatherings are limited to 50 people.
Bars, restaurants, and entertainment spots can operate under strict safety measures and following social distancing rules.
Visiting Cultural attractions, including government facilities, is allowed under certain conditions.
What are the options to process the Health Declaration with iVisa.com?
Make a choice depending on how soon you need your document.
Standard Processing option:

24 hours

-

USD 115.00

.
Rush Processing option:

8 hours

-

USD 115.00

.
Super Rush Processing option:

4 hours

-

USD 115.00

.
Is iVisa.com a safe online service?
Yes. Our online services are rated one of the safest for processing travel documents. A modern security system protects your information at all times. Make a quick stop at the User reviews section to find thousands of positive comments daily posted by our satisfied customers.
Can I ask for more information?
Absolutely! One of our goals is to keep our users informed about the changes in travel conditions worldwide. Chat anytime with one of our Customer service agents to learn more about How Citizens of Nigeria Can Enter Benin During Coronavirus.
iVisa.com Recommends
The top attraction in Benin involves a visit to Pendjari national park. One of the best places in Africa to see the native animals roaming free in their natural habitat. During a safari tour, it is possible to run into elephants, lions, hippos, buffalos, leopards, and baboons. The best time of the year to be at Pendjari is from November to February, at the end of the dry season. It is common to find groups of different species sharing the same space around the water holes. What tourists find more attractive is how close they can be to the giant animals. Some of them even put their heads into the vehicles looking for food. This place has loads more to offer than exotic animals. Hidden in the 2775 sq meters of the reservation are some of the most amazing landscapes of Benin. Taking a 2, or 3-day safari is mandatory to explore the park.