Tourism is a relevant job generator for the many people who live in Benin. Being aware of this, in December 2020, the local government partially reopened its borders to allow the entrance of international travelers. In 2021 new regulations were deployed, and now it is less complicated to visit the country. However, there are new rules to get entry permission. One of them is the new Health Declaration. This travel document reinforces the existing security measures defined by the local authorities in Benin.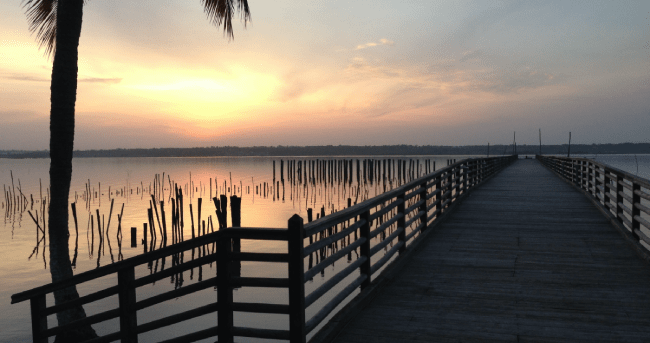 Completing the information to get the Health Declaration could be exhausting without the proper experience. To help you make it right, iVisa.com created the online form. This digital document presents a friendly environment to make the process a lot easier. And best of all, you can fill in your application under the guidance of our experts. Follow us along this blog to learn How Citizens of Togo Can Enter Benin During Coronavirus.
How can I get the Health Declaration with iVisa.com?
As mentioned above, the process is simple. Just do the following:
Start a new online application form.
Enter the information as requested (Basic info about yourself, your health condition, and your trip).
Include a digital copy of your valid passport in your application (high-resolution image)
Select a processing speed for your request.
Receive the QR code in your email inbox.
Print out your code and save the file on your mobile device.
Start filling out your application.
Can I apply in advance for this document?
Sure, you can. The online services of iVisa.com gives you the option of sending your request for the health declaration weeks or even months before starting your trip. When you apply in advance, our experts run a detailed review of your application, give you richer feedback, and find the best moment to process your request. Be aware that you should not apply for the health declaration beyond three months before departing to Benin. Applications beyond this period will not be processed.
Frequently Asked Questions
Is the Health Declaration Mandatory?
Yes, The Health Declaration is a must-have document for every person who wishes to visit Benin. Even locals coming back from abroad must complete this requirement.
Fill out the application form.
Do I need a Health Declaration for my kids too?
Yes. If you are traveling with your family, you should get a QR code for each of them. The health declaration is a personal document, and the border officers will ask for it upon arrival in Benin.
Get started on your application.
Do I need to take a COVID-19 test before traveling to Benin?
COVID testing requirements: There are no testing requirements.
What are the required documents?
Your valid passport (At least 6-months of validity left).
Your email account (To receive the QR code).
A payment method: debit/credit card or Paypal account.
The next questions give you more information about How Citizens of Togo Can Enter Benin During Coronavirus.
What requirements should I meet to enter Benin during Coronavirus?
Get the QR code for the Health Declaration Before traveling.
Before boarding the plane, present CFA 50.000 or 185USD in cash. This money is required to cover the cost of the two mandatory Covid-19 tests upon arrival in Benin.
Take the two mandatory COVID-19 tests. One test on arrival and a second test 14 days after the first negative test result.
Deliver your passport to the border officers. They will hold it for a max of 72 hours or until the test results are published.
In the case of testing positive, you will have to quarantine for 14 days at a designated government facility.
Present a Yellow Fever vaccination certificate.
Access the online application form.
What are restrictions due to Coronavirus?
Wearing facemasks in public spaces is mandatory.
Indoor and outdoor gatherings are allowed but limited to 50 people.
Public transportation must operate at 50% of its capacity.
Bars, restaurants, and entertainment spots are open. But can only admit small groups of people and must follow the social distancing rules.
Cultural attractions can not be visited unless previous authorization or accompanied by an authorized guide.
Find more details about How Citizens of Togo Can Enter Benin During Coronavirus below. Access the online application form.
What are the options to get the Health Declaration with iVisa.com?
Standard Processing service:

USD $134.49

-

24 hours

.
Rush Processing service:

USD $166.99

-

8 hours

.
Super Rush Processing service:

USD $203.99

-

4 hours

.
Is it safe to share my information with iVisa.com?
We provide our users with top security features to ensure their information is protected while applying and processing their travel documents. Feel free to explore our Customer comments section to find out why iVisa.com is the preferred choice for travelers from around the world.
Can I contact you if I need more info?
Of course. We will be glad to answer all of your questions. Our experienced Customer service agents are available 24/7 to chat with you and give you up-to-date information regarding How Citizens of Togo Can Enter Benin During Coronavirus. Contact us anytime.
iVisa.com Recommends
A visit to the Temple of Pythons is one of the most peculiar activities you can do in Benin. Located in Ouidah, this place venerates royal pythons as the locals consider them sacred animals. The good news is that royal pythons are not dangerous. It is very unusual to hear about them attacking humans. Also, as they are well fed in the temple, you can be sure they won't feel in the mood for a human snack during your visit. The temple is a small construction of 12 square meters that houses about 50 adult royal pythons. The entrance fee is 1.50 USD, which is cheap, but a picture with a snake around your neck may cost up to 30 USD. Besides giant snakes, inside the temple, the tourists will find lots of shrines and relics for offerings to Dagbe, the Snake God. It is advisable to visit these kinds of places accompanied by a local certified guide. Once there, stay on your guard for less-experienced entrepreneurial locals trying to get money for a below-parr tour .