Starting January 2018, Brazil is starting to issue electronic visas for the citizens of four countries. Canada is one of them, which means that as a Canadian, you can apply for a Brazil evisa. It means that you are no longer required to go to the embassy and apply for a consular visa. The process is entirely online, cheap, and efficient. iVisa.com will handle all the hard work for you. All you need to do is fill in the online form and wait for your visa to arrive via email in the timeframe of your choosing.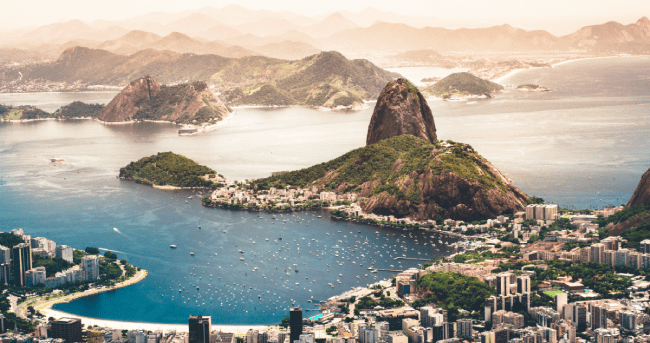 What are the required documents?
iVisa.com does not ask for much. After all, the purpose is to minimize your effort. However, you have a list of a few things you need to have, and they are as follows:
A valid passport
A digital copy of your passport – the most important thing is the information page.
A passport photo – it needs to be taken against a white background with your head and shoulders centered on the camera. There should not be reflections, shadows, and glares in the picture, and you should not appear smiling or frowning.
A valid e-mail address – your Brazil e-visa will arrive via e-mail, which is why you need to check the spelling of your address. Otherwise, you will not have access to the document.
Means of payment – You can use a credit or a debit card.
In some cases, the immigration officers may ask for other documents, which is why you should be prepared. Although this happens on a case-by-case basis, you should also be able to provide proof of return flights, proof of accommodation (hotel reservation or a letter from a host,) bank statements, a copy of your ID card, or even previous passport copies (if you have any.)
The Application Process
The application form provided by iVisa.com is relatively straightforward. It's broken into three steps, and it should take about 20 minutes to complete. Step number one asks you to fill in your personal information such as name, date of birth, address, passport info, and so on. You are also required to choose processing time, but your selection will determine how much you will be charged. iVisa.com provides three excellent options:
Standard processing time is the cheapest option you have at hand, and most people who apply use it.
Rush processing time – if you choose this option, your visa will be ready in less time. As you can expect, you need to pay more for this timeframe.
Super Rush processing time – if you want your Brazil eVisa as fast as possible, this is the option you need to choose. Your application will be processed in no time, however, you will have to pay more for this quickler service.
The second step consists of a simple revision of step one and payment. Last but not least, step number three will ask you to upload additional documents. Once you do that, you submit your application and wait for your visa to arrive. iVisa.com has a fantastic support service, so if you find the process challenging (not likely), you can give them a call 24/7.
iVisa.com Recommends
Brazil has a diversity of tourist attractions throughout the country, from the historic center of Porto Seguro to incredible places where you can connect with nature such as the Abrolhos National Marine Park. Likewise, there are destinations that you cannot miss due to their worldwide recognition, such as the Corcovado Christ or São Paulo.
A must-see destination is Rio de Janeiro. This city has, undoubtedly, the biggest tourist attractions in Brazil, making it the favorite destination for tourists worldwide. Here, you will find beautiful beaches and the famous "favelas" which are the neighborhoods where the "Cariocas" live around the city.
In this cosmopolitan city, you can visit one of the most popular places in Brazil, which is also the symbol of the town, and one of the world's wonders, Christ the Redeemer, located at the top of Corcovado Hill.
On the other hand, you will see and go to "Sugar Loaf" which has two funiculars that take visitors to the top to admire Rio. The best time to travel to Rio is on New Year's Eve and in February, during Rio's Rio Carnival and Rum. Don't hesitate to visit the beaches of Ipanema and Copacabana and enjoy a caipirinha with friends or locals.