A trip to Brazil becomes fun and extraordinary when you are remedially fit. You can search for vaccine-related rules on the iVisa.com site. An idea like, 'Do I need a vaccine to travel to Brazil' may enter your considerations. To keep yourself protected from infective circumstances, you ought to get yourself vaccinated.
Note: Since May 2022, the Brazil Traveler's Health Declaration is no longer necessary to enter the country.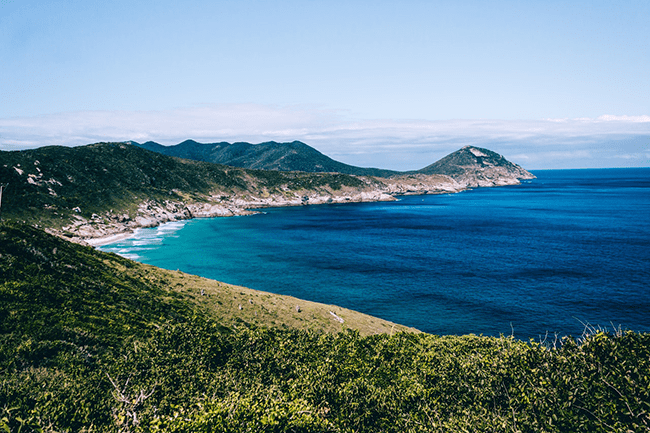 How to get a document with iVisa.com
Visit our application webpage to verify if you're qualified for the document.
Complete the application form carefully in case you're eligible.
Once you finish filling out the form, ensure that your information is correct so that you can avoid mistakes and pick a processing speed.
Join the documents required for the application form and send it once you're ready.
Obtain the health declaration by email inbox.
Frequently Asked Questions
Do I need a vaccine to travel to Brazil?
Regarding your question on, 'Do I need a vaccine to travel to Brazil', you should know that the accurate response is, Yes, you should be vaccinated for different infections before stepping into Brazil.
What documents are to be taken while applying for a visa to Brazil?
You will require the accompanying records for the Brazil visa application:
A current valid passport with a validity of 6 months.
Credit card/debit card.
Email address for affirmation.
Do I need a COVID vaccine or vaccination certificate to enter Brazil?
It is not mandatory to be fully vaccinated to travel to Brazil. Since information may change quickly, we advise you to follow up on the latest Brazil travel updates and/or contact your local embassy.
Do I need to take a PCR test before traveling to Brazil?
Unvaccinated travelers must get a mandatory PCR or antigen test taken within 24 hours from arrival. All unvaccinated travelers need to present proof of the negative PCR test before boarding.

Fully vaccinated travelers with proof of vaccination, and children under 12 are exempt from presenting a negative pre-departure test result.
Do I have to quarantine when I get to Brazil?
Quarantine requirements: There are no quarantine requirements.
What are the steps to apply for a Brazil Visa? Is it necessary for me to take vaccination shots?
Fill the digital application form.
Complete the payment using a credit card or PayPal.
Mention your email so that you can receive your visa confirmation on it.
What are the different processing plans for a Brazil visa?
You can locate the processing plans on iVisa.com site:
Standard Processing Time: With the assistance of this arrangement, you will get your visa in

24 hours

. Its expense is

USD $18.99

.
Rush Processing Time: By following through on the set cost of

USD $34.99

, you will have the option to get your visa in

8 hours

.
Super Rush Processing Time: This is the fastest handling plan, as soon after paying a fixed measure of

USD $58.99

, you will get your visa in only

4 hours

.
Will I be checked for vaccination on reaching Brazil? Is this visa application method safe?
If you are worried and thinking, 'Do I need a vaccine to travel to Brazil', you should know that vaccine shots are a must for a traveler. To answer your question, yes you will be checked for vaccination on reaching Brazil. Regarding safety, client trust is the most important aspect of this organization, and that is the reason this strategy to apply for a Brazil visa is the most secure.
What is the reason that getting a vaccine shot has become necessary before I travel to Brazil?
Whenever you plan a journey to another country, you might get thoughts like, 'Do I need a vaccine to travel to Brazil' The answer is, yes, you should. The reason being, you can be the carrier of diseases from your native country, and you can take up diseases from the country you are visiting. This will result in spreading an epidemic between the two nations. That is why it is necessary to do full research regarding the diseases, get vaccinated, and then visit a new place.
What are the two official bodies that propose the vaccinations for travelers?
You might think, 'Do I need a vaccine to travel to Brazil' and you ought to understand that the CDC and WHO are the regarded and official bodies that propose vaccinations for various risky ailments that an individual should get.
Which diseases are endemic to Brazil?
You may get thoughts like, 'Do I need a vaccine to travel to Brazil'. So you should consider essentially all the diseases for which you require vaccinations. These are, hepatitis A, hepatitis B, typhoid, yellow fever, rabies, meningitis, polio, measles, mumps, and rubella (MMR), Tdap (tetanus, diphtheria, and pertussis), chickenpox, shingles, pneumonia, and influenza.
Where might I have the opportunity to read about vaccines needed before visiting Brazil?
Your all questions on 'Do I need a vaccine to travel to Brazil' will be resolved when you will refer to the iVisa.com website.
What preventive measure should I take when planning a journey to Brazil?
Malaria and dengue are known to exist in Brazil. Ensure proper precautions to avoid these mosquito-borne diseases. Bring repellents netting and antimalarials, if needed. All the required information will be provided to you on the iVisa.com website.
iVisa.com recommends
Rich with seashores, rainforests, and lively metropolitan places, Brazil offers a wide assortment of attractions. To encounter the rich culture of Brazil, it is ideal to come during the hour of Carnaval. Artists flood the roads flaunting sambo rhythms and different parts of Brazil's melodic texture. An excursion to Brazil is an opportunity to encounter a sample of everything.
Rio de Janeiro, symbolized by its 38-meter statue of Christ the Redeemer atop Corcovado hill, is famous for its busy Copacabana and Ipanema beaches, along with its huge and raucous Carnival festival, which features floats, lush costumes, and samba music.
That is why we encourage you to apply for the Brazil Health Declaration Form. so that you can enjoy this country to the fullest!