Before planning your next trip, you must check whether your Canadian passport is up-to-date. If you need to renew your passport soon, you have arrived at the right place. iVisa.com can help you with an effortless procedure from the comfort of your home. There is no need to visit a Canadian government office for this matter. All you need is an internet connection and to wait at home for your new passport to arrive.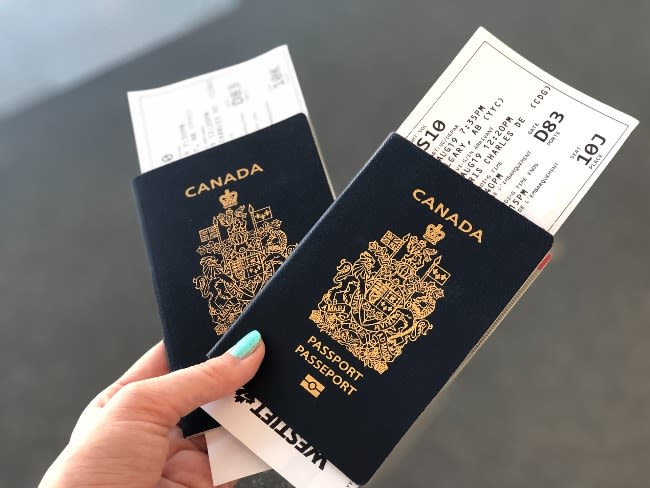 Our team has all the details about the Canada passport renewal fee. Keep exploring your options with us. iVisa.com is your best alternative.
Frequently Asked Questions
Who can apply for the Canada Passport Renewal?
Make sure you comply with these requirements:
You must be a Canadian citizen.
You aren't younger than 16 years old.
You should have your current passport in your possession.
Your passport must have expired on or after February 1, 2019.
We will give you more information on the Canada passport renewal fee below.
Why is iVisa.com the best option for the Passport Renewal service?
iVisa.com is the ideal platform for any travel requirement you could have. Our one-stop service provides all the requirements on a single site. We will help you with your photos and online forms. Also, you have an incredible team ready to answer your questions. Finally, our systems are safe, which means your details are safe with us at all times.
Learn more about the Canada passport renewal fee with us.
How does iVisa.com's Passport Renewal Service work?
All you need to do is to follow these three steps:
Step 1: Complete the online application and include your passport photo. Proceed to pay the Canadian government fee and our service fee.
Step 2: Expect a kit with the required documentation and some instructions for printing. Send the package with your old passport via mail.
Step 3: We can help you with the tracking details. The Canadian government takes around 25 business days to process your passport renewal.
We can help you with the Canada passport renewal fee.
How much does it cost to get my passport renewed?
First of all, you must consider the Canadian government fee of CAN$ 120 (USD 96.81) for a 5-year validity passport. In terms of the iVisa.com service, we only offer one processing time that we detail next:
Standard shipping time: 1-2 days - CAN$ 40
Remember that the Canadian government takes 25 days to process your passport renewal.
What documents do I need to apply?
Collect the following items:
Passport: The passport must have passed the expiration date or be about to expire.
Passport photo: We will confirm the photo guidelines before you send us your photo.
Email address: We will communicate electronically.
Method of payment: Pay with a credit or debit card.
Keep reading for more about the Canada passport renewal fee.
Can I trust iVisa.com?
Absolutely! We have helped countless travelers with all types of travel requirements, including passport renewal. We know how to manage the Canada passport renewal fee.
Explore our user reviews section and confirm we have what you need.
Where can I find more information?
Get in touch with our customer service team that is available 24 hours a day. We have all the answers for the Canada passport renewal fee.
iVisa.com Recommends
Once you have your new passport, you can start planning a trip to India, one of the top destinations for Canadians. Visit the famous Taj Mahal, a powerful building constructed as a testimony of love. The design incorporates Islamic features, such as arches, a dome, black calligraphy, among other characteristics. The material of the building is a white marble with floral patterns and precious stones, like jade, diamonds, and mother of pearl. We recommend taking the best picture of the Taj Mahal on the banks of the Yamuna River.
Continue with the Holy City of Varanasi, a pilgrimage site for Hindus. It dates back to the 8th century BC. It's associated with the Ganges River, one of the most relevant symbols in India. Explore the Old Quarter, where you can see the Kashi Vishwanath Temple. Don't miss the ghats, stairways that lead to the river for bathing. This activity is of great significance for Hindus. The largest ones are Dasashvamedh Ghat and Assi Ghat. Nearby you can find the Banaras Hindu University, where you can find a massive library with over 1 million books.