If you want to travel with minors and you have a Canadian passport, be sure that the minors have a valid passport. If you're wondering if it is possible to get a Canada passport renewal for a child, then no, it is not possible. You need to apply for a new child's passport when it expires.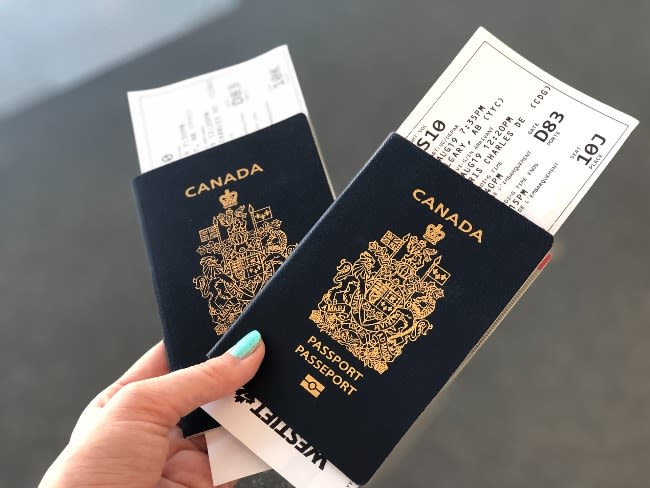 Also, the passport remains valid until it reaches its expiry date, even after the child turns 16.
Once the child turns 16 he or she can apply for an adult passport, which will be available for renewal. Learn more about the Canada passport renewal for a child in the lines below.
Frequently Asked Questions
Who can enjoy this service?
Minors who turn 16, can apply for an adult passport and renew it.
To renew the passport, they must follow these criteria:
They must be Canadian citizens
Their passport must be expired or about to expire.
They must have two references to include on the form.
They must have their passports in their possession.
If the passport has a valid visa, the applicant must let the Canadian government know that they want the passport back. They can explain that they want the original passport to be returned to them because it has a visa.
They must also have 2 passport photos to complete the process. These photos must be taken in person by a commercial photographer or studio.
Learn more about the Canada passport renewal for a child below.
Why should I use an online Canadian passport renewal service?
We recommend you to use iVisa.com to renew your Canadian passport because it is a great alternative that saves you time and effort. Besides, we do not ask you to send us your old Canadian passport, you send it straight to the Canadian government via Canada post.
What we do is to help you understand this process accurately thanks to our online kit that provides a shipping label and specific guidance on how to finish a Canada passport renewal.
Print the shipping label we send you (at home or PO) and get the envelope to mail your current passport to the Canadian government. Our fees include the shipping label, but iVisa.com will not pay for the envelope.
Get more information about the Canada passport renewal for a child below.
How does the Canada passport renewal by mail work?
You only have to follow these steps:
Step 1. Fill in the online application form: Our agents will review the entire information and process your application.
Step 2. Receive your renewal kit: By email, including the prepaid shipping label and further instructions on how to mail your expired passport.
Step 3. Post your current passport to the government: Via Canada Post.
Step 4. Obtain your new passport: To your doorstep. You'll receive it from 6 to 11 weeks after sending your expired passport.
How much does the Canada passport renewal cost?
You have to pay a Government fee of CAN$ 120 / $96.81. This fee covers the standard 5-year adult passport. For iVisa.com's support, you'll have to pay another fee.
Get more information about the Canada passport renewal for a child below.
Is iVisa.com safe?
Yes, we offer you a safe platform to get your passport renewed. We also offer you a solid system that does not expose your private details. If you have more doubts about this info, go to our reviews section.
Where can I find more information about the Canada passport renewal for a child?
Go to our website to get more details about the Canada passport renewal for a child or contact our customer care agents if you prefer faster attention.
iVisa.com Recommends
The U.S. is the most visited country for Canadians. This huge nation has 50 states covering a big part of North America, with Alaska in the northwest and Hawaii in the Pacific Ocean, which extends the nation's presence into that region. The U.S. is home to some amazing cities like New York, which is popularly known as the global financial and cultural center. Other amazing cities include the capital Washington, DC and theMidwestern metropolis Chicago, which is well-known for its influential architecture.
On the west coast, you cannot forget Los Angeles' Hollywood, a place that's famed for filmmaking and pop culture.
The US has a broad range of landscapes, from beaches to deserts, that are great temperate climates to beat the winter chill (at least for those who are not a fan of cold). For example, in Palm Springs (California) you can appreciate sweeping desert views from the top of the aerial tramway. Another example is Caladesi Island State Park in Florida, where tranquility and romantic seascapes await you.