Citizens of Belgium must present a Cape Verde Pre-Arrival Registration in the immigration border of Cape Verde to enter the country for any travel purposes.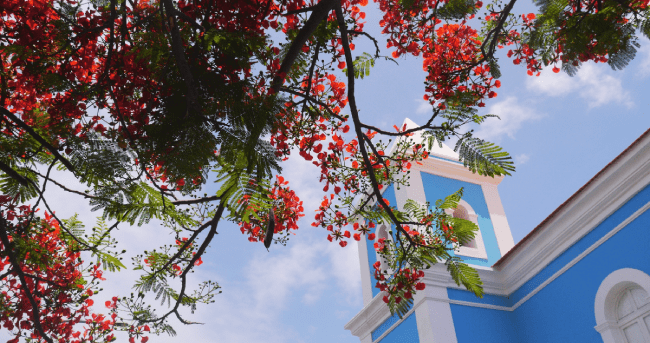 At iVisa.com we provide the service of applying for this document from your home.
Are you interested in applying for a Cape Verde visa for citizens of Belgium? Learn more about it on our FAQs.
Frequently Asked Questions
Do I need a vaccine to travel to Cape Verde as a citizen of Belgium?
Citizens of Belgium are advised to be vaccinated against Hepatitis A, Hepatitis B, Typhoid, Cholera, Yellow Fever, and Rabies before traveling to Cape Verde. Also highly recommended is the Covid-19 vaccine. The approved vaccines at the moment are AstraZeneca, Johnson & Johnson, Moderna, Pfizer, Sinopharm, and Sinovac.
Do I need a PCR Test to travel to Cape Verde as a citizen of Belgium?
If you are not fully vaccinated against Covid-19, you must present a negative PCR Covid-19 test result taken within 72 hours, or a negative Antigen test result taken within 48 hours before departure.
Do I need to quarantine upon arrival in Cape Verde as a citizen of Belgium?
No, at all! There is no restriction for travelers regarding quarantine. Nevertheless, we do recommend following the health protocols of the country.
What is a Cape Verde visa for citizens of Belgium and how can I apply for it?
The Cape Verde Pre-Arrival Registration is an electronic document that allows citizens of the EU, the UK, and others from the European region to enter Cape Verde. This is considered a short-term visa because it is only a single entry visa for 30 days after being issued.
You only need to follow these easy steps to apply for the Cape Verde visa for citizens of Belgium:
Step 1: Complete online forms at iVisa.com, and then choose the processing time.
Step 2: Review that all your information is valid before selecting your method of payment.
Step 3: Lastly, upload the required documents.
What is the cost to obtain the Cape Verde visa for citizens of Belgium?
There are three alternatives for you to choose from. These prices include the government fee and the iVisa.com services.
Standard Processing: This option offers you the basic services for a moderate waiting time and price.
Rush Processing: This option is much quicker and will be yours for a slightly higher price.
Super Rush Processing: This option is hugely beneficial for people who need to make immediate journeys and require a super fast-tracked process.
What documents do I need to upload to apply for my Cape Verde visa for citizens of Belgium?
A Passport. It must have at least six months of validation.
An e-mail address, so you can receive your document.
A payment method that can be a credit or debit card.
Your travel schedule information, including accommodation and air ticket.
Can iVisa.com be trusted?
Of course! iVisa.com takes the confidentiality of the information provided by its customers very seriously. That is why we can assure that all information will be kept private and no one will be able to access it. Check out our reviews to be sure of our excellent service.
I have some concerns about the Cape Verde visa for citizens of Belgium, who can I talk to?
If you have any concerns about our services or the company, contact our customer service experts, they are available 24/7.
iVisa.com Recommends
Although Cape Verde is a small country, located on an island far from the African continent, it is very rich in history, culture, and traditions. destination has many activities to choose from when organizing the travel agenda, but one place we recommend visiting is the Tarragal Concentration Camp. This destination is located approximately 1 kilometer from the center of Tarrafal. This place is known by the locals and the thousands of tourists who visit the attraction as a holding center that the Portuguese used to hold and interrogate political prisoners during the 1940s. This camp was used by the Portuguese for approximately 40 years until it was closed by the government and then converted into a museum. This camp-turned-museum remains a latent reminder of all the abuse that existed during the colonial era. On the tour you can walk through the old interrogation rooms, the cells, the library, the old infirmary, the barracks, and other buildings used by the soldiers for sleeping and recreation. Book this place with a guide who can tell you the not-so-well-known stories of some of the slaves tortured and interrogated in this camp.