Chile is a beautiful country with numerous attractions to visit. On Nov 23rd, 2020, the country announced the reopening of its borders for visitors coming from another country. But it has mandated several precautions that must be followed while entering the country. As per the recent Chile COVID travel restriction, it is no longer mandatory for every traveler to quarantine upon arrival to the country. But, keep in mind that it is necessary for every visitor to Apply for an Affidavit before departing for the country.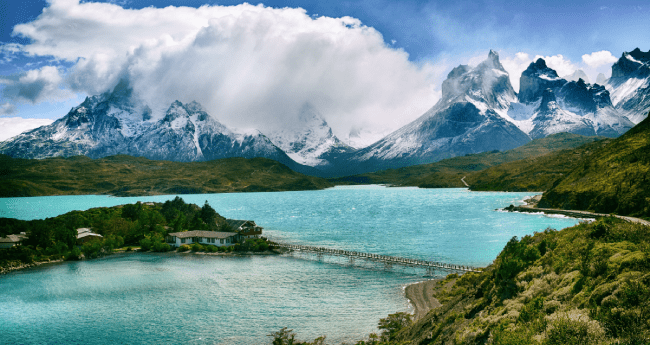 According to the Chile COVID travel restrictions, you have to get your Health Declaration Form within 48 hours of your arrival in the country. You can complete this form by yourself, but it can be time-consuming and tiring and we want you to enjoy your trip to the fullest.
How can I apply for an Affidavit with iVisa.com?
Using iVisa.com is the best way to get your travel-related documents as we offer the simplest way of getting them. We just need twenty minutes to complete a three-step procedure:
First fill out a specially-designed application form with the essential details on our website
Secondly pay the processing cost and recheck all the details you have given in the form to avoid any mistakes
Finally receive your document online.
Take a print of it or use its electronic version.
iVisa.com offers the most comfortable means of getting your travel-related document. Using our services allows you to apply for this form in only a few minutes.
Why is applying in advance needed?
When you apply in advance, it can benefit you in many ways. You can modify your application as required and get your document on time. Get Started. To explore more about Chile's COVID travel restrictions, you can read the following questions and answers:
Frequently Asked Questions
Do I need a COVID vaccine or vaccination certificate to enter Chile?
No, you don't need a COVID vaccination certificate to enter Chile.
Approved vaccines are Moderna, Pfizer, Janssen, AstraZeneca, Sinopharm, Sinovac, CanSino, and Sputnik-V.
Since information may change quickly, we advise you to follow up on the latest Chilean travel updates and/or contact your local embassy.
What do you mean by an Affidavit?
Considering the Coronavirus pandemic, the government of Chile has announced several Chile COVID travel restrictions that every visitor must have to follow. According to these restrictions, you should fill out an Affidavit Form before departing for the country. This form assists the local authorities to keep a track of your symptoms and requirements after reaching the country.
Apply Now to get your form easily and quickly.
What are other requirements to enter Chile during COVID-19?
COVID test requirements: There are no testing requirements.
Quarantine requirements: There are no quarantine requirements.
Find Out more about these requirements here.
What are the options for the processing time and cost for the application for an Affidavit?
When you make use of the unrivaled services of iVisa.com, you can choose from the three options for the processing time and cost that we offer. To fulfill every customer's requirements, we offer customized options that are:
Standard Processing Time: Pay an affordable cost

USD 30.99

and get your Form in

10 days

Rush Processing Time: Pay a bit expensive cost

USD 67.99

and obtain your document a bit earlier

8 days

Super Rush Processing Time: Pay the most expensive cost

USD 98.99

and receive your document in the shortest possible time

7 days

.
Do I need to have certain items to apply for an Affidavit?
Yes, you will need a few items to apply for an Affidavit with iVisa.com:
A scanned copy of your valid passport that has six months of validity
A valid email address to get your document online
A form of payment like a credit/debit card to pay the processing fee
Don't wait!! Apply Now for an Affidavit with us to obtain it hassle-free and stress-free.
Is iVisa.com a safe option to obtain your Affidavit?
Yes, iVisa.com is a completely safe option to use to obtain your Affidavit Form as we use advanced security systems to store your data safely and allow only authorized professionals to access it.
How can I clear my doubts?
Hope you have got all your answers regarding an Affidavit. Still, have doubts? You can clear them by visiting our website or contacting our customer care executives.
IVisa.com Recommends
With iVisa.com, you are guaranteed the best vacation ever as we assist you not only in getting your travel-related document but also in finding the best places to visit. We have selected a few places that are worth a visit. One of those places is the Marble Caves in Chile. You cannot afford to miss this hidden gem in the picturesque Lago Carrera General. You will be mesmerized to see the beautiful sight of the reflection of sunlight on the roof of caves reflecting aqua and turquoise water. Apply Now!