Visiting Chile from France during Coronavirus, you must be wondering how citizens of France can enter Chile during Coronavirus. As per the latest rules, you must have to submit a Health Declaration Form 48 hours prior to your travel date. This travel document is required to provide your basic details and current health status.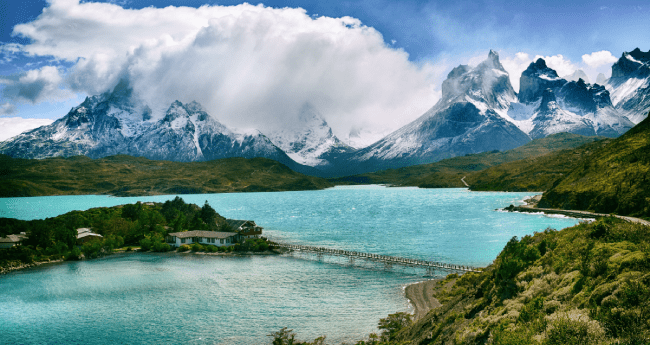 To ease your stress, iVisa.com offers unbeatable services that you can use to obtain your travel-related documents. We have a team of professionals who have developed a special form that can save your time and energy.
What is the procedure to get my document with iVisa.com?
To get your document with iVisa.com is very simple, you just need to follow the step-by-step procedure:
Visit our website
Fill out the application form with your basic information
Choose the processing time
Please make sure to double-check for accuracy as resubmission will be required for errors. When approved your e-document will be emailed. You can print the document or present the e-document at the airport. Choose us to apply. By using iVisa.com, you don't have to step out of your house to obtain your document.
What is the significance of applying in advance?
Applying in advance is always beneficial as it helps you to get your document when you need it. You just have to give the date and month when you are planning to visit the country. We will get your document ready. In the meantime, you can plan for your vacation, shop, and pack your bags as we will be working on your document. Navigate here to learn more about how citizens of France can enter Chile during Coronavirus.
Frequently Asked Questions
Do I need to take a COVID-19 test before traveling to Chile?
COVID test prior to arrival: PCR test within 48 hours for unvaccinated travelers only.

COVID test exemptions: Travelers under 18 and fully vaccinated travelers.
Do I need a COVID-19 vaccine or vaccination certificate to enter Chile?
No! According to the Chilean Government, you won't have to present any vaccination status prior to entering the country. Now if you are a Covid vaccine certificate holder, you won't need to present a negative PCR test.
Local authorities approve these COVID-19 vaccines: Moderna, Pfizer, Janssen, AstraZeneca, Sinopharm, Sinovac, CanSino, and Sputnik-V.
Since COVID-19 information can change quickly, we advise you to follow our networks' latest updates on travel to Chile or contact the Chilean embassy.
Are there any quarantine requirements when I get to Chile?
According to local authorities, the country has no COVID-19 quarantine requirements for foreign or national travelers.
What is an Affidavit?
An Affidavit is a mandatory document that is required from every traveler to get every detail about them. This form must be filled out by you a minimum of 48 hours prior to your trip. Now, you know how citizens of France can enter Chile during Coronavirus, and you can Apply Now with Us.
What are the options for the processing time and cost for the application for an Affidavit?
You can choose from the three options for the processing:
Standard Processing Time: Obtain your form in a standard time

10 days

at a budget-friendly price

USD $17.99

Rush Processing Time: Get your document a little faster

8 days

at a little higher price

USD $30.99

Super Rush Processing Time: Receive your form in the shortest possible time

7 days

for the highest price

USD $54.99
Do I need to have several items to initiate the procedure?
Yes, it is important to have a few items to initiate the procedure:
A scan of your valid passport.
An email address.
Bank cards.
How can I believe in iVisa.com?
You can believe in iVisa.com as we have been delivering quality services for many years and you can check the reviews dropped by our customers.
How can I get additional questions answered?
To clear your doubt, you can reach us via email or contact our customer care executives.
iVisa.com recommends
You should visit Santiago while visiting Chile as this is the cultural capital of the country. If you love shopping and trying different local cuisines, this is the best place to go while in the country. Also, this city greets you with different museums and galleries. Some of the main attractions of this city that you cannot afford to miss are the Centro Cultural Palacio La Moneda, the Chilean National Museum of Fine Arts, the Museum of Pre-Columbian Art, and the Museum of Memory and Human Rights.
If you wish to see some stunning views, you can take a tramway to San Cristobal Hill. During this tramway trip, you can see a 22-meter-tall statue of the Blessed Virgin Mary. Santiago Metropolitan Park is also a must-see attraction if you have an interest in spending some quality time in a huge urban green space. This park offers a botanical garden and the Chilean National Zoo for its visitors.
Don't wait!! Apply Now.