Are you interested in traveling to China soon? Unfortunately, as of today, the Chinese border is still closed for tourism. However, the government has started issuing visas for citizens of Jordan as a strategic process to renew tourism soon. This is great news because the China Paper Visa is valid from the day you enter the country.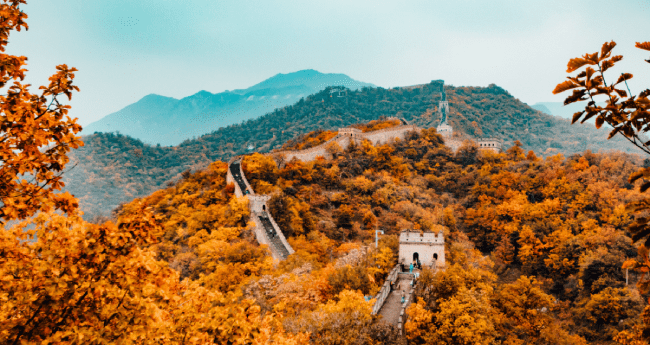 You can apply at any Chinese Application Center, but at iVisa.com, we can help you get your China Visa Application Form, which you will need to apply for the China Paper Visa. China Visa for Citizens of Jordan - You can continue reading about the China Paper Visa on our FAQs.
Frequently Asked Questions
What are the COVID restrictions to enter China?
To enter the country, you must present a negative PCR and IgM antibody test result. Both need to be taken 48 hours before departure and presented at the airport counter and the border security.
Also, all visitors regarding their vaccination status must quarantine for 14 days at any government facilities or hotels. China Visa for Citizens of Jordan - This information may change with time, so we recommend you to check our FAQ section constantly to keep updated.
What is the China Paper Visa, and how can I apply for it?
The China Paper Visa is a visa authorization document that allows citizens of Jordan to enter the country for a maximum of 60 days for any tourism purposes. You can apply for a single entry or a multiple entry type of visa.
This is not an electronic visa. Therefore you will need to apply for it at any designated China Visa Application Center presenting your China Visa Application Form that iVisa.com will provide you.
China Visa for Citizens of Jordan - There are 3 simple steps you must follow:
Step 1: Complete the iVisa.com form and then pay for the China Visa Application Form and your Preparation Guide to be delivered.
Step 2: When you get your Application Form, you must complete them. Luckily iVisa.com will help you in every step of the process.
Step 3: Finally, you will need to present your Application Form and all the documents required at the China Visa Application Center.
China Visa for Citizens of Jordan - iVisa.com will assist in the application process.
What documents do I need to apply for my China Paper Visa?
You need to present at the Application Center the following documents:
Printed application form and a recently taken passport photo.
Valid passport with at least 2 blank pages and 1-year validity.
Your flight itinerary information.
Hotel reservation or an invitation letter that matches the flight information.
Proof of legal residence can be a driver's license, ID, or a utility bill. China Visa for Citizens of Jordan - We recommend carrying these documents in an envelope.
What is the cost to obtain the China Paper Visa?
iVisa.com offers 3 alternatives for the service fee:
Standard Processing: This alternative takes the longest but is the least expensive.
Rush Processing: You will get your documents quicker by paying a higher rate than the Standard.
Super Rush Processing: This alternative is for those who can't wait and need their documents as soon as possible.
China Visa for Citizens of Jordan - You will need to pay a government fee at the Application Center.
Can iVisa.com be reliable?
Of course! iVisa.com can guarantee that you can travel to the destination of your choice with the proper documents. We have a specialized travel document advice and processing process for each client.
China Visa for Citizens of Jordan - You can check our review section to read our feedback.
I have some questions about iVisa.com. Who can I talk to?
Contact our customer service team to alleviate any concern you might have about our application process. They will be available 24/7.
iVisa.com Recommends
When you are planning your trip to China, a destination that you can not fail to consider is the beautiful city of Shanghai. A destination recognized worldwide for its history, culture, and above all, technology.
Shanghai is famous for being the most modern metropolis in the country. As a result, it offers a diversity of old and new tourist attractions for every type of tourist. The city's highlights include numerous world-class museums and art galleries, from the excellent Shanghai Museum to the Art Of China Museum, to tranquil green spaces, ancient temples, and pagodas to explore.
We recommend strolling along Shanghai's wide, curtain-side promenade. This pedestrian walkway stretches along the west bank of the Huangpujiang River. It is famous for its very distinctive European architecture and is different from other cities in China.
Other activities you can do in the city include exploring its modern attractions, such as the 468-meter-high Oriental Pearl TV and radio tower. Don't hesitate to climb to the top to observe the excellent view over the river and the city. Also not to be missed is a visit to the Shanghai Museum of Science and Technology, one of the most visited science museums in the country.