China has not re-opened its borders yet, but since it will soon, we recommend you read this article to learn all about the China visa restrictions, including how to apply for a China paper visa. This document will be mandatory for most travelers very soon. Luckily for you, iVisa.com will offer you an online service that speeds up the visa application process a lot.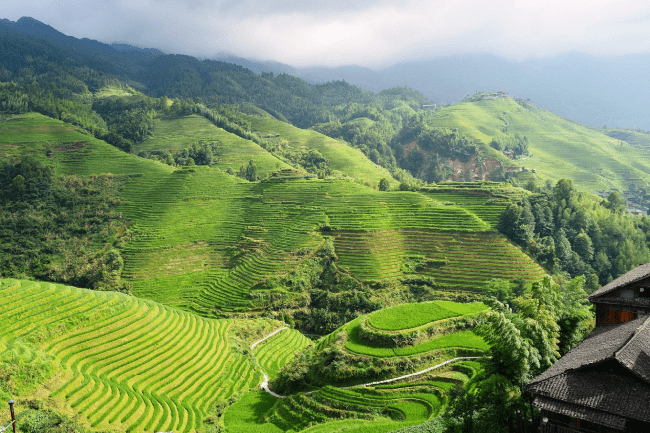 Please read the following questions to learn more about the China visa restrictions and the upcoming China paper visa.
Frequently Asked Questions
What are the current Covid-19 restrictions to enter China?
This information changes frequently depending on your nationality. Read the most up-to-date details about this topic on our China visa page so that you can enter China safely.
To learn more about the China visa restrictions, continue reading below.
What are the China visa restrictions?
By now, the Chinese government is not allowing foreign tourists that easily due to the recent COVID-19 Pandemic. However, travelers will be allowed to enter the country soon by applying for a China paper visa. Stay alert to iVisa.com to learn more about it.
What is a China paper visa, and how do I apply for it?
The China paper visa is a travel visa that permits you to visit China for business or tourism purposes. It requires a visit to the embassy, but luckily, we can help you with the process thanks to our upcoming online service.
With our service, you only have to do the following:
Step 1: Fill out the online form and choose a processing speed.
Step 2: Check the information, pay the fees and add the corresponding documents.
Step 3: Submit the form and wait for the approval letter (by email). After you receive it, you'll be able to schedule a visa appointment at the nearest Chinese embassy.
On the interview day, you must take the approval letter to get the actual visa.
See other info about the China visa restrictions below.
What requirements do I need to apply for a Chinese visa?
The list of documents and items depends on your nationality. Still, these are often the requested items and documents to complete a paper visa application form:
Your current passport with a scanned copy of the information page.
A 2x2 professional passport photograph.
An Invitation letter.
The airline confirmation (plane tickets).
Valid proof of accommodation.
Debit or credit card.
Cost/processing times?
The price you have to pay on our website includes the government's fee + our processing fees. Depending on the processing time you select, the total cost will differ. These are our options:
Standard Processing Time: For affordable price and standard processing.
Rush Processing Time: If you want faster processing regardless of the price.
Super Rush Processing Time: If you prefer the fastest processing.
Is it safe to use iVisa.com?
Yes, it is! You can trust our online platform because we never put your data in danger, but you can always check our comments section if you have doubts about it.
Where can I read more about the China visa restrictions?
If you want to learn more about the China visa restrictions, please enter our website or talk to our agents via chat online. They'll be ready to help you at any time!
iVisa.com Recommends
China is a country that has earned a lot of fascination, especially with its utterly different culture dating back more than 5000 years. That's why each visit is a quite special experience. Exceptional palaces like the Forbidden City and Summer Palace in Beijing revive the days of China's rule by celestial emperors, concubines, and eunuchs.
Thanks to its size, China offers travelers an endless range of exploration. So whether you decide to travel aboard a classy cruise ship through the picturesque Yangtze gorges or simply seek out the calmness of an ancient temple, this country is full of incredible experiences.
The magnificent Great Wall of China is a perfect spot to start your adventure. It stretches more than 6,000 kilometers from the fortresses of Shanhaiguan. The most visited section of the wall is Badaling Pass northwest of Beijing. You can reach this part by public transportation or with an organized tour.
Other places you can visit in China are the Forbidden City & the Imperial Palace, the Terracotta Army, the Li River, the Yangtze River, and the Three Gorges.