China has not re-opened for tourism yet, but it will do so soon, which is why we encourage you to read this information so that you can be ready to enter this country according to the China visa vaccine conditions.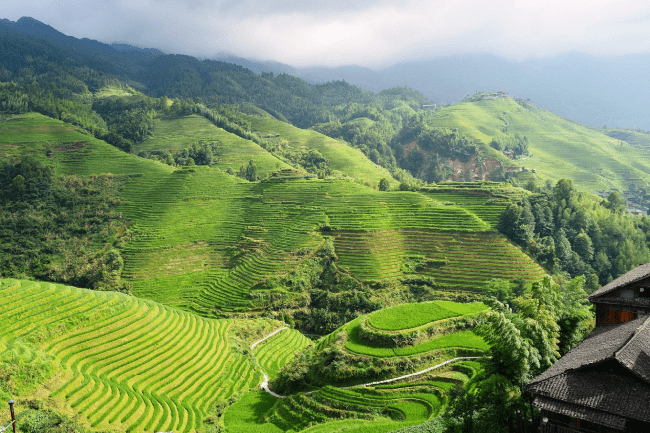 Keep in mind that you'll probably need to apply for a China paper visa, which is available only at the embassy, but luckily for you, iVisa.com can help you simplify this process a lot.
We'll soon launch an online service that will speed up the China visa process. Therefore, read the questions below to know exactly what to do once the service is available. This way, you'll also learn more about the China visa vaccine.
Frequently Asked Questions
What are the current Covid-19 conditions to enter China?
These conditions change frequently depending on your nationality. Read the most updated information about this topic on our China visa page so that you can enter the country safely.
To learn more about the China visa vaccine, read below.
What is a China visa vaccine? Do I need one?
The China visa vaccine is only another name given to the Health Declaration, which informs the authorities about your current health status, including Covid-19 vaccines. However, this information tends to change often, which is why we recommend you to learn more about it on iVisa.com.
What is a China paper visa, and how do I apply for it?
The China paper visa is a travel document that authorizes you to visit China for tourism or business purposes. It works by attending an interview at the embassy, but you can speed up part of the process using our services.
This is what you must do:
Step 1: Complete the online questionnaire and select a processing time.
Step 2: Review the information, pay for fees and attach the corresponding documents.
Step 3: Submit the form and wait for the approval letter. Once you receive it, you'll be able to schedule a visa appointment at the embassy.
On the interview date, you must take the approval letter to receive the visa.
Read more about the China visa vaccine below.
Do I need to take a PCR COVID-19 Test before traveling to China?
COVID test prior to arrival: Two PCR tests taken within 48 hours before you travel. At least one of the tests must be taken within 12 hours of departure.

COVID after the arrival: Test on arrival, during, and after quarantine is required for all travelers.
Is there a quarantine requirement on arrival to China?
COVID quarantine requirements: 7-day quarantine at a government-selected facility or hotel.
What requirements do I need for the Chinese visa?
The list of requirements depends on your nationality. However, these are mostly the requested items and documents to complete a paper visa application form:
Your current passport with a scanned copy of the information page.
A 2x2 professional passport photo.
An Invitation letter.
The airline confirmation (plane tickets).
Proof of accommodation.
Debit or credit card.
What are the cost/processing times?
The price includes the government's fee + our processing fees. Depending on the processing speed you choose, the total price changes. These are our options:
Standard Processing Time: The most affordable processing option.
Rush Processing Time: If you prefer faster processing regardless of the price.
Super Rush Processing Time: If you're in a rush.
Is it safe to use iVisa.com?
Yes, for sure! You can trust our services because we never put your private data in danger, but feel free to see our comments section if you have doubts about it.
Where can I read more about the China visa vaccine?
To learn more about the China visa vaccine and the paper visa, please go to our website or, better yet, talk to our agents via chat online. They'll be ready to help you at any time!
iVisa.com Recommends
China is one of the most powerful countries in the world, and it is not for less with everything it has to offer. In addition to infrastructure and technology, China is also a huge country full of ancient history and an exotic culture that easily catches anyone.
From its food to its customs, China can make you fall in love instantly thanks to its diversity. It is visible and possible with its architecture, especially with places like the Temple of Heaven, the largest temple of its kind in the entire People's Republic of China. This temple was built in 1420, and both the Ming and Qing dynasty used it to worship the crops and thank heaven for the fruits obtained. Since 1998 it has been considered a World Heritage Site by Unesco.
Another architectural place that you cannot miss is the Bund or Waitan, a historic district located in the center of Shanghai. This area revolves around a section of the Zhongshan Road located within the former international concession, which runs along the west bank of the Huangpu River in the eastern part of Huangpu District.
Be ready to enjoy China to the fullest!