For many experts, 'vaccine passports' are playing an important role in international travel while the coronavirus pandemic is still around. That's why China is trying hard to allow foreign entry, as they're very careful with health protocols.
To help travelers with this matter, China allows the use of 'Vaccination Passport China' or simply a 'Health Declaration'. This way, any traveler can confirm if he or she has been vaccinated against coronavirus, or if the test results are negative.
To learn more about the 'Vaccination Passport China', we wrote this article with the most common questions. For your convenience, you'll also be able to see how to apply for it by using our services.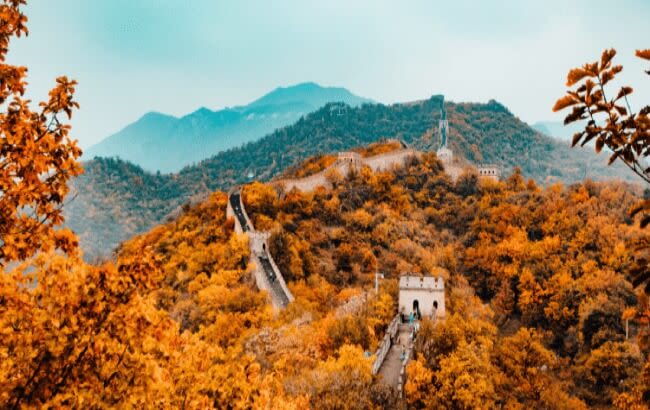 Frequently Asked Questions
What is a 'vaccine passport' and what other items or documents are necessary to travel to Canada?
The 'Vaccine Passport' is a certificate that demonstrates if a person has been vaccinated against coronavirus. This document uses technology that can also work to show a person's coronavirus test results. It usually works via a smartphone app or a QR code that has been printed.
The 'Vaccination Passport China' is that type of certificate, and we can help you get it through our website.
To help you know what you need to visit China, we've created this checklist for you:
A Health Declaration. It is the same as a 'vaccine certificate', so you can use it to confirm you've been vaccinated (if required).
Your passport with a valid expiration date.
Your current email address to get the health declaration and other details related to the process.
A debit/credit card to pay for the fees.
Do I need to take a PCR COVID-19 Test before traveling to China?
COVID test prior to arrival: Two PCR tests taken 48 hours before you travel, at least one of the tests must be taken within 24 hours of departure.
COVID after the arrival: Test on arrival, during, and after quarantine is required for all travelers.
Will I have to quarantine once I arrive in China?
COVID quarantine requirements: 7-day quarantine at a government-selected facility or hotel.
How much does this health form cost and when can I get it?
Keep in mind that the Vaccination Passport China is exactly the same as the *China Health Declaration. That's why both documents have the same price, but in case there's any change about that, we'll let you know.
These prices are based on our fees as we work hard to give you the document as fast as possible. Here are our options:
Standard Processing Time:

24 hours

-

USD $26.49

Rush Processing Time:

4 hours

-

USD $46.49

Super Rush Processing Time:

30 minutes

-

USD $74.99
How to obtain a Chinese vaccine certificate online?
To apply for this document, you only have to follow a few steps. Please remember that the Chinese Health Declaration is the same as a vaccine passport, and that it can be used for many things, not only coronavirus. It can be useful for Yellow Fever and other similar diseases as well.
These are the steps to follow:
Firstly, fill in the questionnaire with your personal information and choose a processing option according to your travel plans.
Secondly is to review all the details you gave before to ensure that there are no mistakes. Then, be ready to pay for the fees
Thirdly is to add the items needed to the form so that you can finish the process successfully.
As soon as you're ready with this, wait for your document! It'll be delivered by email inbox.
Is iVisa.com a safe website?
Yes, absolutely! We've been working really hard to speed up the travel process for many adventurers around the world! Plus, we have a modern system that doesn't put our database in cyber danger.
Where can I find more information about Vaccination Passport China?
You can find more information about the China Health Declaration through our FAQ page. You can also reach out to our customer service online if you'd rather have personal help.
iVisa.com Recommends
China is one of the biggest countries in the world, and it's also one of the commercial giants. Its capital city, Beijing, is more than 3 millennia old, and it's famous due to its modern buildings and antique temples. This city was selected for the Winter Olympics in 2022, and how things are going, it'll probably be ready for that event.
Beijing is home to the Forbidden City, a palace that's more than five hundred years old. It also has important sights like Tiananmen Square, a huge construction based on the Red Square in Moscow.
Another site that's unforgettable about China is the Chinese Wall. This is an obligatory spot if you visit this country, even if only 30% of the Wall is still preserved.
As you can see, China has many things to offer, but we only mentioned a few of them. We invite you to plan your trip carefully so that you have enough time to visit the places you want more. Remember that for travel documents, we can help you. Get your China Health Declaration with us!