The Check MIG Colombia application form is a mandatory document for all travelers entering or leaving Colombia and must be completed before arriving in Colombia to be allowed to enter the country. Knowing this makes it unnerving when the Check MIG Colombia is not working due to a few common errors that can be encountered.
Below you will find a list of the common errors and why applying yourself may lead to an endless Google search about why Check MIG Colombia is not working. You can also check out this useful video guide on What is Colombia Check Mig and How To Fill One Out (Step by Step).
iVisa.com is here to offer you a solution to avoid all possible errors and leave you more time and peace of mind to enjoy your trip!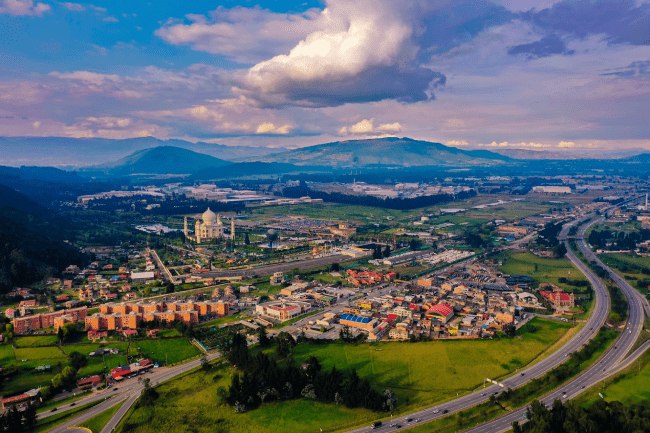 Check MIG form Common Errors and FAQs
Check MIG form won't accept my flight number
Looking for solutions to your Check MIG Colombia is not working' frustrations, you may have encountered this error: Check MIG form won't accept your flight number. Airlines may fail to provide flight data on time about changes in flight numbers and departure times, or the data feed is sometimes broken either between the airlines and IATA or between Migracion Colombia and IATA. (The International Air Transport Association).
In this case:
Make sure you enter the correct flight number. For example, for a trip to Colombia, you need to enter the number for the flight landing in Colombia, not the return or connection flights.
Try entering only the digits of the flight number, e.g. Flight 'FL360' will be entered as '360'.
If the form still refuses to accept your flight number due to a delay with the airline it's best to process your form with us to guarantee it is accepted on time.
Confusion when entering your port of arrival/departure information
It is a common mistake to enter the wrong information in these fields, and it's an easy mistake to make. When the form requires you to input 'Port of Departure,' you must input the last airport you arrived from when coming into Colombia, not the first one you left from - this is especially important when taking a connecting flight. In the same way, when the form requires you to input 'Port of arrival', you must fill in the port where you will first land in Colombia. So, for a trip that ends in Medellin but has a connection in Bogota, your port of arrival will be El Dorado Airport-Bogotá.
You made a mistake on your form or are still waiting for it to be processed
If you already submitted your Check MIG form and made a small mistake, but it's already being processed, unfortunately, you cannot submit another form or go back and edit it, until your main one is approved or declined. In this case, it may take a very long while until you get a reply back adding stress to your trip.
In this case, we can apply directly to the contingency Check-Mig website and resolve any issues. So, if you still haven't found a solution to all of your Check MIG Colombia is not working common queries, we recommend using iVisa.com services to guarantee a successful outcome while avoiding problems or making mistakes. You can contact our customer support team anytime to answer any more doubts or queries you may have about your Check MIG Colombia not working, they are available 24/7.
Traveling with minors
When traveling with minors, you need to add them to the adult Check MIG form and there are many cases where customers apply but forget to add the minor(s) and realize this later on. You must add them at the time of filling out your adult form to avoid errors such as 'check MIG Colombia is not working'.
What is the process of applying for the Check MIG form with iVisa.com?
To fill out the form with us and have an expert check it, just click the apply now button when you're ready. You'll only need to provide the information below and then follow an easy step-by-step process:
Your personal ID number
A valid email address
Details of travel, flight dates, and flight numbers
Information about health status and other personal details
A credit or debit card to pay
iVisa.com Recommends
iVisa.com can recommend a few unmissable places to visit while you're exploring the vibrant, exotic and magical Colombia.
First on the list is Ciudad Perdida, the 'Lost City', a sacred indigenous site found deep in the heart of the Sierra Nevada of Santa Marta, near the north Caribbean coast of Colombia. It's a 4-day trek there and back to visit the site, through winding jungle paths and beautiful crystal clear rivers. An unforgettable experience where you will meet local indigenous tribes and learn about their ancient ways of living.
We also recommend whale watching along the Pacific Coast, from July to October you will be able to see Humpback whales migrating from cold Antarctica to the waters of its Pacific coast. It's one of the greatest experiences nature travelers could possibly dream of, plus the kind people, the tasty food and the breathtaking landscapes of this biodiverse country make your trip to Colombia an unparalleled adventure.