Travelers who wish to enter Colombia will have to apply for certain travel documents first. Depending on the traveler's nationality, it might be necessary to get a Colombia Check Mig Form.
With iVisa.com it is easy to plan your trip to Colombia because our goal is to provide you with all the advice you need to travel safely. And if your question is: Do I need a vaccine to travel to Colombia?, in the following blog post, you will find answers to any questions you may have.
How to obtain a Colombia Check Mig Form with iVisa.com
Fill out the application request with your basic information
Choose a processing time to pay for the service, and don't forget to review your information to make sure is well-written.
Upload any document required to end up the process.
Wait for your travel document after that, which will be delivered via email inbox.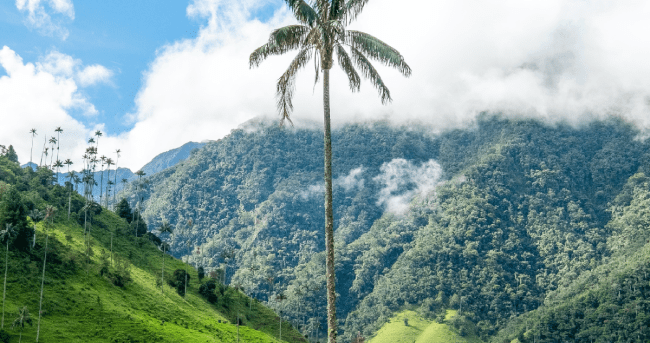 Frequently Asked Questions
Do I need a vaccine to travel to Colombia?
If you want to find out Do I need a vaccine to travel to Colombia? you should be delighted to find out that you don't need any unusual vaccines before visiting this colorful South American country. You're recommended to make sure that you have the basics including Measles, Mumps, Rubella, and Polio. It's also important to be aware of the risks of Dengue and Malaria in some areas of the country, including rainforest regions.
You may have to show that you are free from the yellow fever vaccine, although a test is also available for free in the main international airport in Bogota. Visit iVisa.com for more information.
Do I have to quarantine when I get to Colombia?
No, there is no quarantine requirement for any traveler arriving to Colombia.
Do I have to pay to apply through iVisa.com?
Our strength is saving our customers the stress of time-consuming government pages and exasperatingly long wait times.
Applying with us you will find 3 processing speeds, the options are as follows:
Standard Processing: This speed is perfect for those who have a lot of time available and it is the lowest price

USD 20.00

-

24 hours

.
Rush Processing - When your flight is soon, you will have to pay a little more

USD 35.00

-

4 hours

.
Super Rush processing: if your trip is an emergency and your flight is rapidly approaching, choose this option, but you will have to pay a higher rate

USD 60.00

-

30 minutes

.
You can pay the fee with a debit or credit card, as well as using Paypal.
What items will I need to apply?
Since most nationalities need a Colombia Check-MIG Form to apply, then you'll probably have to fin these items:
Email address.
Paypal or debit/credit card for Payments.
Your current passport.
Portrait photo of the credit card holder (in case you use a credit card for payment).
How long am I allowed to stay in the country?
Citizens from around the world can stay in Colombia for 90 days Per Entry with a tourist entry stamp.
You can also use our Visa Checker Tool to find out the allowances and requirements for any destination. This feature was created for ease of use and to provide the maximum amount of information relevant to your unique travel situation, as well as updates and plans.
Check our blogs for details like Do I need a vaccine to travel to Colombia? or any other question that occurs to you.
Can my Check-Mig declaration for travel to Colombia be rejected?
Yes, your Check Mig declaration could be rejected if you make a mistake or are found to be telling lies. In the email response, you will find a reason why it was denied. You can appeal this decision so contact a team member through the customer service center or, depending on the reason for denial, you can adjust your request and reapply if the names or numbers are misspelled. That's why we recommend that you double-check your answers to avoid having to charge for another app.
Is iVisa.com safe to use?
Since other major companies have experienced data theft in the past, we decided to address the security situation before it even became a problem. The team makes your privacy its number one priority. Their handling of confidential documents has made them security experts, and if you're unsure, check out what our users say about iVisa.com on the review page.
Where can I read more information?
If you are still not satisfied with the answers to the question: Do I need a vaccine to travel to Colombia?, it may be time to contact one of the customer service advisors. They are waiting to clarify all your doubts, at any time of the day or night, in the online chat. Click on the iVisa.com blog page for much more interesting travel news and updates.
iVisa.com recommends
If you are thinking of a vacation in South America the first place that might pop into your head may be Peru or Brazil, but another country is fast becoming one of the most popular in the region. Colombia! Colombia has something for everyone, from Caribbean beaches to the dramatic Andes mountain range and the stunning Amazon rainforest. Caño Crystals is another favorite place for visitors. Known as the river of the seven colors, it is a wonderful destination to spend a weekend. Make sure you check the season though as this fabulous sight is only available for a couple of months every year.
One of the main tourist attractions in Colombia is the Tayrona National Natural Park, in the foothills of the Sierra Nevada de Santa Marta in the Caribbean. This is one of the most important natural parks in Colombia. It has a large number of species that are distributed in regions with different thermal levels ranging from sea level to heights of 900 m.
In Colombia you cannot miss relaxing on the famous Rosario Islands, a small archipelago made up of some 28 islands, which is part of the insular area of ​​Cartagena de Indias. All of this area belongs to the Corales del Rosario and San Bernardo Islands National Natural Park, which serves as a protection for marine life and corals of Colombia.
Would you rather explore mountainous landscapes than beachy islands? Then you may be interested in exploring the Valle del Cocora, a natural landscape located in the central mountain range of the Colombian Andes, specifically in the department of Quindío. This place is part of Los Nevados National Natural Park. It has some species of the national tree of Colombia, the Quindío wax palm, as well as a great variety of flora and fauna, much of it in danger of extinction, which is why it is protected under the status of a natural national park.
You're one click closer to your adventure in Colombia, so click here to apply for your Check Mig Form!