If you are currently planning a trip to Colombia or already live there and want to travel abroad you may be asking yourself what is Colombia Check MIG and how to fill one out (Step by Step)? The Colombia Check-MIG form is a mandatory document for every traveler who wants to enter or leave Colombia via all borders. It is a questionnaire type form concerning the details of your travel to Colombia and your health state.
Luckily, iVisa.com provides an excellent service to help you obtain the form and we have made a step-by-step video guide about how to fill it out correctly, so you don't make any mistakes, get denied, or miss your flights because of it.
To answer your question: What is Colombia Check MIG and how to fill one out (Step by Step), keep reading below and when you feel ready just hit the Apply Now button. Make sure to watch the video until the end so you don't miss any vital information.
What is Colombia Check Mig and How To Fill One Out (Step by Step)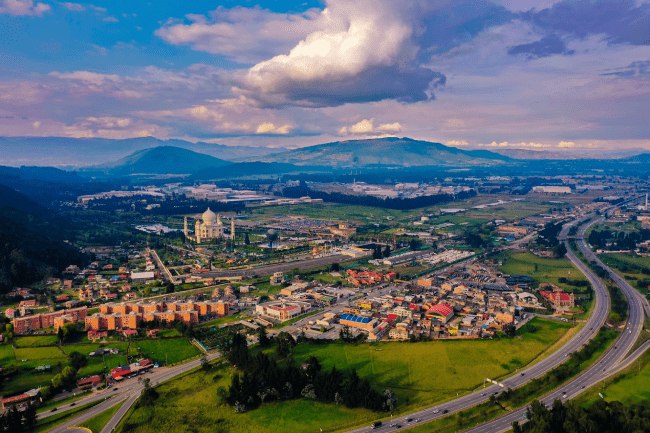 Frequently Asked Questions
What is Colombia Check MIG and How To Fill One Out (Step by Step).
We already know that everyone who enters or leaves Colombia needs to complete the Colombia Check MIG form. Here is a list of the information you need to fill the form out with iVisa.com:
Your personal ID number.
A valid email address
Details of travel, flight dates and flight numbers - Without first buying your flight tickets you won't be able to complete nor get the Colombia Check MIG form.
Information about health status and other personal details.
A credit or debit card to pay.
Do I need a COVID vaccine or vaccination certificate to enter Colombia?
Yes. As of 14 December, all visitors aged 18 and over must provide proof of full vaccination to enter Colombia.
Accepted vaccines are those authorized by WHO. Travelers are considered fully vaccinated if all doses of a vaccine against SARS-Cov-2 have been administered at least two weeks before traveling.
Since information may change quickly, we advise you to follow up on the latest Colombian travel updates and/or contact your local embassy.
Do I need to take a COVID-19 PCR test before traveling to Colombia?
COVID test prior to arrival: PCR within 72 hours or antigen within 24 hours for travelers aged 18 and over with an incomplete vaccination scheme or those without proof of full vaccination at least 2 weeks before traveling.
Do I have to quarantine when I get to Colombia?
Quarantine requirements: There are no quarantine requirements in Colombia.
How do I apply with iVisa.com?
To fill out the form with us and have an expert check your form just click the apply now button when you're ready. You'll only need to include the above information and the step by step process as follows:
When prompted, include the information mentioned above.
Then select a processing time, depending on your needs.
Finally, pay the fees and wait for your Check MIG to be delivered via email.
Common mistakes when filling out the form and how to avoid them.
Unfortunately, just by making a small mistake when filling out your Check MIG form on your own can lead to rejection of the application and missed flights. No one wants that, that's why iVisa.com is here to help you avoid such disasters and ensure a smooth process from start to finish. Here are some things to look out for:
Your name. It must appear exactly as it is on your passport or travel document, if it doesn't match it can be rejected.
Pending applications. If you already filled out a Colombia Check MIG form and are waiting for a response, there is no way to process another one while the current one is still pending. Unfortunately this can also lead to missed flights. iVisa.com can help you work around this problem and make sure you don't miss anything!
Protection fee. When filling out the form you will be given the option to accept a protection fee, in this case, if anything happens with your flight, with us, or your form, we will process another one free of charge.
What are the processing times and costs?
iVisa.com provides 3 options to cover all your needs:
Standard Processing -

24 hours

-

USD 26.00

Rush Processing -

4 hours

-

USD 45.50

Super Rush Processing -

30 minutes

-

USD 78.00
Keep reading below for more about What is Colombia Check Mig and How To Fill One Out (Step by Step).
What is the validity of the Colombia Check MIG?
The Colombia Check MIG form has a validity of 30days and is valid for a single entry to Colombia.
Can I trust iVisa.com?
Yes, 100%! iVisa.com has years of experience in delivering travel documents and we pride ourselves on our secure platform, so you don't need to worry about your personal information when using our services. To be sure, why not check out our customer reviews.
I have more questions, who can I talk to?
Our customer support team is available 24/7 for any questions you may have about What is Colombia Check Mig and How To Fill One Out (Step by Step). We are always happy to help!
iVisa.com Recommends
While you're on your trip in Colombia, you can't miss the city of Medellin, Colombia, famously known as 'The City of Eternal Spring'. The reason for this being that the weather is glorious, the sun constantly shines and the flowers bloom. It's neither too hot, nor too cold, and even when it rains you can be sure youll dry quickly.
The city is surrounded by beautiful green, encompassing mountains that are easy to access and an absolute dream if you are into the outdoors and nature. The most sporty travelers can access various hikes around the city just a bus or taxi ride from popular hotels and hostels. And, the less sporty can quite easily climb the local hill named 'Cerro Las Tres Cruces', which is located in a popular suburb of the city, just a 1km climb and has amazing 360 degree views of Medellin. The best part is that it has a gym at the top of the climb, why not?
Medellin is a colorful, cultural hub for any traveler to experience local customs. Take the chance to visit your local 'Tienda' and drink local beer with the locals, or why not try the most famous dish of the region, 'The Bandeja Paisa', available at most Colombian restaurants. There is a wide range of foods to try, with influences from the Caribbean coast and many other regions of the country.
Medellin is also a great base to visit many popular surrounding towns and villages such as Salento, Jardin, Jerico and Guatape, all of which are easy to access via local tour companies or a simple bus ride.