Colombia is an attractive destination for any traveler who wants to explore South America, especially for its climatic variety and delicious gastronomy. That's why many Europeans, especially Spanish, choose this country as a dream destination. Plus, it's an ideal country for Spaniards since there's no language barrier.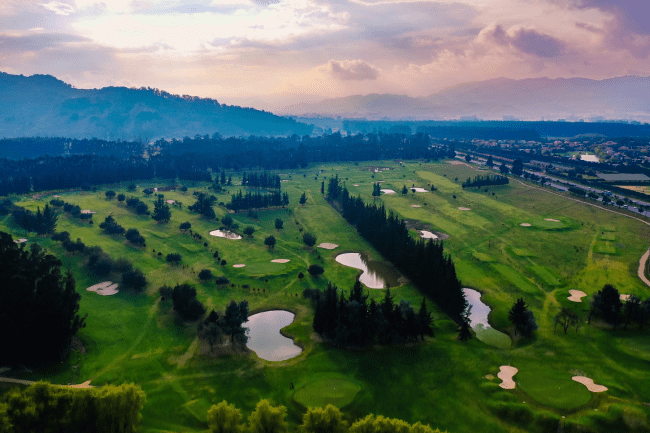 It may seem challenging to travel to this destination due to COVID-19. The good thing is that it's not impossible, because you only need to apply for one Colombia Check-MIG and that's it!
You can learn How Citizens of Spain Can Enter Colombia During Coronavirus by reading the following guide.
Frequently Asked Questions (FAQs)
What is a Colombia Check-MIG?
Before planning a trip to Colombia, you need to get the Colombia Check-MIG first. This is a new pre-travel permission that you have to offer at the international port, regardless of your preference of going by air or sea. Keep in mind that this document is mandatory for any foreign traveler and even for Colombians leaving the country to travel to other nations abroad.
By showing this document to the authorities, they'll be able to have better control of foreign entry. They'll also control the danger related to the COVID-19, as this virus is extremely contagious.
This pre-travel document doesn't replace a visa, it's just an online requirement to have better control of the dangers COVID-19-related. That's why we tell you that if you need a paper visa, you'll have to apply for that separately.
Remember that Spaniards don't need a visa to enter Colombia. You can see How Citizens of Spain Can Enter Colombia During Coronavirus by clicking on this link.
Do I need a COVID vaccine or vaccination certificate to enter Colombia?
No, you don't. COVID vaccine or vaccination certificates are not required to enter Colombia. However, if you're fully vaccinated, you're exempted from testing requirements.
Accepted vaccines are those authorized by WHO. Travelers are considered fully vaccinated if all doses of a vaccine against SARS-Cov-2 have been administered at least two weeks before traveling.
Since information may change quickly, we advise you to follow up on the latest Colombian travel updates and/or contact your local embassy.
Do I need to take a COVID-19 PCR test before traveling to Colombia?
COVID test prior to arrival: PCR within 72 hours or antigen within 48 hours for travelers aged 18 and over with an incomplete vaccination scheme or those without proof of full vaccination at least 2 weeks before traveling.
Do I have to quarantine when I get to Colombia?
Quarantine requirements: There are no quarantine requirements in Colombia.
Do I need a Colombia Check-MIG if I'm from Spain?
If you have a Spaniard passport or you're from this country, then you don't need an embassy visa to travel to Colombia. You only have to apply for the Colombia Check-MIG. Don't forget that the Check-MIG is mandatory for all foreign travelers, and not only that, it's also necessary for Colombians who wish to leave the country and travel to other places.
That's why this document is so necessary for anyone. But it's not complicated to get it, you can apply for it on iVisa.com.
What documents do I need to apply for it?
You can get your Colombia Check-MIG in a few minutes by using iVisa.com, but this paper requires a short list of documents first. The good news for you is that these requirements aren't difficult to get, and you might even have part of them on hand. The requirements are the following:
A passport with a 6-month validity and a scanned copy of the first page with your basic details.
Your email address should be valid so you can get the document on time.
A credit/debit card so you can pay for the service.
You don't have to go to an embassy to acquire anything or apply for the document. The application process is totally online, so you can do it at home.
What are the processing times and prices?
We recommend you use iVisa.com's service so you can save a lot of time and effort. As for the prices, you can feel relieved by knowing that iVisa.com offers affordable plans, meaning that you'd have to pay just once to get your document via email inbox and that's it. You wouldn't have to pay again unless you apply for a new one.
These are your options:
Standard Processing Plan: This processing lasts

24 hours

and it costs only

USD $35.99

.
Rush Processing Plan: This option takes only

4 hours

, but the price increases to

USD $68.99

.
Super Rush Processing Plan: By choosing this processing time, you'll be ready in only

30 minutes

if you pay

USD $100.99

.
How can I apply for the Colombia Check-MIG?
We recommend you use iVisa.com to apply for the Colombia Check-MIG because this website has a straightforward online form that won't require much effort on your side. Don't forget that on iVisa.com you can also learn How Citizens of Spain Can Enter Colombia During Coronavirus .
As for the steps you have to follow, these are:
First, you must offer your basic details on the online form, and select the best processing time for you.
Second, you have to make sure that your information is correct before paying for the service. Keep in mind that you can pay with a credit/debit card.
Third, complete the process by attaching the documents to the form and sending it.
Feel free to click on 'add applicant' if you want to add another person to this form.
You're also welcome to contact iVisa.com's customer center if you want personal assistance.
How long does it take to apply?
The application form that iVisa.com created is a lot easier than other processes because you don't need to waste time on difficult questionnaires. Our form is simple and fast, which is why it only takes 15 minutes.
How safe is it to use iVisa.com?
You don't have to stress about paperwork when it's time to travel. That's why you should use iVisa.com's online form to get your Colombia Check-MIG as fast and as easily as possible.
We have a strong system that will always protect all the data you see and give on the website. Many clients have trusted our service, which is why we've received thousands of positive reviews.
Where can I find more information about Colombia Check-MIG?
Visiting iVisa.com's customer service page is a great option if you still have doubts in mind about this document. You can also learn How Citizens of Spain Can Enter Colombia During Coronavirus by visiting our website. Feel free to click on this link if you still want to read other information about travel requirements around the world so you can save time for your next trip!