If you are currently planning a trip to Colombia or already live there and want to travel abroad you may be asking yourself what is Colombia Check MIG and how to fill one out (Step by Step)? The Colombia Check-MIG form is a mandatory document for all people entering Colombia via air . It is a questionnaire type form concerning the details of your travel to Colombia and your health state.
Luckily, iVisa.com provides an excellent service to help you obtain the form and we have made a step-by-step video guide about how to fill it out correctly, so you dont make any mistakes, get denied, or miss your flights because of it.
To answer your question: What is Colombia Check MIG and how to fill one out (Step by Step), keep reading below and when you feel ready just hit the Apply Now button. Make sure to watch the video until the end so you don't miss any vital information.
What is Colombia Check Mig and How To Fill One Out (Step by Step)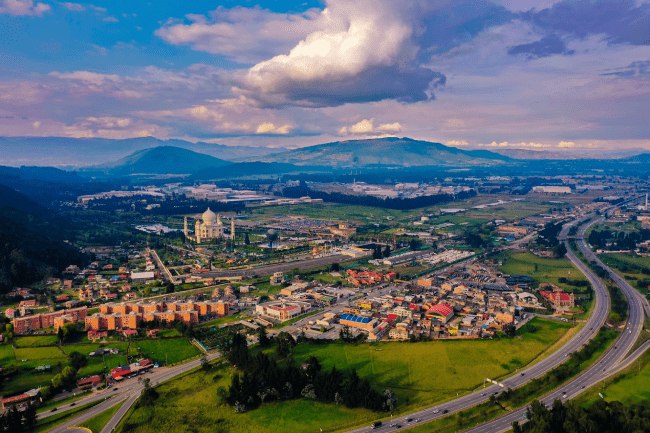 Frequently Asked Questions
What is Colombia Check MIG and How To Fill One Out (Step by Step).
We already know that everyone who enters or leaves Colombia needs to complete the Colombia Check MIG form. Here is a list of the information you need to fill the form out with iVisa.com:
Your personal ID number.
A valid email address
Details of travel, flight dates and flight numbers - Without first buying your flight tickets you won't be able to complete nor get the Colombia Check MIG form.
Information about health status and other personal details.
A credit or debit card to pay.
Do I need a COVID vaccine or vaccination certificate to enter Colombia?
No, you don't. COVID vaccine or vaccination certificates are not required to enter Colombia. However, if you're fully vaccinated, you're exempted from testing requirements.
Since information may change quickly, we advise you to follow up on the latest Colombian travel updates and/or contact your local embassy.
Do I need to take a COVID-19 PCR test before traveling to Colombia?
Fully vaccinated travelers entering Colombia are not required to provide a negative COVID-19 test result. However, individuals who have received at least one vaccine dose must present a negative PCR test taken within 72 hours or an antigen test taken within 48 hours before arrival.
Do I have to quarantine when I get to Colombia?
Quarantine requirements: There are no quarantine requirements in Colombia.
Colombia Check MIG for US Citizens
US citizens traveling to Colombia for tourism or business purposes for less than 90 days do not need a visa. Instead, they must fill out a Colombia Check MIG form, also known as the Pre-Check Migratorio.
US citizens must also meet the following specific requirements when traveling to Colombia:
Have a valid US passport for at least six months beyond the arrival date in Colombia.

Have a return or onward ticket and proof of sufficient funds for their stay in Colombia.

Be up-to-date on routine vaccinations, such as measles, mumps, rubella, and tetanus.

Have a negative COVID-19 PCR test result taken no more than 72 hours before arrival in Colombia, or have proof of complete vaccination against COVID-19.

Follow all local health and safety guidelines, including wearing a face mask in public places.
It's also worth noting that US citizens who plan to stay in Colombia for longer than 90 days or engage in other activities, such as working or studying, may need a visa.
How do I apply with iVisa.com?
To fill out the form with us and have an expert check your form just click the apply now button when you are ready. You'll only need to include the above information and the step by step process as follows:
When prompted, include the information mentioned above.
Then select a processing time, depending on your needs.
Finally, pay the fees and wait for your Check MIG to be delivered via email.
Common mistakes when filling out the form and how to avoid them.
Unfortunately, just by making a small mistake when filling out your Check MIG form on your own can lead to rejection of the application and missed flights. No one wants that, that's why iVisa.com is here to help you avoid such disasters and ensure a smooth process from start to finish. Here are some things to look out for:
Your name. It must appear exactly as it is on your passport or travel document, if it doesn't match it can be rejected.
Pending applications. If you already filled out a Colombia Check MIG form and are waiting for a response, there is no way to process another one while the current one is still pending. Unfortunately this can also lead to missed flights. iVisa.com can help you work around this problem and make sure you don't miss anything!
Protection fee. When filling out the form you will be given the option to accept a protection fee, in this case, if anything happens with your flight, with us, or your form, we will process another one free of charge.
What are the processing times and costs?
iVisa.com provides 3 options to cover all your needs:
Standard Processing -

24 hours

-

USD $18.49

Rush Processing -

4 hours

-

USD $35.99

Super Rush Processing -

30 minutes

-

USD $59.99
Keep reading below for more about What is Colombia Check Mig and How To Fill One Out (Step by Step).
What is the validity of the Colombia Check MIG?
The Colombia Check MIG form has a validity of 30days and is valid for a single entry to Colombia.
Can I trust iVisa.com?
Yes, 100%! iVisa.com has years of experience in delivering travel documents and we pride ourselves on our secure platform, so you don't need to worry about your personal information when using our services. To be sure, why not check out our customer reviews.
I have more questions, who can I talk to?
Our customer support team is available 24/7 for any questions you may have about What is Colombia Check Mig and How To Fill One Out (Step by Step). We are always happy to help!
iVisa.com Recommends
While you're on your trip in Colombia, you cant miss the city of Medellin, Colombia, famously known as 'The City of Eternal Spring'. The reason for this being that the weather is glorious, the sun constantly shines and the flowers bloom. It's neither too hot, nor too cold, and even when it rains you can be sure youll dry quickly.
The city is surrounded by beautiful green, encompassing mountains that are easy to access and an absolute dream if you are into the outdoors and nature. The most sporty travelers can access various hikes around the city, just a short bus or taxi ride from popular hotels and hostels. And, the less sporty can easily climb a local hill named 'Cerro Las Tres Cruces', which is located in a popular suburb of the city. It's just a 1 km hike up, and offers amazing 360-degree views of Medellin. It even has a gym at the top, because why not?
If you happen to be a solo traveler, one of the best ways to meet new people is to join a FreeTour.com guided tour around the city and meet fellow adventurers while exploring this marvelous place.
Medellin is a colorful, cultural hub for any traveler to experience local customs. Take the chance to visit your local 'Tienda' and drink local beer with the locals, or why not try the most famous dish of the region, 'The Bandeja Paisa', available at most Colombian restaurants. There is a wide range of foods to try, with influences from the Caribbean coast and many other regions of the country.
Medellin is also a great base to visit many popular surrounding towns and villages such as Salento, Jardin, Jerico and Guatape, all of which are easy to access via local tour companies or a simple bus ride.