Visa Policy for Comoros
If you're looking to have an Africa, Comoros may be the ideal place. You will need to check the Comoros visa policy for all the details about the entry requirements you must fulfill.
You will definitely need a visa to enter Comoros. However, we can confirm that the Comoros Government provides a visa on arrival for all nationalities. Still, you will need a valid passport and pay a fee at the Hahaya airport. The Tourist visa has a validity of 45 days in Comoros, and you need to pay EUR 30 for it.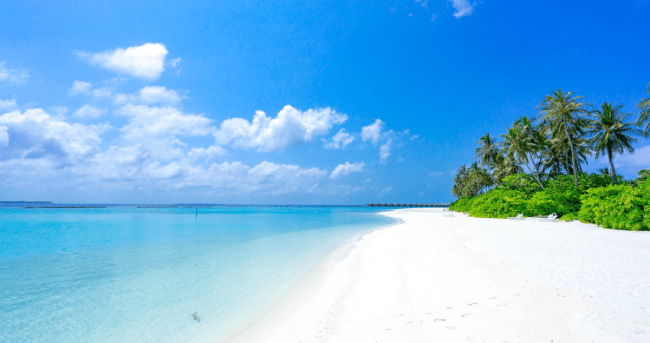 If you would like to visit for other reasons, you can opt for the other types of visas. Apply for a long-stay visa that has a price of EUR 255. Also, you can have a multiple entry visa for the same price. Comoros Immigrations also offer a 10-year residence permit for EUR 274.40. Although you have access to these applications, there could be other documents you need to have for them.
If you're only transiting in Comoros, you don't need to have a visa as long as you don't stay over 24 hours. Also, you need to stay at the international transit area for these cases.
Continue learning all about the Comoros visa policy for a smooth entry to this island.
Tourist Visa Policy for Comoros
According to the Comoros visa policy, you have the alternative to apply for a tourist visa as soon as you land in Comoros. This type of visa is available for all nationalities, and you will need to pay a fee. Although prices are shown in the local currency, you can pay in euros at the Hahaya Airport.
The tourist visa for Comoros has a price of 15,000 KMF, which is around EUR 30. You will need to follow the instructions at the airport or any point of entry for a smooth entry.
Keep checking the Comoros visa policy for more information.
Tourist Visa for Comoros
As mentioned, there is only one alternative if you want to visit Comoros for tourism reasons. You need to apply for a tourist visa on arrival. The Comoros visa policy has all the regulations related to this type of visa.
Be prepared to pay for the visa and have a valid passport for the procedure. Your passport should be valid for at least 6 months from the date of entry to Comoros. The tourist visa for Comoros is valid for a maximum stay of 45 days. Also, the cost is 30 euros.
Remember that you can always contact the nearest Comoros Embassy or Consulate for specific details for your trip to Comoros. They can guide you on how you should plan your trip to Comoros.
Upon arrival in Comoros, we recommend looking for an airport officer to guide you about obtaining a tourist visa. Although you will find tons of people trying to help you at the airport, only trust officers with badges for this matter.
After you're clear about your entry to Comoros, find a taxi to head to your hotel or private accommodation. Remember that taxis don't have meters, so you need to agree on a price before taking the service. A private taxi at the airport can cost you between 2,500 KMF to 12,500 KMF. Although it may seem pricey, it's better, as you can travel with your whole luggage and you won't be sharing the service with other people, which is usual in Comoros. Check the Comoros Embassy website for recommended services and more details about entering Comoros.
All nationalities can apply for a tourist visa in Comoros according to the Comoros visa policy. Check these countries now:
Afghanistan
Albania
Algeria
Andorra
Angola
Antigua and Barbuda
Argentina
Armenia
Australia
Austria
Azerbaijan
Bahamas
Bahrain
Bangladesh
Barbados
Belarus
Belgium
Belize
Bhutan
Bolivia
Bosnia and Herzegovina
Botswana
Brazil
Brunei
Bulgaria
Burundi
Burkina Faso
Cameroon
Cambodia
Central African Republic
Canada
Cape Verde
Chile
China
Colombia
Comores Islands
Congo (Dem. Rep.)
Congo (Rep.)
Costa Rica
Croatia
Cuba
Cyprus
Czech Republic
Denmark
Djibouti
Dominica
Dominican Republic
Ecuador
Equatorial Guinea
Egypt
El Salvador
Eritrea
Estonia
Eswatini
Ethiopia
Fiji
Finland
France
Gambia
Georgia
Germany
Ghana
Greece
Grenada
Guatemala
Guinea
Guinea-Bissau
Guyana
Gabon
Haiti
Honduras
Hong Kong
Hungary
Iceland
India
Ivory Coast
Indonesia
Iran
Iraq
Ireland
Israel
Italy
Jamaica
Japan
Jordan
Kazakhstan
Kiribati
Kenya
Kosovo
Kuwait
Kyrgyzstan
Laos
Latvia
Lebanon
Lesotho
Liberia
Libya
Liechtenstein
Lithuania
Luxembourg
Macao
Madagascar
Malawi
Malaysia
Maldives
Malta
Mali
Marshall Islands
Mauritania
Mauritius
Mexico
Micronesia
Moldova
Mongolia
Monaco
Morocco
Montenegro
Mozambique
Myanmar
Namibia
Nauru
Nepal
Netherlands
Nicaragua
Niger
Nigeria
New Zealand
Nicaragua
North Korea
North Macedonia
Netherlands
Norway
Oman
Pakistan
Palau Islands
Palestinian Territory
Panama
Papua New Guinea
Paraguay
Peru
Philippines
Poland
Portugal
Qatar
Romania
Russia
Rwanda
Samoa
Senegal
San Marino
Sao Tome and Principe
Saudi Arabia
Serbia
Seychelles
Sierra Leone
Singapore
Slovakia
Slovenia
Solomon Islands
Somalia
South Africa
South Korea
South Sudan
Spain
Sri Lanka
St. Kitts and Nevis
St. Lucia
St. Vincent and the Grenadines
Sudan
Suriname
Sweden
Switzerland
Syria
Taiwan
Tajikistan
Tanzania
Thailand
Timor-Leste
Tonga
Togo
Trinidad and Tobago
Tunisia
Turkey
Turkmenistan
Tuvalu
Uganda
Ukraine
United Arab Emirates
United Kingdom
United States
Uruguay
Uzbekistan
Vanuatu
Venezuela
Vietnam
Yemen
Zambia
Zimbabwe
Aside from the tourist visa, you will need to have the Comoros Health Form before landing on this island. The Comoros Health Form allows health authorities to have updated information about incoming visitors in order to control the pandemic.
Other Visa Information for Comoros
In case you want to visit Comoros for other reasons besides tourism or you want to stay for a long period, you could need other types of visas.
According to the Comoros visa policy, you can obtain these visas on arrival, as well. However, you could need other documentation for these applications. In all situations, you must show a valid passport with a minimum validity of 6 months after the date of your arrival.
Obtain a long-stay visa that allows a stay longer than the 45 days provided by the tourist visa. Still, the validity will depend on your nationality and specific situation. In this case, you need to pay 125,000 KMF or EUR 255.
Go for the multiple entry visa for a fee of 125,000 KMF or EUR 255. As the name states, this visa gives you multiple entries to Comoros. This could work well when you do business in Comoros and you may need to come and go several times.
Finally, you have the 10-year residence permit that has a price of 135,000 KMF or EUR 274.40. If you want to live and work in Comoros, this is the visa for you. Make sure to have all your paperwork to show your intentions to have a residency in Comoros.
It's so simple to travel to Comoros and even more when you have all the details of the Comoros visa policy. Travel to Comoros and enjoy a smooth entry with your visa on arrival.