Most countries around the world continue to fight the coronavirus pandemic. Croatia is among the countries that have implemented guidelines to prevent the spread of coronavirus. Hopefully, these new measures will keep incoming visitors and the Croatian population safe from COVID-19.
International travelers must now complete the Croatia Travel Announcement Form before arrival. The document is mandatory for all nationalities including citizens of Austria.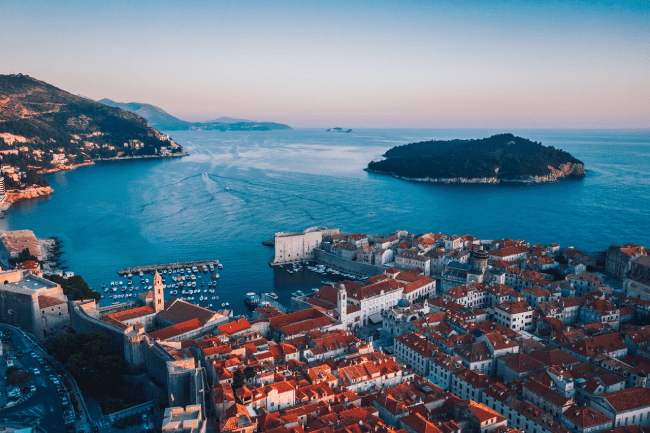 [iVisa.com] can support you with the process so you can start the Croatia Travel Announcement Form today! Try a simple, fast, and 100% reliable service.
Keep reading about Croatia and its health guidelines below.
Frequently Asked Questions (FAQs)
Why do I need the Croatia Travel Announcement Form?
If you would like to visit Croatia, you need to follow all the entry guidelines. Due to coronavirus, the Croatian government has implemented a new process known as the Croatia Travel Announcement Form. It's a mandatory document for international travelers, with no exemptions.
In case you need a visa to enter Croatia, you must get that documentation too. The Croatia Travel Announcement Form doesn't replace a visa. Check if you need a visa to Croatia here.
I'm a citizen of Austria, do I need to complete the form?
Yes, citizens of Austria need to complete the Croatia Travel Announcement Form. Austria, as part of the European Union, doesn't need to comply with further administrative restrictions, although Austrians will need to follow general health guidelines, like wearing masks in public, among others.
Do I need a COVID vaccine or vaccination certificate to enter Croatia?
COVID vaccination certificates are not mandatory to enter Croatia. WHO-approved vaccines are accepted. You are considered vaccinated if all doses of a vaccine against SARS-Cov-2 have been administered for at least two weeks before traveling.
Since information may change quickly, we advise you to follow up on the latest Croatia travel updates and/or contact your local embassy.
Do I need to take a PCR COVID-19 test before visiting Croatia?
COVID test requirements: There are no testing requirements.
How long is the Croatia Travel Announcement Form valid for?
Citizens of Austria can use the document for 90 days Per Entry in Croatia and as a Single Entry document. As coronavirus continues in Croatia, check the latest news about travel guidelines with iVisa.com here.
What information is requested?
The electronic questionnaire requires personal information such as name, passport number, country of origin, etc. As well, due to health concerns, you must provide details about the countries visited in the last 14 days and if you knowingly come into contact with a person that had coronavirus.
Get the next items too:
Passport that must be valid for at least 6 months.
Email address to send you the final document.
Payment options, decide to pay with a credit/debit card or a Paypal account.
You may have to provide information about accommodation in Croatia, so the government is aware of where you will be staying. Citizens of Austria should present all this information.
What is the price?
iVisa.com gives you three alternatives in terms of price and waiting time:
Standard, iVisa.com will work on your requirement for

24 hours

for a

USD 20.00

fee.
Rush, the document will be ready in

4 hours

for a price of

USD 35.00

.
Super Rush, no time to wait? Have the document in

30 minutes

paying a

USD 60.00

fee.
Citizens of Austria can choose any option and travel to Croatia soon!
What is the process?
Answer the questions in the online form and pick a processing time.
Double-check your answers and confirm the information is correct. Determine payment between a Paypal account or a credit/debit card.
Attach any documents required, like a passport scan or accommodation reservation.
Any questions? Connect with a customer service agent.
How will I receive the Croatia Travel Announcement Form?
iVisa.com will send the document to the email address detailed on the online application. Once you receive it, print it and have it with you when entering Croatia. Border officials will request the form and may demand a medical screening to confirm you don't have any coronavirus symptoms. Citizens of Austria need to comply with these rules.
If you are not from Europe, you must provide a negative coronavirus test or quarantine for 14 days.
Can I trust iVisa.com?
100%! All services with iVisa.com are safe. iVisa.com works with the best systems that follow strict security guidelines. Read more about iVisa.com's excellent services in our reviews page.
Where can I find more details?
Explore the application page where iVisa.com displays further details about the Croatia Travel Announcement Form. In case you have some doubts, contact a support agent.
Citizens of Austria can easily travel to Croatia! Start the application now!