If you are traveling to Cuba from Australia, you need to learn about all the requirements for getting a Cuba Visa for Australian citizens. You will be glad to know that Australian citizens can apply for a Cuba Tourist Card online.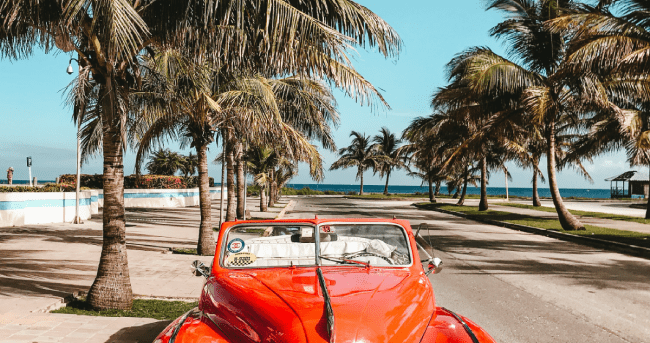 To obtain a Cuba Visa for Australian citizens online, you can utilize the amazing services of iVisa.com. We have a team of experts who have years of experience in assisting our customers. A special form has been created to save your time and effort. You just have to complete that form.
What is the procedure to apply for a Cuba Visa with iVisa.com?
With iVisa.com, you need to follow a simple procedure that takes only a few minutes of your time:
Visit our webpage to fill out an Application Form with the important details.
Depending on your requirements, choose the processing speed.
Your application will be reviewed by our experts and you will have to make changes if asked.
Receive your document via email and take a print of it.
Choosing our services allows you to get your document in the most relaxed way from the comfort of your home.
Why is it beneficial to apply in advance?
When you apply in advance, you can get a perfect error-free document on time. We just need the travel dates from your end and we will make sure that your document will be ready by then.
To explore more about Cuba Visa for Australian citizens, you can read the following questions and answers:
Frequently Asked Questions
What does a Cuba Visa for Australian citizens mean?
A Cuba Visa for Australian citizens is an essential travel document that can be applied and obtained online to enter the country easily.
What is the maximum duration of my stay in the country with a Cuba Visa?
With the utilization of a Cuba Visa for Australian citizens, you can stay in the country for a maximum duration of 30 days within a period of 180 days.
What are the essential items required for the application for a Cuba Visa?
For the application for a Cuba Visa, you need to have several items that are:
A scan of your valid passport.
An email address.
A way to pay such as a credit/debit card or a PayPal account.
What are the options for the processing time and price for the application for a Cuba Visa?
With iVisa.com, you can choose from the three customized options we offer for the processing of a Cuba Visa:
Standard Processing Option: You can receive your document in a standard time at a budget-friendly cost.
Rush Processing Option: You can obtain your document a bit earlier at a bit costlier price.
Super Rush Processing Option: You can get your document as soon as possible for the costliest price.
Is iVisa.com a reliable option?
Yes, iVisa.com is a reliable option to Apply for a Cuba Visa as we have been delivering quality services for many years to our customers and you can check their reviews on our website.
Where should I get more info?
You can get more info by visiting our webpage or contacting our customer care executives.
iVisa.com Recommends
Visiting Cuba offers you a large number of attractions to explore during your vacation. Among those beautiful attractions, the Parque Nacional Vinales is a must-visit place that is listed as a UNESCO World Heritage Site. You will be amazed to see this stunning valley located in the Sierra de Los Organos. Fruits, vegetables, and tobacco are grown on the valley floors in the Parque Nacional Vinales. If you love hiking and horseback riding, you can do it here.
Another beautiful attraction in Cuba that attracts many visitors throughout the year is Baracoa, which is the oldest city in the country. This gorgeous city was founded in 1511 in the province of Guantanamo. Its mesmerizing colonial architecture and lush countryside are something that you cannot miss during your trip to Cuba. If you love nature, you can go hiking on the flat-topped peak of El Yunque and see the most incredible views.