IMPORTANT NOTE: CURRENTLY WE DO NOT OFFER THIS VISA. STAY TUNED, BECAUSE IT WILL BE AVAILABLE SOON.
Iran is one of the countries whose citizens are eligible for a Cuba Tourist Card. As a result, you do not have to go to an embassy to get a visa for Cuba, but you can apply online using the services rendered by iVisa.com. The process is entirely online, and you can have your Tourist Card in as little as 1 business day.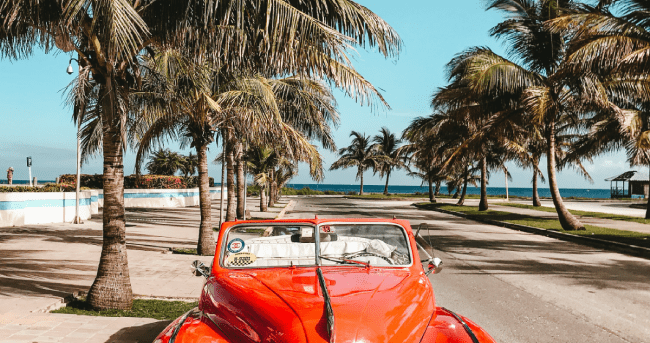 What are the requirements for a Cuba visa for Iranian citizens?
When you apply online, iVisa.com will ask very little of you. You do not have to upload any documents. You just need a passport and you must fill in an application form. Both requirements are accessible and easy to meet. Nonetheless, when you arrive in Cub, you are required to provide the following documents:
Valid passport – the passport you have needs to be valid for at least another 6 months from the date of arrival in Cuba. If it is not, you need to apply for a renewal.
Tourist Card – this is the same as a Cuba visa that iVisa.com will send to you via postal mail.
A flight itinerary both to and from Cuba.
Travel insurance – this is a rule that began to take effect back in 2010. If you do not have travel insurance, you need to purchase one once you arrive in Cuba.
While some countries accept it, your children cannot travel on the same Tourist Card as yourself. Every minor needs his or her own Tourist Card.
Cuba visa for Iranian citizens – processing time and fees
The cost of your Tourist card depends on the processing time you select when you fill in the online form. iVisa.com gives you three options so that you can choose the best one for you. Here is what you can opt for:
Standard processing time – This option it's the cheapest one, but you have to wait long to receive your document.
Rush processing time – In this case, you can get your evisa in shorter time but you might have to pay some more money.
Super Rush processing time – This is the fastest option you can choose, if you're in a hurry! However, you will have to pay a bigger price.
The Cuba visa for Iranian citizens allows you to stay in Cuba for a maximum of 30 days, but you can apply for an extension while you are there. The extension cannot exceed another 30 days. You are granted a single entry. We recommend that you use iVisa.com and apply online for a hassle-free visa application process.
IMPORTANT NOTE: CURRENTLY WE DO NOT OFFER THIS VISA. STAY TUNED, BECAUSE IT WILL BE AVAILABLE SOON.
iVisa.com Recommends
Discover the beauty of Cuba and enjoy its landscapes, spectacular scenery between paradisiacal beaches, colonial cities, mangrove forests, and Caribbean islands. Also, enjoy its gastronomy and typical drinks such as rum.
The first destination to visit is the city of Havana, the fascinating capital of Cuba, distinguished in 2013 as one of the ten best destinations in the Caribbean. With its nostalgic aspect, where time seems not to have passed, with automobiles from the forties that still drive through its streets, many tourists used to stroll around the city. And above all, the legendary cabarets revive the glamour of other times.
The beauty of its historic center, declared a World Heritage Site by Unesco, is one of the main tourist sites. This is due to the colorful colonial architecture, majestic fortresses, and cobblestone streets. Art galleries, stores, and bars have found their space, giving the area a seductive bohemian identity.
Another destination is Varadero, with more than 20 kilometers of dream beaches. This coastline captivates visitors with white sands resembling talcum powder, warm and transparent waters, exuberant vegetation, year-round sunshine, and exceptional hotel infrastructure. It is a paradise for snorkeling and diving lovers, or if you want to sunbathe with friends.