Here is a spot of good news. As of July 24th 2020, the ban on non-essential travel to Curacao has been lifted by the FCDO. The exemption on the ban is due to the positive results of the examination on the potential risks of COVID-19 on travelers to the island. Be that as it may, it still doesn't mean that the threat of COVID-19 has been entirely eliminated, a fact that you should remember when you decide to visit the country. And this is where the COVID-19 Test Curacao could be indispensable.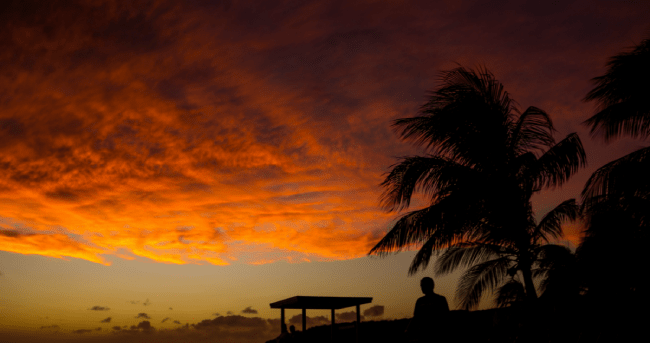 One of the most important things that you can do is to be aware of and follow all basic hygiene and distancing measures. These are put in place to protect visitors as well as the locals.
Frequently Asked Questions
What are the countries whose citizens are allowed entry into Curacao?
Only citizens of countries which are deemed low-risk and medium-risk will be able to enter Curacao without much trouble. The island country will be partially re-opening its borders and will accept only 10,000 visitors at the moment. Visitors will be permitted to enter without getting a permit if they are from any of these states: Poland, Anguilla, Barbados, Finland, Dominica, Jamaica, Denmark, Canada Montserrat, Saba, Grenada, Saint Kitts and Nevis, Antigua and Barbuda, Guyana, Saint Lucia, St. Eustatius, Bonaire, St. Vincent and Grenadines, Trinidad & Tobago, Saint Barthelemy, Bermuda, Austria, Taiwan, China, Italy, Czech Republic, Guadeloupe, Germany, France, Cuba, Hungary, New Zealand, Norway, Cayman Islands, Greece, Switzerland, United Kingdom, Martinique, Turkey, Turks and Caicos, Netherlands, Uruguay, and British Virgin Islands.
Remember that travelers that are not citizens of any of the countries mentioned above should get a Passenger Locator Card and COVID-19 Test Curacao if they plan to visit Curacao.
What can travelers from high-risk countries do to enter Curacao?
Even if you are from a high-risk country, you will still be able to enter the island but there will be more requirements. Firstly, you need to secure a permit to visit Curacao. Then, you will need to be quarantined for 14 days inside the country's borders. You should note that all accrued costs for the quarantine procedure, plus the PCR COVID-19 Test Curacao once the quarantine is done, will be shouldered by the traveler.
Is there anything that I need to do before I go on my trip?
You need to follow three very important steps before you go on your trip to Curacao. You have to apply for a digital immigration card using an online platform. And within 2 days or 48 hours of your departure, you need to complete a Passenger Locator Card. This is around the same time that you need to secure a negative result on a valid COVID-19 Test Curacao. Complete these three steps and you will be able to get inside the country's borders easily.
NOTE: Only travelers from the following countries don't need a negative PCR test: Anguilla, Antigua and Barbuda, Bermuda, British Virgin Islands, Cayman Islands, Dominica, Grenada, Montserrat, Saba, Saint Barthelemy, Saint Kitts and Nevis, Saint Lucia, St. Eustatius, Sint Maarten, Saint Martin, St. Vincent and Grenadines, Turks & Caicos.
Are there any other requirements I should know about?
The most important thing to remember when you're traveling to Curacao is that you shouldn't transit through or stay inside the borders of any high-risk country within 2 weeks of your arrival (hint: if the country where you're from isn't in the list of low- and medium-risk countries above, it's a high-risk country). You should also have written proof of your compliance to all pre-departure steps on your person at all times. And authorities recommend that all travelers should have sufficient coverage in their insurance plans for all health needs.
Is there a service you can recommend if I want to get travel documents?
If you want travel documents like the Passenger Locator Card to back your COVID-19 Test Curacao negative test results, your best bet is using the iVisa.com platform. The service is sure to help you obtain the document that you want and your information will be safe from prying eyes.
What's the most effective way to get in touch with you?
Most of our customers find that dropping an email at help@ivisa.com or calling +1 (786) 460-2707 is the best way to contact us. You can also head over to iVisa.com website for more information.