With the Prague Castle, a large complex of about 70,000 square meters (17 acres), it's reasonable why all tourists start their trip to the Czech Republic in Prague. If you love to discover ancient ruins and still standing castles, this is your destination, with more than 2000 castles throughout the country.
Its historic and cultural core is reflected in the 14 UNESCO Heritage Sites spread around the land in each of their big cities and small villages. Each has a piece of the Czech Republic that makes its culture what it currently is, beautiful and appreciated by foreigners.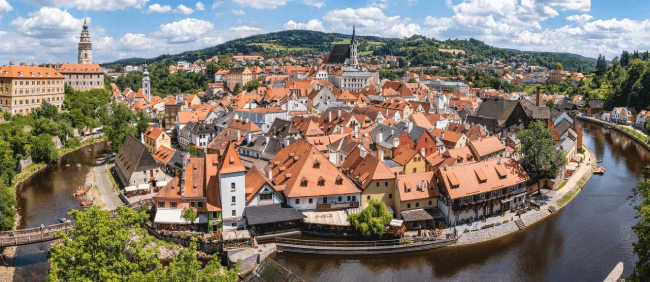 If you're looking for the different bits of history, the country was first in producing Pilsner and sold as Pilsner Urquell. That's a new side to the Czech Republic that you might have missed before.
Currently, citizens of Chile can fly freely to the European states by being members of the Schengen visa-exempt program. But soon, they will be required to apply for a Czech ETIAS before departing their country and present it to local authorities. It will work as a prescreening process to ensure that they are not a threat to nationals and foreigners.
Before applying, check out the following FAQs about Czech ETIAS for citizens of Chile, and info about the application process with iVisa.com.
Frequently Asked Questions
Why is the ETIAS so important?
The ETIAS will be required for all travelers arriving in Schengen countries with a citizenship from a visa-exempt country. It will serve as a prescreening process to ensure they are not a threat to the Schengen region and allows their stay for a short time of no more than 90 days. Part of the ETIAS application form requires criminal records; by asking for this information and more, the system filters the visitors and, with time, will manage to reduce terrorism and illegal immigration.
Is the Czech ETIAS needed for all citizens of Chile?
All citizens of Chile that want to visit any of the Schengen countries for travel or business purposes will need to request an ETIAS permit. The Czech ETIAS for citizens of Chile is a requirement for travelers of all ages who wish to stay for a short period of no more than 90 days.
Which countries can I visit with the Czech ETIAS?
Because the Schengen region members developed the Czech ETIAS, the travel permit holder may only visit the Schengen countries. Once you have your approved ETIAS authorization, you can enter the mentioned destination multiple times during the validity of your document.
Which is the average validity of the Czech ETIAS for citizens of Chile?
The ETIAS validity does not change based on the citizenship, the average duration is between the length of your trip and 3 continuous years. The results are determined by the ETIAS system with your submitted application form. Once you have an approved authorization, you can only stay in any of the Schengen countries for a maximum of 90 days every 180 days, based on your ETIAS validity.
How soon before traveling should I get an ETIAS?
There is no specific recommendation on how soon you should being your ETIAS application process before traveling. And although the process itself is fast, you can your ETIAS results delivered sooner by using the iVisa.com platform.
iVisa.com offers three processing speeds for your application submission and deliverable of results, and these are:
Standard process time: Get your ETIAS results within 24 hours after submitting your application form.
Rush process time: Application results in 4 hours after submitting your form.
Super rush process time: The fastest speed option can provide the ETIAS results in 30 minutes after sending the application file.
Which is the Czech ETIAS application process for citizens of Chile?
The Czech ETIAS application process is very simple for any traveler requesting one and requires following only three steps. By applying with iVisa.com you can include the processing speed you want for your application as well.
The three steps to get your application submitted are:
First, fill in the application form with your personal details, and pick the processing time you want.
Second step is to check that the info above is correctly typed into the form, and make payment.
Your last step is to answer a poll related to the ETIAS system and click on SUBMIT.
Is the iVisa.com website secure?
To ensure your information on the iVisa.com website is secured, the company uses the most reliable security system on the platform and its databases. This security software protects your details from any digital breaches or threats.
You can find some of our clients' reviews about our services here.
Where can I find more information on Czech ETIAS?
If you have additional questions regarding the Czech ETIAS for citizens of Chile, you can send us a message or visit the iVisa.com website.To avoid wasting your time during the search, let us know the ETIAS you are interested in and your country of citizenship.