Are you planning a visit to the Czech Republic in the near future? If you are, then you should check whether you need a Schengen Visa to enter the Czech Republic or the other countries in the Schengen zone. If you are from Pakistan, then you definitely need a Czech Republic Schengen Visa for Citizens of Pakistan before planning anything else for your trip.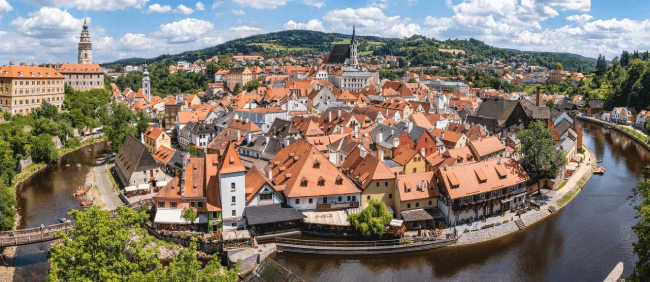 It is possible to apply for this document by going to the nearest European embassy or consulate, which is why it can be a time-consuming process for some travelers. Luckily, iVisa.com will soon launch an online service to speed up the process a little.
Get to know more about the Czech Republic Schengen Visa for Citizens of Pakistan by reading the lines below.
Frequently Asked Questions
Do I need a visa to enter the Schengen area if I'm from Pakistan?
Yes, if you are from Pakistan and you're planning to visit the Czech Republic then you should have a Schengen Visa. Visa requirements depend on your nationality and the purpose and duration of your visit.
The Schengen visa is an obligatory document that allows you to stay in the Schengen area for up to 90 days for business and tourism purposes. It is available for any traveler from a natio that is not part of the visa-waiver program, which is why Pakistan is included.
What documents do I need to apply for the Czech Republic Schengen Visa for Citizens of Pakistan online?
Processing a travel document is fast, easy, and reliable with iVisa.com. It is all completely online but you do need to upload some documents to complete the process.
Soon enough you will be able to process your Schengen Visa at iVisa.com, but it is not possible right now. However, we do offer other travel documents like health declarations that might also be useful for your trip.
To apply with us you'll only need:
A scan of your passport: You need to upload a scan of your passport so that we can get your contact details to complete the application form.
Email address: Our team will send the electronic document via email so make sure you enter the correct email address.
Method of payment: You can pay the application fee online using a credit/debit card or PayPal account.
What are the processing speeds for the Czech Republic Schengen Visa for Citizens of Pakistan?
Since applying through government portals is time-consuming, iVisa.com designed three processing options to choose from when you apply for your travel documents with our services. These are:
Standard processing option: the basic option and great if you are not in a hurry since it processes the travel documents within a standard timeframe.
Rush processing option: compared to the standard option this processing time is much faster but the cost is also comparatively expensive.
Super Rush processing option: if you are in a hurry then choose this option. It is the fastest and the most expensive option.
How do I apply online?
Are you getting tired of long and confusing application forms? Then opt for a better, more user-friendly application form with iVisa.com. It is simple, easy, and fast.
First step: Fill in the application by providing basic details and select the processing speed.
Second step: make payment for the application with your credit/debit card after cross-checking the given information.
Third step: Upload the scanned copy of your passport and any other required documents.
Can I apply for the Czech Republic Schengen Visa for Citizens of Pakistan online?
Unfortunately, you cannot yet. However, as we previously mentioned, it will be possible shortly.
Is it safe to use iVisa.com to process my Czech Republic Schengen Visa for Citizens of Pakistan?
Yes, it's safe to use, as your information is secured with advanced security software and a professional team will overlook your application from start to finish. If you need more information about our services then visit our client review section and see how confident other users are about getting their travel documents with us. The Czech Republic Schengen visa for citizens of Pakistan will be yours in no time.
Where can I find more helpful information about this visa?
You can get more information from our company's customer service team and can get help from our customer service team. For more information visit iVisa.com. We are available 24/7. You can also email us with questions about the Czech Republic Schengen visa for citizens of Pakistan at [email protected].
iVisa.com Recommends
Before planning an exciting trip to the Czech Republic, we recommend you consider the following tips. These can be very useful to get to know Czech culture better:
The Czech Republic is an amazing country in Central Europe. It is a land full of mountains, castles, history, and arts. This country is one of those fairy tale places that you can visit again and again because you will easily fall in love with it.
The Czech Republic is a landlocked country and shares its borders with Germany, Poland, Slovakia, and Austria.. The capital city is Prague and it is one of the largest cities in the nation. The official language of the Czech Republic is Czech, and as you can guess, it is mostly spoken in this country. The official currency is the Czech koruna (CZK).
This country has 14 UNESCO heritage sites, and some of them are huge castles and historical centers. You should visit these sites once you arrive there because you will surely be fascinated by their architecture, history and cultural impact.
Do not forget to drink a delicious craft beer, especially in Prague, as this is one of the most popular highlights in the country.