The popularity and number of travelers for the Czech Republic keep on growing steadily. This impressive country landlocked in Central Europe is a budget-friendly destination that offers a wide variety of tourist attractions and activities. The fact that it is in the group of the smaller countries in Europe but still manages to be home to 12 UNESCO World Heritage sites truly says a lot.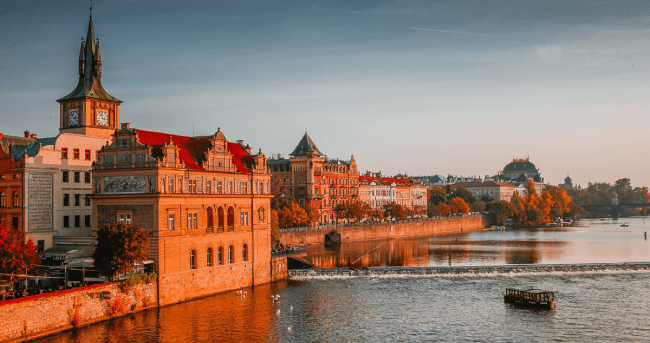 There are numerous reasons to visit the Czech Republic, the stories that its architecture, castles, streets, and nature tell are truly fascinating. Because you will not only see and hear about its history and beauty, you can also see it all coming to life while you experience this great destination.
If you are currently dreaming about traveling to the Czech Republic, you must know that there is a new document that you will need to have to be able to enter the country. We invite you to continue reading to learn key information about the Czech ETIAS for Citizens of Macao.
Frequently Asked Questions (FAQs)
What does ETIAS mean?
ETIAS is the acronym for European Travel Information and Authorization System. It is a new requirement for non-EU citizens who wish to travel to any of the countries part of the Schengen Area. It shares similarities with the Canadian ETA and the US ESTA in their procedures and waiting times, they are reduced compared with the ones of a Visa application. This electronic system revises applicants' information before their travels in a series of international databases in a matter of minutes and keeps records of visitors as well.
Are Citizens of Macao eligible for an ETIAS?
Passport holders from non-EU countries whose citizens are currently exempt from a visa to enter the Schengen Area, are eligible and should apply for an ETIAS to visit any country inside the Schengen Area. To double-check if Macao is part of the visa waiver program, please use iVisa.com's Visa Checker Tool.
How is the ETIAS application process?
The application process to obtain your ETIAS through iVisa.com is safe and simple. All you need to do is to complete these three steps, and iVisa.com will handle the rest:
First, find the application form on our web page and register the requested information.
Second, reread your information and confirm that all of your data is correct and there are no typo mistakes.

Third, please provide the followings along with your application form:

A scanned copy of your current passport.
An email address to receive official ETIAS information.
A valid payment method. You can use a credit card, debit card, or PayPal.
Which countries can I visit with my ETIAS?
Once you have your ETIAS you will be able to enter the Schengen Area and visit any of the countries part of it. Please note that when you are entering your information on the application form, there is a field for you to type the first country you will be visiting and this info must match your real route.
How many days can I spend in the Czech Republic with my ETIAS?
The ETIAS allows you to stay for up to ninety days inside the Schengen Area in a period of a hundred and eighty days, the total of your stays within a year shouldn't exceed the one hundred and eighty days. If you wish to have more detailed info about this, do not hesitate to contact our customer service team.
Are waiting times and fees for the ETIAS satisfying?
When it comes to waiting times and fees, iVisa.com thinks of you, and because of that we present you with three great choices, so you can choose on your online application the one that suits you best according to your needs:
Standard choice, standard waiting time, and fees.
Rush choice, less waiting time, and a bit more elevated fees for your document.
Super rush choice, pay the highest fees of all three, and receive your document almost immediately.
Is iVisa.com a safe option to apply for my ETIAS?
You can trust that iVisa.com is a safe option. We work with experts and use top-notch technology on our page to process all of your info in a secure environment. There is also a very reduced chance of rejection and we have customer agents guiding you throughout the process. We invite you to read our costumer's reviews to know about the pleasant experiences of previous customers.
Where can I find further information about the ETIAS and iVisa.com?
Any information that you might require can be provided to you by our excellent customer agents. They are ready and glad to help you 24/7 with any doubts or questions.
Ready to discover this amazing country? start here.