A shared experience, culture, and traditions may place these two countries on a similar level, but it is always good to learn about your neighbor through their eyes. Citizens of Bosnia and Herzegovina should take a trip to Denmark and experience another European lifestyle. This can be achieved by having the Denmark European Travel Information and Authorization System (ETIAS).
The European Travel Information and Authorization System is a method being employed by the European Union to increase the security within their borders and mitigate against external threats before it becomes present. This document vets all visitors with visa-free entry within the issuing country and will be readily available online once the system starts in 2022. The European Union did this to secure the borders by regulating those who can or cannot enter. The Union will use the document to decrease waiting time for the traveler, deliver better border management, and protect citizens. The ETIAS is similar to the United States' Electronic System for Travel Authorization (ESTA).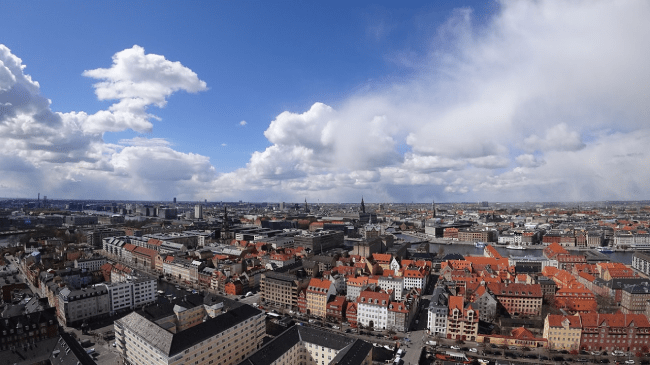 There are 62 countries that can travel the Schengen area including Denmark visa-free. The Schengen visa is obligatory for travel to Europe, especially for business or tourism, and must be acquired before traveling. Although Bosnia and Herzegovina is in Europe, it is not a part of the European Union and one of the exempt countries. They have applied for admittance to the Union. Here you can know more about how to travel from Bosnia and Herzegovina to Denmark, if you have other reasons. However, if you plan on stopping in the country, the (ETIAS) is a necessity.
Peruse the iVisa.com pages to get your trip going, if you do plan to visit this kingdom. iVisa.com has the best travel products and information, that will assist you in planning an awesome trip. Get what you need to know here for your Danish trip. Denmark has two outer territories: Greenland, and the Faroe Islands. Let iVisa.com assist with this 20-minute form, while you prepare for royal trips through cobbled streets and enjoying traditional fares.
FAQS
What know about the Denmark ETIAS?
The European Travel Information and Authorisation System (ETIAS) is an electronic file that helps the Danish authorities monitor visitors without visas. The ETIAS is easily accessible, as it will be online in 2022. You can visit the website for ETIAS specific inquiries or continue reading these FAQs section.
How do I know I'm eligible for the Denmark ETIAS?
Utilize the iVisa.com's Visa Checker Tool on our site to find out if you're eligible. Just type your country and destination (in this case, Denmark) in the corresponding bars and go. After that, all relevant information concerning your original country will be shown, please find Denmark ETIAS in the listing.
What documents are needed for the Denmark ETIAS?
The form is unavailable until 2022 and is being set for each EU members' specific situation. The application is an electronic, so prepare your travel documents and other information accordingly. There are some basic documents you can prepare:
A valid passport and scanned copy – must not be expired before the travel date.
A proper email address, to receive the Denmark ETIAS.
Payment methods such as a credit or debit card for payment.
The ETIAS will arrive at the time you selected, once these documents are submitted and payment processed.
What are the processing times and prices?
As it is a new system, the ETIAS will be publicly available in 2022, so the cost is unknown at the moment. At iVisa.com, our goal is to help you professionally and promptly organize your travels with time to spare to actually enjoy it. Here's an idea of iVisa.com processing times:
Standard Processing Time: this is the most affordable option and preferred option for no rush travelers, who must wait a few days and then obtain the document easily.
Rush Processing Time: For a higher fee you can obtain the document faster than standard processing.
Super Rush Processing Time: the most expensive alternative but your document is processed as quickly as possible.
How do I apply for the Denmark ETIAS?
The official government webpage will have direct access to the form here, but it is rather long and requires one to answer lengthy personal questions. With iVisa.com, you can get the document this way:
1.Complete the application and select the preferred time.
2.Ensure the correct information is provided and make payment using a credit card or debit card or PayPal.
3.Upload the prerequisite documents and send the form.
Then you will receive the ETIAS, according to the time selected.
Does it take too much time to complete the Demark ETIAS form?
The form does not take more than 20 minutes to complete with iVisa.com. On the bright side, you can learn some Danish phrases in the downtime.
Is it safe to use iVisa.com to get the Demark ETIAS?
It is totally safe to use iVisa.com for the ETIAS. The technology we use secures your information once entered on our website.
I need more information, where can I find more?
Please contact our customer service team for more information. If you are not completely satisfied after this, please visit our homepage. Start preparing for your European holiday and experience a new world with iVisa.com.