Start your Denmark journey with the capital, Copenhagen. The city was a Viking fishing town that has become a cultural and economic center. Visit the Tivoli Gardens where you can see the famous Little Mermaid statue. There are also medieval castles that complement the beautiful Copenhagen landscape. Denmark is an amazing country and if you are planning to visit, then check the latest entry requirements.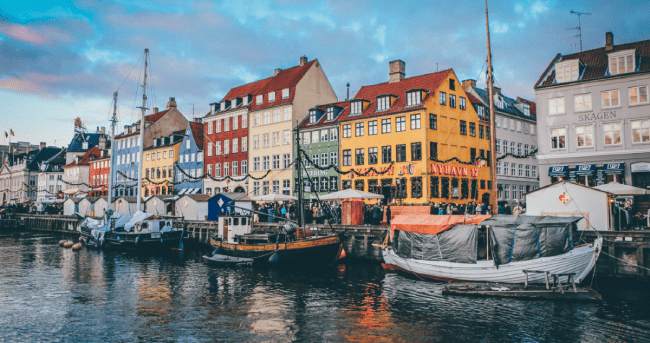 The European Union is establishing a new electronic system to better control the entry of non-EU visitors. The new system is called ETIAS. Denmark, as part of the European Union, will request the ETIAS from international visitors.
As we wait for the system to be ready, iVisa.com is already working to bring you the best service for your ETIAS. iVisa.com offers a fast, simple, and trustworthy service.
Continue reading about the Denmark ETIAS in the next FAQs.
Frequently Asked Questions (FAQs)
What is ETIAS?
ETIAS is the European Travel Information and Authorization System which will be put in place for visitors who wish to travel to Denmark or any other Schengen country.
Due to safety concerns, the ETIAS will support the European Union by gathering travelers' information so it can be used to detect and stop people involved with terrorism, crime, or illegal immigration. The ETIAS will be a great tool to control European borders.
What countries will need to apply for a Denmark ETIAS?
Countries that are not required to have a Schengen visa will need to get a Denmark ETIAS before arrival. Currently, there are over 60 countries around the world that don't need a visa to visit the Schengen area therefore, an ETIAS will be necessary. Don't worry because you can do the ETIAS process with iVisa.com!
Can I travel to other countries with Denmark ETIAS?
Yes, the Denmark ETIAS is valid for the 26 countries in the Schengen zone. Remember to check carefully which countries you want to visit, so you are sure if you need an ETIAS. iVisa.com provides a Visa Checker in which you have to provide your nationality and the destination, after this, iVisa.com will tell you what travel documents you need. Try it!
What is Denmark ETIAS validity?
The validity of the Denmark ETIAS document is for 3 consecutive years. Travelers holding an ETIAS can stay up to 90 days in a 6-month period in Denmark or any other Schengen country
ETIAS will be an easy process, discover more about the application here.
What info and docs are requested for Denmark ETIAS?
The online form will require details about name, birthplace, nationality, etc. As the ETIAS works around safety, you could be asked about criminal records, previous trips to risky countries, and health conditions.
You should also have the following requirements:
A passport scan that shows your photo and personal information.
An email address which will be used to send the ETIAS document.
Payment alternative iVisa.com gives you two options for payment, use a Paypal account or pay with a credit/debit card.
What are the processing times?
iVisa.com has three options to obtain the Denmark ETIAS:
Standard, an average waiting period for the lowest price.
Rush, iVisa.com will work faster to obtain the ETIAS document.
Super rush, the quickest service for a higher fee.
What is the Denmark ETIAS process?
iVisa.com makes everything easier, so you should only follow the next 3 steps:
Fill out the information requested in the online form and choose a processing time.
Check your answers and try not to leave blank spots. Decide how to pay, whether with a credit/debit card or a Paypal account.
Upload the passport scan and any other documents required.
It's as easy as it sounds! Travel to Denmark with your ETIAS soon!
Why do I need an email address?
iVisa.com requires a valid email address because the ETIAS document will arrive at your email inbox. Once you have the document you should either print it, or save it in an electronic device so it's easy to show upon arrival.
How secure is iVisa.com?
iVisa.com's top priority is safety. The iVisa.com platform works with strict security guidelines that assure travelers' information is safely kept. Explore more about iVisa services by reviewing our customers' opinions.
How can I get more information?
Go to the iVisa.com main page to know more about our products, including Denmark ETIAS.
Contact the customer support team for any inquiries or write to help@ivisa.com