One of the most important questions to ask yourself is whether or not you need a Schengen visa to travel freely throughout the Schengen Area. Schengen visa requirements are primarily based on citizenship and/or residency. In this case Citizens of Cote D'ivoire must require a Schengen visa before starting the journey.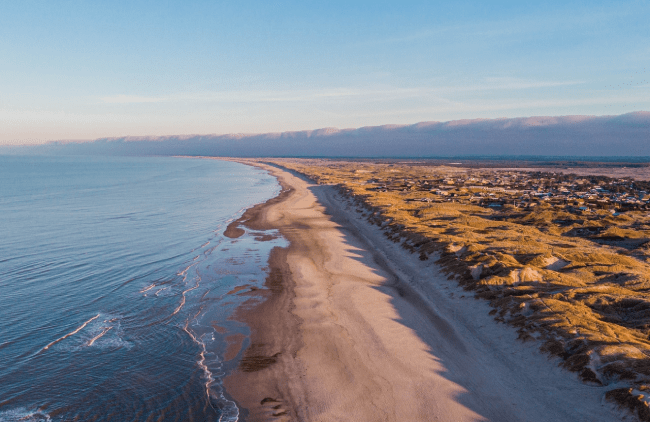 iVisa.com has created a friendly system to allow you to obtain this mandatory document easily and quickly.
iVisa.com can give you excellent benefits even though that is a 100% online procedure:
Speed and simplicity: Our friendly platform provides you clear instructions to make the process more quick.
Security: We protect your personal information, and only use your data with your authorization.
Get approved: We count on a professional team who checks your data before submission to respective governments.
Customer Service Team: Our team support is ready to help you in case you have any questions or doubts.
This is the process to get your Denmark Schengen Visa for Citizens of Cote D'ivoire
Access the application page.
Fill out some basic information about yourself and your trip.
Select a processing speed.
Our experts review your application and let you know if there are any problems.
Receive your e-Visa via Email.
Print your document.
Consider applying in advance for a Schengen visa this process liberates you from constantly checking about the right moment to apply for the Denmark Schengen Visa for Citizens of Cote D'ivoire.
Frequently Asked Questions
What is a Schengen Visa?
A Schengen visa allows you to travel throughout the 26 Schengen countries without having to get a visa for each country. You may travel in the Schengen Area for 90 days within 180 days.
iVisa.com helps you to obtain this important document quickly according to your time and needs.
What are the restrictions due to Covid-19?
Due to the new, stricter entry restrictions, foreigners resident abroad are denied entry into Denmark. This means that people must have a worthy purpose of entering Denmark and be able to present proof of a negative COVID-19 test.
This is a shortlist of worthy purposes:
You are the primary caregiver of minors.
You are the partner, parent, etc. of a person resident in Denmark.
You are related to or in a relationship with a seriously ill or dying person in Denmark.
You have a job interview in Denmark.
You are to attend a business meeting.
We know that this is a sensitive and extensive topic, for that reason we implemented a customer service executive that provides you with personal assistance.
What are the Schengen visa application requirements?
In general, the application requirements are:
Valid passport.
Two color photographs.
Fingerprints on file.
Application fee.
Travel medical insurance.
Documentation of financial means., accommodation, purpose of travel, and intentions to leave Schengen Area when the trip ends
If you are ready to request your application, click on iVisa.com page.
What is the difference between a single-entry Schengen visa and a multiple-entry Schengen visa?
Single-entry Schengen visa allows entry to the Schengen Area only once, meaning you are not permitted to re-enter the Schengen Area after leaving Multiple-entry Schengen visa allows multiple entries into the Schengen Area within the visa's validity period (90 days total within 180 days).
Access now the online form for the Denmark Schengen Visa for Citizens of Cote D'ivoire.
How much time does it take for Schengen Visa processing?
iVisa.com can offer you different and easy ways to pay, and of course, the prices are according to your needs. Remember that using an online visa service means you save time and money.
The three alternatives are:
Standard Processing Option: this is the standard option that allows you to get your document the most affordable way possible.
Rush Processing Option: With some extra charges, your visa processing will take less time than the Standard process.
Super Rush Processing Option: this is the most expensive option because it allows you to receive your document asap.
How do I know if my Visa was accepted?
Citizens of Cote D'ivoire must provide a valid email address because we will send you all details about your Schengen Visa. Remember to keep your authorization document at all times when entering Denmark or any other Schengen country.
You can verify the status of your visa on our iVisa.com page just by clicking on the Status bottom at the top right of the page.
If I make a mistake, What should I do?
We recommend you double-check and review any typos before and after you submit the documents.
But in case you make a mistake, contact our customer support team as soon as possible and they will be happy to assist you with your Denmark Schengen Visa for Citizens of Cote D'ivoire form.
Is it safe to use iVisa.com's service?
We promise you the best services in your entire process of registration and journey. We take care of your safety and security.
Also, please read the reviews of our satisfied customers of Schengen Visa for Citizens of Cote D'ivoire.
Where can I find more information related to applying for a Schengen Visa for Citizens of COTE D'IVOIRE?
For more details about your Denmark Schengen Visa for Citizens of Cote D'ivoire, you can reach out to iVisa.com customer service agents or search for more information on iVisa.com's blog if you prefer to read more travel tips.