Entering Denmark is only possible after getting a Schengen visa. Citizens of Gabon can take advantage of the professional services of iVisa.com to process their applications and get their documents approved.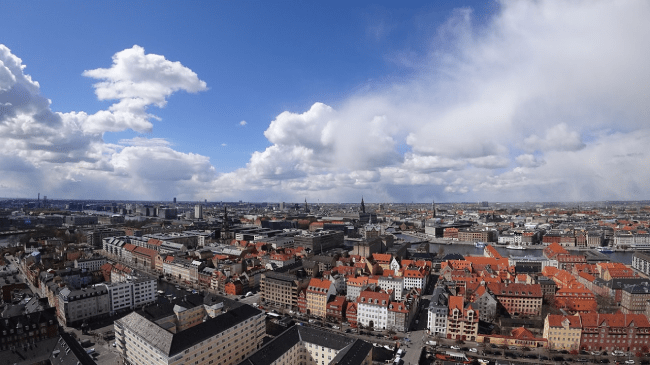 Today, traveling requires more preparation since the Covid-19 became an inevitable reality for everybody. However, there are still many possibilities to enter a country under safe conditions and meeting all the local government requirements.
iVisa.com is ready to get you closer to your destination. The Denmark Schengen Visa for Citizens of Gabon is a few clicks away.
This blog contains the latest updates about the requirements and conditions to apply for a Schengen visa and enter Denmark/The Schengen zone.
How can I get the Denmark Schengen visa for Citizens of Gabon with iVisa.com?
Forget about long exhausting procedures. iVisa.com has simplified the process to apply for the Schengen visa in a few simple steps:
Start filling out the application form.
Attach the documents and extra information to support your application.
Select the desired speed to process your application.
Wait for feedback (Some editing could be necessary).
Receive your Denmark Schengen visa (via Email).
Print your document. (It is recommended to store it on your mobile device too).
Applying in advance?. What does it mean?
When you prepare your trip a few months ahead, you can still immediately apply for the Denmark Schengen Visa for Citizens of Gabon. The advantage of doing it is you allow iVisa.com to choose the best moment to process your application. The validity of your visa is ensured during the entire trip.
Apply now and let iVisa.com worry about the processing.
Frequently Asked Questions
How long is the Denmark Schengen visa valid?
The Denmark Schengen Visa for Citizens of Gabon validity may vary depending on the purpose of your trip. The Schengen visa is available for a single-entry, double-entry, or multiple entries. The time period a visa is valid can go from 3 months to 5 years, depending on the type of visa you are applying for.
Apply for your Denmark Schengen visa now!
How long can Citizens of Gabon stay in Denmark with a Schengen visa?
Gabon passport holders can stay inside Denmark or the Schengen zone for 90 days within a period of 180 days. This is called the 90/180 rule.
Would you like to be assisted with this question? Please contact the customer service team from iVisa.com.
What are the restrictions due to coronavirus to enter Denmark?
Denmark authorities restricted access to all countries since march 2020. After a few months, restriction was eliminated for some countries and some travel categories as shown below:
Active workers in Denmark.
Businessmen attending a meeting with a local company.
Students enrolled in a certified educational center.
Relatives of a Danish national resident.
At the border control, travelers must present documents and supports to prove they belong to one of the categories mentioned before. Also, a certificate with a negative COVID-19 result, issued during the last 72 hours is necessary.
Clear your doubts about this important topic. Contact our customer service 24/7 by clicking on the live chat button at the right lower corner of your screen.
What information should I gather to apply for the Denmark Schengen visa?
Certification letter: A letter explaining why you are traveling to Denmark, issued by who is inviting you: your business contact, your employer, or a family/friend.
Valid Passport: Please include a copy of your valid passport (with two blank pages available for stamping). Check remaining validity, it must be at least 180 days after the arrival in Denmark.
Previous visas: Include copies of your previous visas.
Passport Photo: Two white background passport size pictures. The photo tool from iVisa.com analyzes your photos to make them government compliant.
Flight itinerary: Flight tickets to prove to authorities you are leaving the country within the next 90 days.
Bank supports: Prove you have enough financial means to cover the expenses during your visit to Denmark.
Medical assistance: Health insurance for up to 30,000 euros.
Proof of accommodation : Hotel reservation or a family/friend place to stay in Denmark.
Payment method: Debit/Credit card, PayPal.
Get started on your application.
What are the charges to apply for the Schengen visa?
Standard Processing Option: Average processing speed at a low price
Rush Processing Option: Need to get your document soon? This is the right choice
Super Rush Processing Option: Process your application at the highest speed.
Pick the right option under professional assistance. Contact our customer service team now.
Is it safe to process my application with iVisa.com?
iVisa.com has developed a strong security system to keep your information safe at all times. Our online platform was designed to offer a friendly and safe experience.
Dive into the user's comments section and discover why iVisa.com is the best service to get your Denmark Schengen Visa for Citizens of Gabon
Can I ask for more information about the Schengen visa?
iVisa.com's customer service team is 24/7 dedicated to assist users with their queries about travel documents or any other consultation related to the travel world.