If you are from Ghana, you definitely need a Schengen visa to enter Denmark. Applying for the Denmark Schengen Visa for Citizens of Ghana could be exhausting without the proper information. With iVisa.com you can apply online and get your visa from your home. Our experienced team is ready to assist you along the application.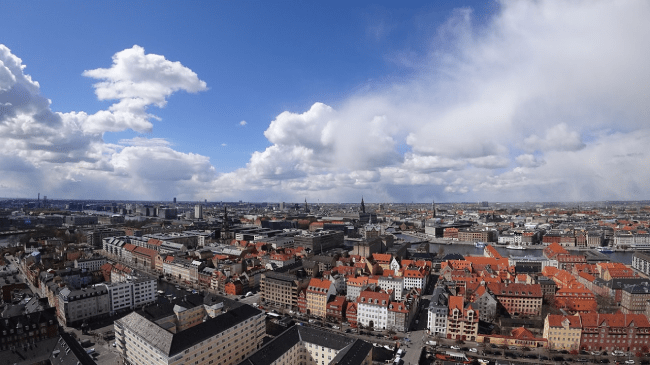 We are facing a new reality. Conditions for traveling have changed and it's up to us to be prepared for what is awaiting ahead. We are conscious about this new reality, this is why, now more than ever, iVisa.com is committed to get your travel documents and get you closer to Denmark.
Learn how to successfully apply for the Denmark Schengen Visa for Citizens of Ghana in this article.
What to do to get the Schengen visa with iVisa.com?
Get into the application page.
Explore the processing options and make a selection.
Add documents and certifications to your application.
Wait for feedback from iVisa.com. (Corrections on your application may be necessary).
Look for your visa in your inbox. (Be sure to subscribe a valid Email) Print your document.
Applying in advance?. What does it mean?
It means you can apply for a Schengen visa several months before leaving for Denmark.
The benefit of applying in advance with iVisa.com is our expert team can pick the right time to process your application for the Denmark Schengen Visa for Citizens of Ghana, increasing your chances of being approved.
Frequently Asked Questions
For how long can I stay in Denmark with my Schengen visa?
You are permitted to stay in Denmark or any of the 26 countries of the Schengen zone for 90 days per entry. If your visa allows multiple entries, after leaving, you have to wait 3 months (90 days) to enter again. This is how the 90/180 rule works.
Chat with a customer support agent to solve your doubts about this question.
What types of visa are available?
There is a visa for every purpose: Schengen visa for tourism, for business,for medical purposes, for study/trainee purposes, for Sports/Cultural purposes.
Access now the online form and fill it out with your information. The application is designed to be completed in no more than 20 minutes.
Is it possible to enter Denmark during the COVID-19 contingency?
Yes, it is possible. However, you should be aware of the special conditions you need to meet to be authorized to enter Denmark.
A foreign visitor can cross the Danish border if:
She/He is related to a Danish national resident.
She/He is a worker in a local company.
She/He is attending a meeting with a local business contact.
She/He is enrolled at an Educational institution in Denmark.
General Requirements are:
Documents to prove your condition.
A negative test for COVID-19 (from the last 72 hours).
Remember, iVisa.com customer service is ready to assist you anytime and solve your queries.
What is the validity of the Denmark Schengen visa?
The validity of the Denmark Schengen visa for Citizens of Ghana is divided into three categories: single-entry visa, double-entry visa, or multiple entries visa. The single and double entry visa is usually valid for 1 year. While the multiple entry visa can be valid for up to 5 years.
Start Filling out your application.
What are the documents to apply for the Denmark Schengen visa?
Certification letter: You should ask your contact in Denmark to write a letter stating the purpose of your trip.
Valid Passport: Together with your application you must attach a copy of your passport. The expiration date must be at least 180 days after arriving in Denmark. (check for blank pages for stamping).
Previous visas: If you still have your old visas. It would be a good idea to include a copy of each.
Passport Photos: Two passport size pictures are necessary. Clear background. iVisa.com photo is great to make your pictures government compliant.
Flight tickets: Flight itinerary to prove you are leaving Denmark within the next 90 days after your arrival.
Bank supports: Bank account statements to prove you have sufficient financial means.
Proof of accommodation: A place to stay during your visit in Denmark.
Medical assistance: Medical insurance for up to 30,000 euros. This requirement is mandatory. Since the Coronavirus situation, it must cover medical services in Denmark and the entire Schengen zone.
Payment method: Debit/Credit card, PayPal.
The Denmark Schengen visa for Citizens of Ghana is closer than you think. Send your request and let iVisa.com take charge of the rest.
What are the prices and processing times to apply for the Denmark Schengen visa?
Standard Processing speed: Good processing speed. Low fee
Rush Processing speed: Fast processing. Higher price
Super Rush Processing speed: A fair price for a great service. Receive an almost instant response.
Is iVisa.com a safe service to process my documents?
The processing services of iVisa.com are recognized for being safe, fast and efficient.
A quick visit to the customer reviews section is all you need to check the quality of our service.
Apply in advance for the Denmark Schengen visa for Citizens of Ghana and stop worrying about the processing. iVisa.com will help you get the best result.
I still have unresolved questions, where could I get more info?
Our customer service agents are 24/7 ready to answer your questions about the Denmark Schengen visa for Citizens of Ghana.