Sometimes people travel out of curiosity about a place or its people. The Danish people in Denmark have a lot of unusual traits that interest the whole world. Aside from being the happiest people in the world, the Danes know how to cozy up. In fact, they invented the word "hygge" which means "a quality of coziness and comfortable conviviality that engenders a feeling of contentment or well-being". This Danish lifestyle has captured the fascination of a lot of people from other countries. As a matter of fact, some are even planning to write books about it. Discover it firsthand by taking a trip to Denmark.
Firstly, you have to check if you will need a Schengen Visa to get there. The reason for this is because Denmark is a country in the Schengen Area, an association of nations that requires tourists from third countries like Nepal to take the visa application process before being granted entry into Denmark and the other Schengen states.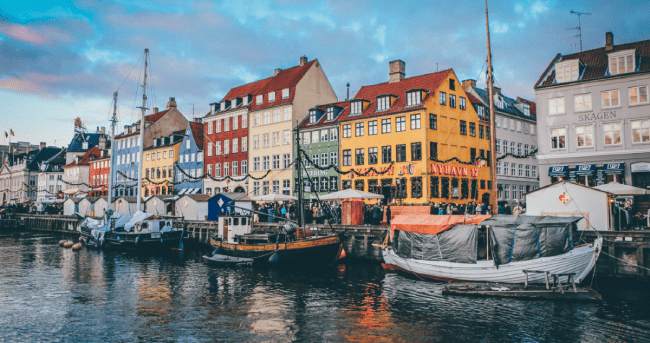 Excited to meet the Danes? Get your Denmark Schengen Visa for Citizens of NEPAL here.
Frequently Asked Questions
Why does the Schengen Area require Nepal citizens to get a Schengen Visa?
The Schengen zone is one of the most traveled and safest territories in the world because of its security measure that requires certain nationals like Nepal tourists to get a Schengen visa for entry. By doing so, the Schengen authorities will be able to identify tourists who pose a security threat to the country or the entire region. With an approved Denmark Schengen Visa for Citizens of NEPAL, the authorities are assured that the tourists entering Denmark have no intent to stay in the country or the region for work or to commit criminal activities thereby protecting both tourists and residents alike.
Get the right type of Schengen Visa at iVisa.com.
What Schengen Visa should I apply for if I'm planning a vacation to Denmark?
For applicants who plan to visit Denmark for recreational activities like trying out various restaurants, meeting people, or for visiting museums, you should apply for Category C Uniform Schengen Visa. This type of visa is issued to tourists whose purpose of travel is for tourism or business. The same document will allow you to stay in Denmark and the other Schengen States for a total of 90 days within a 180-day period. Please be aware that exceeding the allowable days of stay could mean penalties.
Let us know about your travel plan. Talk to one of our agents now for some helpful tips.
Is there an option to get my visa earlier?
Standard Option: This is the most affordable option for you and has the longest delivery timeframe of the three.
Rush Option: Costs a little more than the Standard processing option. The processing time is shorter as well.
Super Rush Option: The most expensive option but has the quickest turnaround for the visa.
Looking to get your Denmark Schengen Visa for Citizens of NEPAL? Apply now!
How many countries can I visit with my Schengen Visa?
One of the reasons why a lot of travelers are more than happy to comply with the visa restriction set by the Schengen authorities is because obtaining a Schengen Visa will not only allow you to visit one country but all of the countries in the Schengen zone. To be specific, there are 26 of them so holders of a Denmark Schengen Visa for Citizens of NEPAL have 25 more countries left to travel to.
Explore the Schengen territory with your Schengen Visa. Get it easily and quickly through iVisa.com.
How can iVisa.com assure the success of my Schengen Visa application?
We understand that most travelers find the visa application process a complicated task. That is because they were not trained to do it. On the other hand, we have a team of visa specialists who have been working with immigration authorities, consulates, and embassies all over the world for more than 7 years now. They have the know-how and experience to handle even the most difficult cases and make sure that at the end of the day, our clients get approval for their application.
Be one of our happy and satisfied clients today. Start filling your Denmark Schengen Visa for Citizens of NEPAL application form now!
I have more questions to ask. What's the best way to contact you?
Our customer-friendly staff will be glad to hear from you. Speak to one of them through chat or send us your inquiries at help@ivisa.com.
Read what others have to say about iVisa.com. Click here.